Business owners aim to increase their company's production and sales. With that, they opt to incorporate digital marketing strategies on their business system to boost their company's image and brand.
Search Engine Optimization or SEO is a fundamental element of digital marketing strategies. It is a unified approach to turn customers to your business through a web portal. SEO also forms the basis for the proper working of all other internet marketing channels. As a business owner, it is essential to understand the role and importance of SEO in digital marketing to maintain your company's reputation and increase your sales.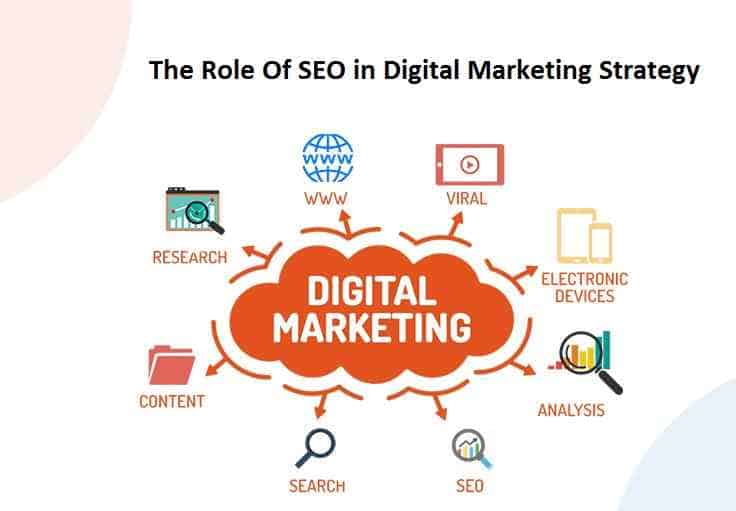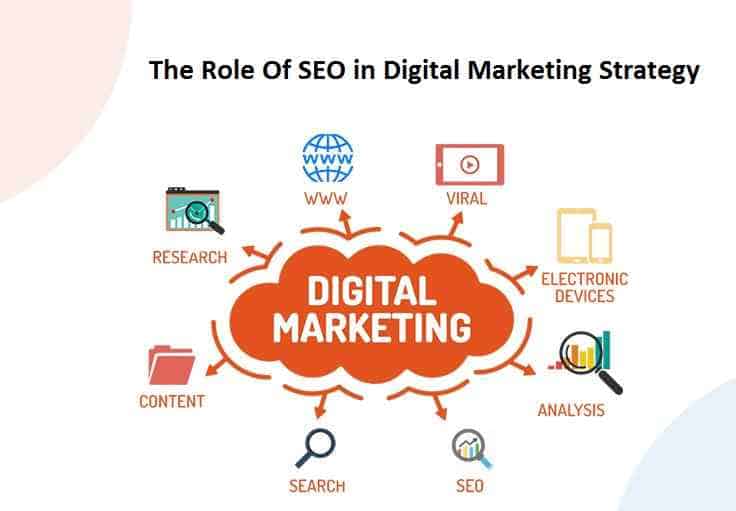 How Does SEO Work?
Search engines such as Google, Yahoo, and Bing are what people use to find content online. These search engines crawl web-page content. They make use of data that are composite and based on different aspects along with:
Meta Tags – Meta tags supply metadata about the HTML document used by search engines in appraising the content of the website.
Inbound links– These links are a hyperlink placed on other websites that point to maneuver to your site. The website providing inbound links to your website must have high rankings with good traffic.
Keyword Density – Keyword density provides an idea of how frequent a particular keyword is used in the content of your website. It is an essential factor to determine if a web page is appropriate to a specific keyword.
Website Content – Content is the most critical factor for search engine rankings. The website becomes valuable to the visitors and in the search engines if it is composed of high-quality content which optimized with relevant keywords.
How Important Is SEO for Digital Marketing?
In the digital marketing world, SEO plays a vital role in driving traffic to your page or website. It is an essential factor to rank up your business as a frontrunner in the search engine results page. SEO helps fast-track your business that can surpass the well-established corporations.
Do note that the "Golden Triangle" is a very real thing that SEO practitioners are aware of in digital marketing. The Golden Triangle is the area of a search results page where people click to visit. All the other areas on that page see a lesser click rate than those within that triangle. Having a good SEO strategy makes sure that your web page is within the golden triangle.
SEO Collaborations in Digital Marketing Team
In today's time, the digital marketing department includes search engine optimization in their digital strategy. SEO nowadays is more integrated, and it collaborates with other fields for a more effective marketing strategy. It includes:
Online Reputation Management (ORM)
Online reputation is feedback from individuals for a website or your company's services and products. Feedbacks can be positive or negative. It is given on a company's profile pages on social networking sites.
An online reputation must be managed proactively to maintain a positive brand name for your company. Through SEO, digital marketing teams can identify any factor that can negatively affect a company or a website's reputation. A good reputation means more customers and much higher rankings in search engine results.
Content Strategy
Content plays a critical role in SEO. Your business website should contain SEO-friendly content that has relevant keywords. These keywords should be updated to ensure top page ranks on search engines.
Determining a strong content strategy collaborating with SEO can easily lift brand authority and conversions. For a website or page to rank high in the search engine results, every content that appears on it should be original and checked for any grammatical errors. You can look for word counter tools, plagiarism checkers, and even title creators to come up with excellent content that will help your website rank even better.
Website Developer
For a campaign to be successful, website developers should also be involved with the work. They are responsible for doing SEO work with mobile applications and page loading speeds. Most of the time, SEO also requires optimizing HTML source codes.
Another thing that developers do is Web design. Web design compatible with the proper search engine optimization can draw more traffic. A website needs to be a search-engine-friendly to avoid restrictions when it comes to searching for access to your web content.
Social Media Marketing
Social media channels such as Twitter, Facebook, Google+, Pinterest, LinkedIn, and Youtube provide a profound impact on where your brand shows up on Search engine result pages. Users often use social networking sites to search for more information about your company.
Afterward, search engines like Google and other pages make use of these social media searches to rank up your company. SEO also influences the company's profile pages on social media channels. Social shares can bring backlinks to your content/site and also indicate that your content strategy is effective.
Takeaway
Search engine optimization is the foundation of digital marketing strategies. It collaborates with other marketing fields to raise the profile of your business, drive traffic to your website, and provide you with insights into your website's visitor searching habit. To explore SEO and other digital marketing techniques, enroll in a Digital Marketing Course in Ahmedabad and use them to prosper your business.