In today's digital world, the word "marketing" has become synonymous with "digital marketing." While traditional marketing channels such as print advertising and promotional items still work, one of the best ways to reach your target audience is through the Internet.
However, because the internet is always changing, digital marketing best practices are consistently evolving as well. With this in mind, it's easy for a lot of information to swirl around, causing miscommunication issues and confusion. To ensure that you have the best understanding of the digital world, here are some common digital marketing myths, debunked.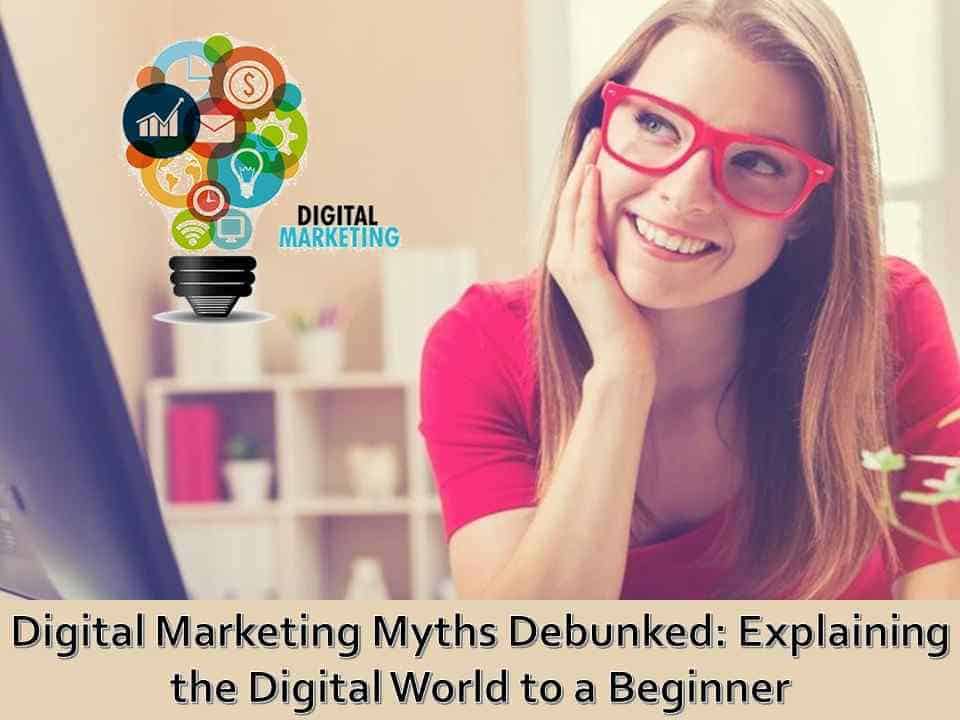 Myth: A good digital marketing campaign requires tons of tools
While plenty of tools are available for you in boosting your visibility online, these aren't always necessary when it comes to working on your digital marketing campaign. While it's exceptionally important to focus on educating yourself the best you can, if you're consistent in your marketing strategy and execution, you should start seeing an increase in conversions. The key is to be patient, and understand that investing in these expensive tools is not a surefire key to success. Rather, consistency is key, so don't give up if you don't see results right away.
Myth: Word-of-mouth is just as good as SEO
You may think that because you have great business referrals that you don't need to focus on digital marketing. This is wrong, simply because word-of-mouth can only go so far. Digital marketing is not only meant to increase your visibility online, but it also works to increase brand awareness, help with your customer service efforts, and drive people to your website. Think of it this way: when combined, your social media channels and your website allow people to learn about you in a snap, contact you, and even buy your services without even lifting the phone for a call. Word-of-mouth can't do that.
Myth: Social media marketing isn't good for all industries
A popular myth is that social media isn't the best for different industries, simply because not all customers are on social media. This is untrue, however, because social media is incredibly versatile. Customers of every age and demographic you can think of are on these platforms, but it's up to you to determine which media to use to reach the right people. Not every social media platform is the same, and you'll have to do some research to find which ones your targeted audiences are using so you can get in front of them.
Myth: Content is king
Yes, content is one of the most important pillars of a successful digital marketing campaign. But some business owners focus solely on creating content, and they forget about other important factors such as backlinking and HTML. You should never put all of your eggs in one basket when it comes to digital marketing. Rather, your strategy needs to include multiple techniques all at once.
Myth: You must post multiple times a day to be successful
Some business owners think more is more when it comes to social media and blog content. This isn't necessarily true, because you should use quality, not quantity, as a deciding factor in posting online. You'll want to post content that will make your audience members keep coming back, so it needs to be quality. As long as you post frequently, you should be golden. But you don't need to post multiple times per day.
Plenty of digital marketing agencies, such as those at https://peaksdigitalmarketing.com, can help any small business with a digital marketing plan. With some dedication and commitment, these professionals can make your digital dreams come alive.