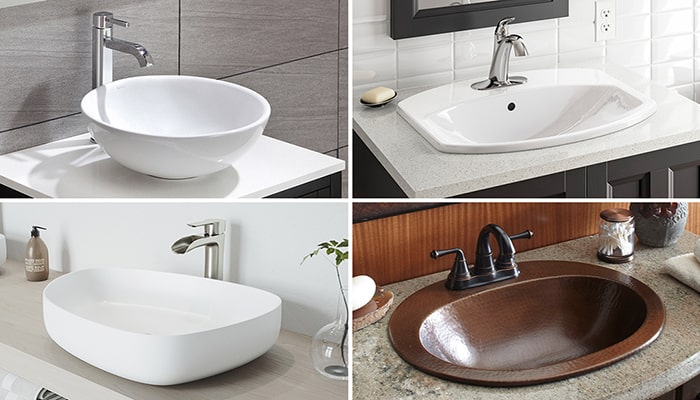 The bathroom is a very personal and private space and one where luxury should be evident; if you are planning a 2023 bathroom revamp, you have come to the right place, as we outline the various types of bathroom vanity to help you make the right choices.
Wall-mounted bathroom vanity – Ideal for a bathroom with limited space, a wall-mounted vanity does not take up any floor space; you could add a storage box to fit under the vanity, giving you even more storage space. Australian homeowners would know the top brands like Florence, Fitzroy and MacKenzie, who make stunning bathroom furniture at affordable prices.
Free-standing bathroom vanity – They typically sit on 4 short legs and names like ADP, Madison and Athena make stunning vanities in a wide range of styles. How about something vintage-looking? Or a marble unit with matching worktops? There are many styles of bathroom vanities to choose from, with a range of exciting colours.
Tallboy – Again, perfect for small bathrooms, the tallboy style suits a contemporary décor; search online for a leading Australian bathroom furniture supplier and you can check the precise measurements prior to ordering. Space-saving and elegant, a tallboy might be just right for your bathroom.
Full-depth bathroom vanity – If you have a large bathroom, choose a full-depth vanity that gives you maximum storage space. Some are wall-hung while others sit on the floor, which gives you a choice. Click here for tips on comparing flooring materials.
Mini bathroom vanity – Perfect for a small bathroom, a mini-vanity fixes to the wall and is narrow enough to look in proportion. If space is at a premium, perhaps a mini-vanity is the answer and they come in a range of materials, styles and colours.
Timber bathroom vanity – If you are planning a country-style bathroom with an oak or ash vanity, search online for a leading bathroom furniture supplier and check out the timber vanities. Swedish pine makes for an ideal country-style bathroom vanity, along with other wood items.
Stone bathroom vanity – If marble and granite are your thing, why not source a vanity made from quality stone? They are out there, all you have to do is find them; Google can help with that by locating suppliers in your area.
Bathroom renovation tips
If you have decided to manage your bathroom renovation yourself, here are a few tips.
Create a floor plan – A 'to scale' diagram helps you to place items in the best locations; measure all furniture and appliances to be certain they fit.
Create a materials & tools list – List all materials and appliances and create one for fixtures and fittings; all tools and equipment should be noted and sourced prior to starting work. Make sure that everything you need is on-site prior to starting work. If you are short on power tools, your local plant hire firm have you covered.
Use Google Images to find some chic examples of bathroom vanities, then find an online supplier and you are ready for your next home improvement project.
Follow – https://sggreek.com for More Updates