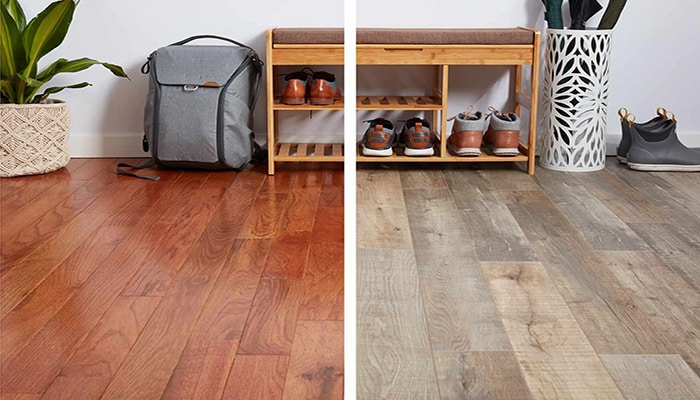 Regarding home improvement projects, a few are more complex than installing new flooring. It's an investment in your home, but it also significantly impacts how you feel about it.
To make the right choice, consider how much foot traffic your floors will see and how they'll be used. It's also important to consider how easy it will be to clean and maintain the flooring over time.
Know Your Budget
A good flooring company will be able to give you an accurate budget based on the needs of your project. This will help you determine if your project is feasible or not. However, you can also get a rough idea of your costs by visiting a few stores and comparing prices.
The cost of your flooring project will depend on several factors, including the type of floors you buy and whether they come with warranties. The installation process may also affect the final price. Some companies offer financing options and interest-free offers; however, be sure to read the terms and conditions carefully.
Before you compare prices, you need to know your budget and the estimated square footage of the rooms you want new flooring installed. This will help you find a good match for your project and determine if any additional fees will need to be included in the price.
Floor types can vary dramatically in their appearance, function, and durability. For example, carpeting is popular because it can provide soundproofing, insulation, and a soft feel for bare feet, but it can be quite costly.
Hardwood and tile are other excellent options because they offer durability and resale value. They can add value to your home if you ever decide to sell it in the future, and they can enhance the aesthetics of any room.
For those on a tighter budget, consider engineered wood, laminate, or vinyl, which look like real wood but are made from cheaper materials. They also tend to be easier on your wallet when it comes time to replace your flooring.
Some retailers will even design the layout and style of your new floors for you! For a fee, this service will save you a lot of time and stress.
Besides the design work, it is important to factor in the cost of buying the materials and paying for installation. This will ensure that you don't exceed your budget and have to pay extra.
Another thing to consider is your home's traffic patterns. If you have a busy household or children who play on the floors, then it is best to invest in durable and resilient floors.
Ask Questions
The best way to find the right company for your flooring project is to ask questions. Many flooring installation companies are in the industry, so it's important to pick the right one for your needs. Reading reviews and getting referrals from family and friends is also a good idea. Ultimately, it's about choosing the flooring that meets your budget and expectations.
Some really slick products are out there, but it's important to choose wisely. After all, you're going to be living with your new floors for a long time. The best way to go about this is to ask your contractor a series of questions, such as "What are some of your biggest customers most frequently asking about your services?" and "What are the most common problems customers typically experience with your company?" This will help you narrow down your list of contenders.
Choosing a reputable company with a proven track record is a good idea. You should also opt for a contractor with an excellent warranty and a customer service department.
Get a Quote
Getting a quote is a formal document that gives your client a clear idea of your pricing. It can be the first step in the sales process, so it is critical that you get it right.
It is also important to get various quotes, as different companies may offer unique pricing or products. This way, you will be able to compare prices and services to find the best deal for your project.
Transparency is one of the most important things to look for when getting a flooring quote. You must understand exactly how much square footage and what supplies you will need for your job. This will help you feel confident that your price is accurate and that a contractor is not ripping you off.
A good quote should also include any guarantees and warranties offered by the company. It is important to ensure that the company you are hiring offers a warranty covering installation and non-installation issues.
You should also ask if the quote includes old flooring removal and subfloor repair costs, as these are not included in most flooring quotes. It is important to consider this as part of your overall project budget.
Another thing to look for in a quote is the quality and value of the materials used. This can vary greatly, depending on the product and the grade of the material. For example, if you are considering tile, getting multiple quotes can allow you to compare the value of the different brands and grades of tiles.
The best way to get a quote is to talk to several flooring contractors and request multiple quotes for your project. This will allow you to compare the cost and quality of different flooring options and other aspects of the job.
Once you have a few quotes, it is a good idea to take some time to go over each one. This will help you decide which floor company best fits your needs.
Follow – https://sggreek.com for More Updates