Joomla Based Social Networks Overview:
When adding a social aspect to your Joomla Framework based website, there are some different Social network components that may be used. Two of the most popular are Jom Social and Community Builder. Both offer similar services, but in different ways, and with differing amounts of work that need to be done to make the site display how you want it to.
History of why this has been done:

–

For a long time, Community Builder was the only choice. It is a good product but can be challenging to work with when setting up how you want the profile to look. Community Builder has some great utilities associated with it, including the ability to handle subscriptions.

When Jom Social was first launched, it was a Joomla Component that had the look and feel of Facebook and offered many of the same features that Facebook does, including the fact that there was no way to offer subscription services.
People looked, and fiddled, and discovered that you could use Community Builder to manage the subscriptions, and set Jom Social to auto-create based on the Joomla User list.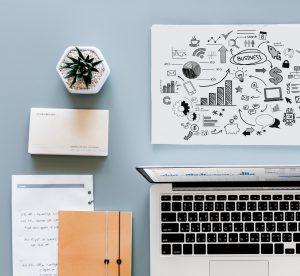 As Jom Social has matured as an application, systems have been developed to permit subscription billing for social accounts. There have also been other enhancements that bring Jom Social to be a comparable system to Community Builder.
What Not To Do:-
Recently, we have worked with several clients who have used a combination of Community Builder and Jom Social.   While the systems are not natively designed to work together, you can adjust the configuration settings so that they will work together, sort of.  There is a huge downside to doing this though.  Here are some fundamentals:
User Registration / Login system:-
There is a core Joomla Registration/login system.  There is no way around this.  Every user who accesses the system will be recorded here.
Both Jom Social and Community Builder have a user management database that can link the user information to other social networks such as Facebook, Twitter, Linked In, etc.
If you use Jom Social and Community Builder, you now have 3 user databases, and 2 sets of linked identities, 1 for Jom Social and 1 for Community Builder.
Profile information:-
Both Jom Social and Community Builder have profiles.
The Jom Social and Community Builder profile systems do not talk to each other.
Both Jom Social and Community Builder have the capability, as mentioned above, to log in with your Facebook, Twitter or Linked In credentials.  They both can pull your information and avatar from the other sites for display on your social network.  However, if you are using both of them, then your customer's information will be pulled in to the component that they login with, but the information will not be copied over and is not accessible to the other component.
If your site is set up this way:
Create account using Community Builder using Facebook to set up the account
Jom Social is the main Social Networking tool used.
Community builder holds a copy of the imported profile from Facebook, and a copy of my avatar from Facebook (if configured that way),  but I still have to upload an image and fill out my profile in Jom Social.   This is a fairly typical setup that I have encountered.
Social Networks on Joomla done the right way
The first step is to determine what the requirements are for your social network.
Do you want a social activity wall?
What do you want to display in your profile?
What social activities will your site allow?
What are the revenue streams for support of your social network?
The next step is to formulate your budget, both for software purchases as well as for custom development.
The Comunity Builder core system is free.  However, to get many of the features that a Social Network such as Facebook has will require additional purchases.  To gain access to the Community Builder Add-on Column,  you will need to purchase either the Professional or Developer subscription at the cost of $156.    Jom Social, on the other hand, has a minimum cost of $99.00 and you probably will want to go with the Developer package at $149.  The subscription system for both Community builder and Jom Social are separate and will be covered in the next section.
As you can see, there are many things that come included with Jom Social that are handled via add-ons with Community Builder, so when it all boils down,  Jom Social and Community Builder are equivalently priced for the functionality they offer.
Subscriptions
Community Builder uses CB Subs to handle subscriptions,  while Jom Social does not support subscriptions, except through third-party tools.  The one that we have found that works best is pay plans.  jPayplans runs $99 for a six-month subscription or $149 for a 1-year subscription.
CB Subs pricing is based on the number of subscribers.;-
| | | | |
| --- | --- | --- | --- |
| Package Name | Max users per site 1 | License Price 2 | Extra Year Maintenance 3, 4 |
| Starter | 500 | $125.16 | $25.03 |
| Beginner | 5000 | $191.04 | $38.21 |
| Intermediate | 15000 | $256.91 | $51.38 |
| Advanced | 25000 | $322.79 | $64.56 |
| Unlimited | no limit | $388.66 | $77.73 |
Notes:
'Max users' is calculated by the number of rows in your CMS user table
Upgrading to the next license package means you only pay the difference (e.g., Starter to Beginner is 145 – 95 = 50 €), *provided* your maintenance is current
Expired maintenance means you must pay the corresponding license package fee to renew maintenance and to upgrade your CBSubs license package.
Maintain the integrity of your CBSubs website by keeping your maintenance plan in effect and up to date
If you decide to, you can use jPayplans instead of CB Subs with your Community Builder.  However,  CB Subs is well integrated into to the entire Community Builder system.
Final Considerations:-
Community Builder has 176 extensions that have been built for it, and offer many additional capabilities for your social network.
Jom Social has 191 extensions that have been built for it, and offer many additional capabilities for your social network.
Conclusion:-
There is no "one right way" when it comes to building out the social network that you want.  However, there are wrong ways to do things.  The largest of which is making sure that you do not utilize 2 very different products that serve the same purpose, together on your site.   If you have already done this,  we can help untangle it for you.
About the Author: Carol James is an EssayLab writer and senior editor. She has MA degree in social sciences and is an excellent specialist in this field. Moreover, Carol writes articles, reviews on the different actual subjects. So, if you have any questions regarding the writing, feel free to ask her!