Digital marketing is not an easy task. It requires you not only to create a marketing campaign but also to analyze the data from different campaigns using different tools. It is not easy to personalize several marketing campaigns at the same time. Pulling out data from various eCommerce platforms and integrating it is not easy. Klaviyo is an efficient marketing system that allows you to efficiently target, personalize, monitor and optimize various marketing campaigns.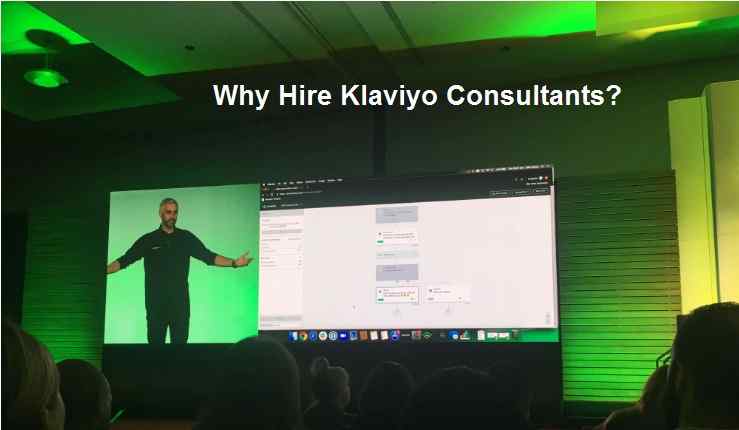 What is Klaviyo?
It is a powerful marketing system. With Klaviyo you can perform site tracking, create auto-responders, design and execute email marketing campaigns. It also includes ROI-based reporting and single-click integrations with several famous eCommerce platforms. It also has a powerful segmentation feature which ensures that you deliver the right message to the right audience at the right time. Klaviyo gathers data from various platforms and presents it so that you can perform the analysis.
Why you need Klaviyo?
Market segmentation plays an important part in a marketing campaign. Klaviyo helps online marketers to target their promotions using data. Better segmentation means more relevant marketing campaigns. This software combines various marketing segments that create powerful targeting.
Another important aspect of digital marketing is to know the browsing behavior. It is not easy to know and analyze the browsing behavior. Klaviyo has a customized web-tracking system that collects the data about browsing behavior to target the audience that meets specific criteria. For example female customers who searched for a t-shirt during the last month. It is how Klaviyo makes it possible to virtually create unlimited targeting opportunities. Klaviyo also makes it possible for marketers to use the existing marketing segments to target Facebook Ad campaigns. It allows the marketers to use events, custom attributes, and properties for personalizing the emails. Another great feature is the ROI-based reporting. It helps the marketers to see the performance of their email marketing campaigns. You can easily integrate Klaviyo with popular software such as Shopify, Salesforce, Magento, ZOHO and Zendesk.
Email marketing is an important part of your marketing campaign. Designing emails based on customer data is important. The email marketing segment allows you to use various data to create emails that target the audience. Email marketing is now easier and better with this. Using Klaviyo you can create dynamic and custom emails.
Why do you need Klaviyo consultants?
Klaviyo is a very powerful digital marketing tool. Using this tool the right way is the only way to ensure online marketing success. To make sure that you take advantage of Klaviyo you need to hire the best Klaviyo Consultants. These consultants have years of experience working with this platform to help companies personalize email marketing campaigns and more. If you want to automate your email sending, you should always hire professional Klaviyo consultancy services.
Only the expert Klaviyo consultant can help you harness the power of big data and help you reach millions of customers through personalized emails and integrations. Only an expert consultant knows how to tune the Klaviyo email marketing systems to get you the results you need.