The financial field thrives on business relationships. Email is one way that businesses use to establish and nurture relationships. So, you must take advantage of email marketing platforms.
The internet has changed the way the world conducts business nowadays. Many financial companies prefer using email for communication. Email marketing is fast, straightforward, plus email marketing software is cheap. It lets you reach thousands of people with a simple newsletter, and people can respond to you in a few minutes.
According to a statistic provided by the Direct Marketing Association, email marketing achieves a return of 4,300 percent, partly because the medium is affordable. It is preferable because it helps you establish a strong business relationship with your customers and clients.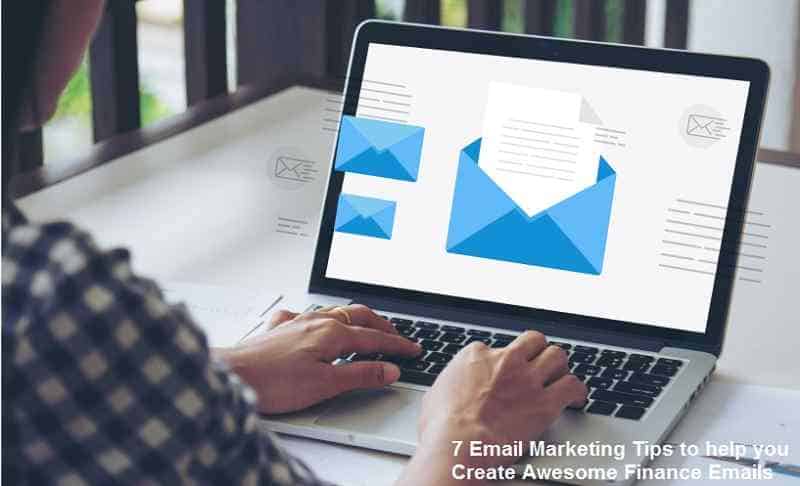 If you follow the best email marketing practices, it can be your most powerful medium for marketing. But if you are a financial advisor, how can you optimize email marketing? Here are tips to help you get started.
Create Appealing Welcome Emails
 While this point sounds like a cliché, your welcome email must be appealing and convincing because it is your first communication with your customers or subscribers. Sadly, many financial specialists skimp this step.
A simple welcome message goes a long way. Later on, you can continue to reveal what your intentions are or what you have to offer to your subscribers or customers. Also, take advantage of email marketing templates when designing your copy to create attractive pieces.
Get Rid of The Boring Out of Finance
  Financial businesses are known to be boring, stale, and too corporate. For instance, if you ask a person the importance of budgeting or saving for retirement, they will disregard you or roll their eyes, saying it "crucial."
Yet, not so many people follow this simple principle. So, if you are a financial advisor who specializes in areas such as budgeting or saving, you need to present it in a way that will excite people.
Make Your Emails Responsive
According to statistics, only 34 percent of marketing professionals in the US claim their newsletters are mobile-friendly. Note that this does not mean that your emails must be easy to pinch and zoom, well not so many people even do that.
However, your email newsletters need to adapt to the mobile devices of your audience. While preparing your emails, make sure your headers, call to action buttons, and images are appropriately visualized.
Create Your Emails with Hierarchy in Mind
Many people like to skim through their emails. So, it would be best if you strived to create emails that users can enjoy to see. Implement typology to incorporate various areas of your email's body, touching only the most crucial areas with color, type, and font size.
Email readers must be able to know your titles and subheads to browse efficiently. Google has a feature known as Think With Google, which provides data, inspiration, and insights to financial marketers.
Surgical Targeting 
Financial enterprises reasonably spend enough time to learn their customers. They gather customer data, monitor the performance of campaigns, and sending email campaigns to targeted subscribers in the best way possible.
Because email marketing conversations open are essential to long-term market success, financial marketers learned that bombarding people with many emails is a poor strategy and won't be a fit in their field. This is why financial businesses work with specialists in the micro-targeting and hyper-personalization game.
Successful companies have taken advantage of such strategies and have enjoyed massive success for some time.
Use Powerful Promotional Emails
 Convincing a potential lead to register for an email marketing list is vital. However, converting them is exceptionally crucial. This is because; it brings in more profit for your organization and shows that your marketing efforts have positive ROI.
Most people may show interested in financial areas but be reluctant to make the initial deposit immediately. This is not uncommon in the financial services field. According to studies, a person stays with their first bank for 15 years.
People are okay with what they know and do not want to change. So, your marketing emails must be outstanding. It would help if you aroused attention. Show your potential clients that you have something unique to offer, and you have a solution to their pain points.
Avoid Making Boring Copies and Designs 
Even though it is vital to ensure your email message is simple and straightforward, you do not want to sound boring. While people know the importance of savings, not everyone can handle their money like professionals. So, you want to arouse interest in these people. Your email marketing campaign content can play a crucial role here.
As a bonus point, make sure that you personalize your emails. You do not need to introduce your name at the start of every email. This is a weak move, and it won't cut it. By personalization, it merely means your message should have unique funnels according to your client's view and situation. You can create content that best describes your client's main pain point, which will result in high engagements and open rates.