As fulfilling a profession as freelancing is, it still comes with a lot of stress. There are a lot of unknowns. A few uncertainties are not knowing how long a project will last or whether you will get paid on time.
If you're struggling with anxiety and stress, and it's starting to affect your health, don't be hard on yourself.
There are techniques you can try that'll help you get on track and manage your stress. Here are seven ways to stop freelancing stress from affecting your health.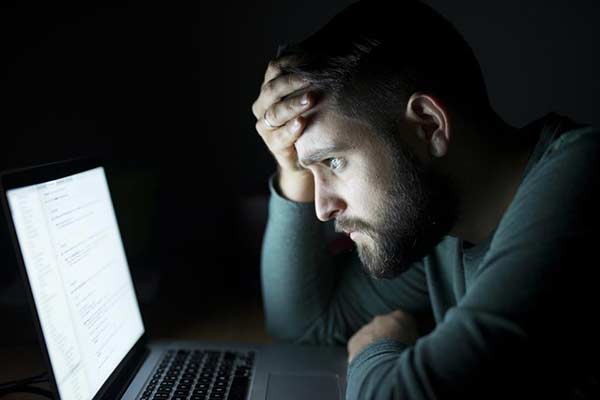 1. Get Some Vitamin D
Did you know that vitamin D gives you superpowers? Okay, not really, but it has excellent health benefits!
Sure, you can take a vitamin D supplement. But experts also recommend getting this vitamin through its primary source: the sun.
Vitamin D is well-known for its ability to reduce depression and give you more energy.
Here are some of its many other benefits:
Fights inflammation
Helps with weight loss
Reduces the risk of cancer
Strengthens your bones and muscles
When you get too overwhelmed, sometimes stress can lead to depression. But thankfully, focusing on getting enough vitamin D is one way you can ward off depression.
In 2017, researchers reported in the journal Neuropsychology that they found "a significant relationship between depression and vitamin D deficiency."
So if you start feeling stressed out, take some vitamin D! It's not going to be the solution to all your stress, but it can help!
2. Identify Your Stressors
Do you know what is stressing you out? If you can't pinpoint what's bothering you, take a moment, and consider where the stress is coming from.
Chances are, it could be from an upcoming project or a demanding client. Whatever the case may be, is there something you can do to reduce your stress?
A client may be causing you to feel anxious with their unreasonable expectations. If that's happening, schedule a time to chat with them. Your angst isn't going to dissipate unless you're upfront.
Figure out a solution to what is causing you stress so you can perform well at what you love!
3. Put Together a Food Menu for the Week
If the thought of figuring out what to eat every day of the week is overwhelming, there's something you can do about it. Create a weekly food menu!
With a food menu, you'll know precisely what you'll be eating every day of the week. After setting up your menu, you can go shopping ahead of time to get the food ingredients you'll need.
You'll feel a lot less worried knowing you have a weekly meal plan in place. It'll take the guesswork out of figuring out what to eat and what ingredients you'll need!
4. Take a Mental Health Day
Taking a mental health day is a relatively new concept. You may feel embarrassed about taking a mental health day, especially as a freelancer. After all, you create your schedule!
But even freelancers who control their schedule need time off. When the angst threatens to overwhelm you, that means you should do something about it.
If you've reached the point where your mental health is being affected, be upfront with your clients. Taking a day or two off for your mental health isn't something to be ashamed of. In reality, it shows you're strong for caring for yourself!
In fact, you'll come back stronger and more motivated to get your work done!
5. Exercise, Sleep and Eat Well
Your health is essential, so ask yourself whether you're getting enough sleep. Besides that, are you exercising enough during the week and eating the right type of foods?
Everyone could use some health improvements. And that's especially when it comes to food and fitness!
Take baby steps to improve your workout and sleep schedule. If you're not making enough time to get a cardio workout in, carve out some time. You'll benefit from it a lot, and in the process, it'll reduce your stress.
The same goes for sleeping and eating right. Get eight hours of sleep each night, and make sure you're eating plenty of lean meats, veggies, and fruits!
In Conclusion
There's no doubt about it. Freelancing is a demanding profession, but it's nothing you can't handle.
The tips above will help you do your best and put your best foot forward even when it feels like it's overwhelming.
Even though it's hard to get rid of stress altogether, you can get a better hold of it. The next time it hits, you'll know just what to do to overcome it.