Logos are the best representation of your brand because it represents the brand value of your business. Global companies all over the world pay special attention to their logo design procedures because every company would love to make their logo memorable for a long period.
The significance of logo design is huge in any company's business because it portrays a destined message of the brand. With the passage of time, methods of designing logos have changed in the modern era. In past, Logos were used to appear on some TV channels and newspapers but social media has totally changed the branding methods and strategies.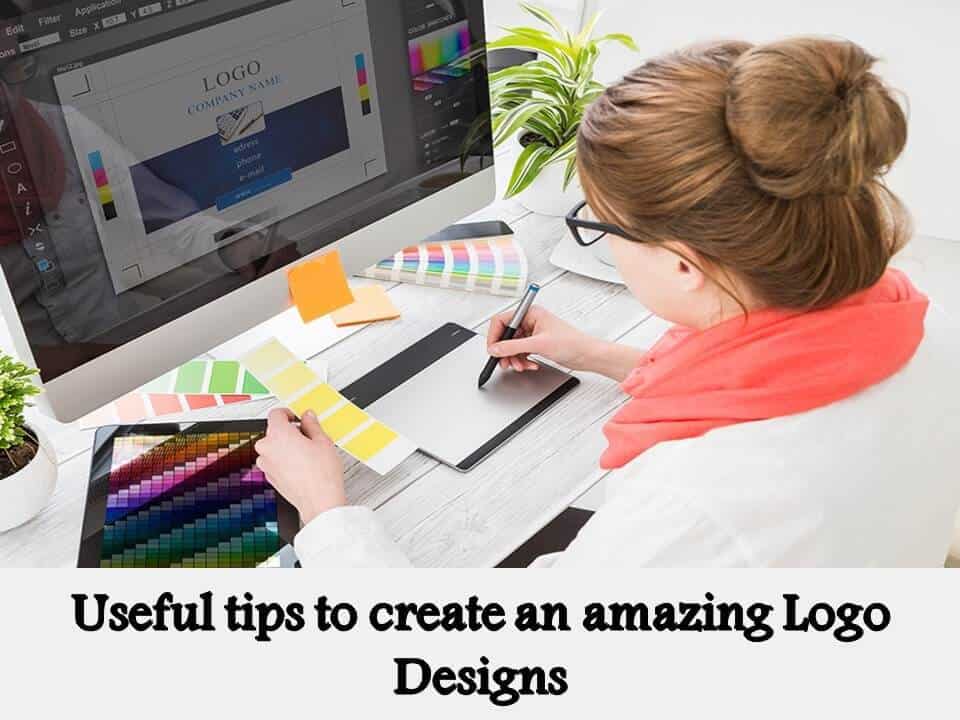 Traditional trends are replaced by advanced logo designing methodologies to target the consumers. Now a day's, brands engage users on different social media platforms which also includes video platforms, websites, and offline channels.
Several challenges are faced by the designers in today's world. All social media platforms are different from each other and a marketer is going to approach every platform differently to reach to the target audience. So best logo designers develop such designs that are adaptable across all channels. Custom logo design services are playing an important role to provide assistance to different business organizations so they can uplift the progress of their business.
In this era of active branding, logos are designed in such way that they should be able to address their audience. Designs of logos have to be flexible so they can adjust easily in any place. This article is going to present some tips that are going to help you to create the elegant logo design which will enhance the progress of a business as well.
The logo is the face of your brand and it depicts the functioning of the business. Eye-catching designs can create the good image of your brand among people. Following tips can help you to create the best logo design.
Study your Customer's business:
As a designer, if you want to boost the progress of your customers' business then you should have a proper understanding of the core values of the business. You have to analyze that what is the message of a brand that you are working for and who are your competitors in the market. Professional logo design companies properly research their client's business to get an idea that how they should form the design. It is the responsibility of every business organization to provide the relevant information about their business to designers.
Such information can really help designers to create a logo according to the brand's nature of work. Designers can also research on their own about the brand that they are working for this gives them the confidence to achieve their desired results.
Make your design understandable:
Memorable logo designs are remembered by people for various reasons. Such designs have different quality features in them but the major reason due to which they are remembered for a long time is that they have simple representation without any complication.
Top logo design organization have competent graphic designers that use flat and minimalistic design standard to make such type of designs. The more simple design is, more understandable it will be to the audience.
Logos are mostly used in electronic mediums in modern era like smartphones, tablets and other devices so they should look appealing on websites and should fit in there. So design should be clear and understandable to the target audience.
Flexibility:
When you are designing a logo for a company it is expected to appear on every digital channel. As a designer, you have to examine the whole branding mechanism at large scale for designing a logo. Logo design companies are creating logos in an animated design so if customers want to customize logos they can do it easily. So that is why it is essential to keep logos flexible to allow consumers to utilize it on different platforms in their own way.
By keeping designs of logos flexible they can also adjust easily on company's visiting cards, website, and documents and on other important places. This helps in the branding of a particular product and to spread awareness among the target audience.
Logo designs for Mobile Apps:
In today's world significance of mobile apps is huge in the modern business. Marketing planners are using mobile apps to improve their branding strategies. Mobile apps have also created an impact on the logo designing procedures and every designer has to think about the user experience while designing a logo.
If you are designing a logo for a mobile app then you should take care of certain aspects of your design like your design should be adaptable across various screen sizes. When you are done with your great logo design then you should test the adaptability of your logo on different devices.
It is important that before starting an online logo design procedure for the mobile app you must test your logo to analyze that how it looks in the app store. The purpose of doing this test is to analyze that either user can right away find it in the store or not. Logos are also shared on different social channels by users so you must test the sharing worth of your logo.
Looking to design a company logo? Try a logo maker. Use the online logo design tools to customize shape, color and fonts.
Efficient utilization of Colors:
Colors are really important for the logo designs because they carry certain meanings with them and that can influence the mind of customers. In an advanced digital era, colors appear on different screens and resolutions.
The choice of colors is really important in designing a logo because it should be relevant according to the working nature of a brand. Every color induces feeling from the viewer so you have to find out that which color can portray the best image of your brand and evoke feelings in viewers. For example, if you want to portray passion and aggressiveness then red would be the suitable color.
Conclusion: Some helpful tips are explained in this article that can uplift the brand value of any business company and that can also play the major role in its progress. It is important for designers to watch and study closely the latest trends of logo designing.