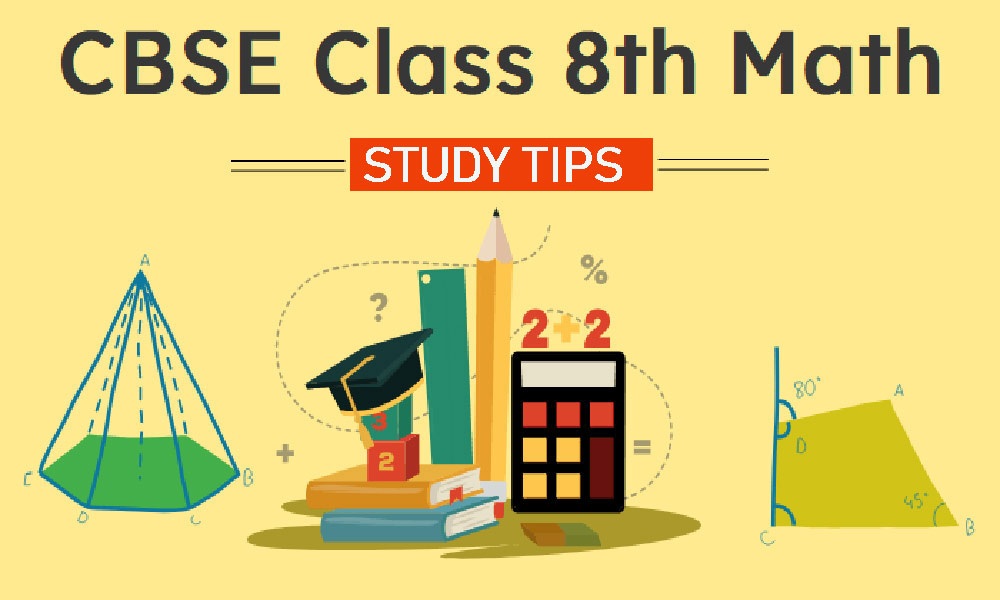 Students often see Math as a villain among the other subjects in Class eighth CBSE exams. However, some students love to play with numbers and see Maths as a fascinating subject. Getting passing marks in any subject in class 8 is no issue but scoring excellent marks requires commitment, determination, and will. 
Numbers are what make Maths. It is not a theoretical or linguistic subject. There is either a right or wrong solution, which presents the chance of scoring full marks in this subject. Planning well can assist students with scoring handsome marks in Maths subject.
An essential aspect of Maths is that practice is everything. The more the pupils practice, their chances of scoring well increase. Fortunately, students can excel at Class 8 Maths using Concise Maths ICSE Class 8 Selina Solutions. An enormous task for the students is to find out which chapters carry the most weight. There are enough websites that can help them out on this front, and if they are ever confused, students can always approach their teachers. 
Students in Class 8 should focus on the chapters of probability, basic arithmetic, algebra, and geometry, among others. The more they practise questions under these chapters, the better they will get. It will also help them identify their weaker points. The cheat code for maths is mugging up formulas, understanding theorems, and practising every free second.
Math is not a subject learned successfully overnight. It is also not a subject that stays with an individual with just one practice. It is a subject that helps in creating levelheaded reasoning and a coherent methodology among the pupils. To keep up with the school's math game and stay ahead of peers, students should look at the below-mentioned tips for Class 8 Mathematics.
Plan Your Way Through Class 8 Maths Exams 
A plan requires a routine. If students are reluctant to build one, they will have to put their feelings aside and work, nonetheless. Here, marks are more important. And sometimes, one has to train their mind to work despite motivation. A five-minute rule might help here. The studying technique is working for five minutes and seeing if the individual can go five minutes further. This method helps build resistance. Here, discipline can also take the front seat than motivation. 
Students need to make sure that they know about the BODMAS rule as it holds the way to the correct answer. BODMAS is the abbreviation that represents Bracket of Division, Multiplication, Addition, and Subtraction. Buildings are laid down and built up from the bottom. If their base is not strong enough, the building might collapse. This colloquium applies to knowledge and learning too. If there is no strong base to build upon, students will fail to retain the learning for long. 
As mentioned before, students should seek help from reference books. Textbooks often do not have enough material for them to top their exam. Their course books will help them get good marks, but they will not aid the students to get the best score. The way to excel in school examinations is through practising questions from different books. While looking through Selina Solutions, students should write a list of significant points, equations, shortcuts, and then some. Doing so will allow students to struggle less and take care of the issues effortlessly. 
Whenever students get over reference books, they should turn to the earlier year question papers. Since CBSE follows a practically similar pattern in its examinations, this practice will help students. Practising earlier year papers will help students know the kinds of questions alongside the difficulty level of said questions in the exam. Rehearsing earlier year question papers will assist pupils with setting themselves up in making a tactic to apply while attempting the Class 8 CBSE Maths exam. 
Just planning and rehearsing papers isn't sufficient to score passing marks in the CBSE test, analysis of one's performance is also required. Investigating one's readiness will assist students with working on their weak regions and getting through the exam effortlessly. Practising this habit in other subjects will also clear any extra doubts that a student has. 
If students want good scores, they need to concentrate on the complex parts and fully understand all the concepts. They should attempt to finish the sections like algebra, geometry, and quadrilaterals first. When they are sure of their preparation in the topics, they should later continue to the others. The practice is so because these chapters are generally complex, and the ideas that students adopt now will likewise be utilized later on assessments. Students should also opt to consistently finish the hard things first rather than completing the simpler ones.
Since there is not a lot of theory involved in Mathematics, a learning method that students can take up is the Blurting Method. This method is efficient for those who study at the last minute and do not have a stronghold on theory. In this method, the individual goes over the full concept before closing the book. Then, they write down whatever they can recall in a notebook. When they have written all they remembered, they open the textbook and check for gaps in their writing. This method helps increase insight and work on weaknesses. The more the students practise this method and the text, the longer they will be able to retain the knowledge. 
Another method students can use as flashcards. Flashcards, especially for Maths, will help a lot since students sometimes need cues to remember formulas. This active recall method will be the perfect written cue for pupils. It will also aid them during examination when it comes to choosing questions to solve and dividing time. 
Conclusion
Maths might seem like a cumbersome subject, but it only asks for drive and patience from the student. The student needs to be patient more towards themselves than the subject. Once they put their mind to it and understand the underlying concept, there will be no obstacles in front of the student. Fortunately, there is help available for all those who seek it. 
Follow – https://sggreek.com for More Updates