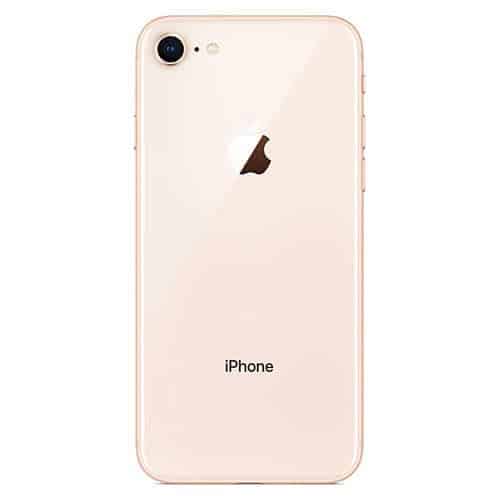 There is this serious confusion of whether or not one should invest in a refurbished phone. The iPhone 8 refurbished unlocked, details are enlisted below for one to decide whether they should be investing in iPhone 8 or the refurbished model?
What is refurbished
To solve this confusion one needs to know what refurbished means and what changes should an individual look forward to while buying a refurbished phone.
Smartphones work as a remedy to all the problems faced by men nowadays and it's uncommon to find someone without them. The smartphone market is in a hurry to provide people with new features and variety. At present, smartphones are sleek with prolonged battery life and multiple cameras but it wouldn't be long when there will be new features rendered by the companies. With every new detail added to the smartphone, the prices increase too. The ideal way to stick to the budget and still buy the phone one likes is by reviewing the option of a refurbished phone. Most retailers online have a 10-day return policy for smartphones. If, for any reason a buyer returns the smartphones back, the phone then goes under a rigorous testing process. After being repaired it goes under the certification process and comes out to be known as refurbished.
Things to note while buying a refurbished phone
Warranty
A refurbished phone also comes along with a warranty. This step is important as earlier if the phone was defective, a warranty would be the only way to assure that it might work for some time without causing any problems. A warranty acts as a safety guard to your purchase as it might help if there are any circumstances.
Overall condition
Another thing to focus on is to check whether or not the accessories that come along with the phone are original or not because sometimes people would exchange them with faulty products. Review the overall condition of the phone before giving in.
Affordability
One of the main reasons why people choose a refurbished phone is due to its affordability. So, when someone is investing in this kind of deal they should review the prices judiciously and should cross check the price.
Finance schemes
Finance schemes make the process of buying a phone more easy. Today the EMI's help the buyers to buy a phone of their choice without focusing on any other thing.
Model History
There are some phones which have a mechanical glitch or an operating issue right from the beginning. It is better to go through the phone history and performance before buying them.
Factory settings
The most important thing to check in a refurbished phone is the factory settings. Whether or not the evidence of prior ownership is cleared. If there is still some information stored in the phone then there's a 50 percent chance that the phone has not been refurbished properly.
Advantages of buying iPhone 8 refurbished
Now that the meaning of refurbished is clear, it might be easy for an individual to decide which one of both should someone buy. Furthermore, below are some advantages of buying an iphone 8 refurbished unlocked.
Budget-friendly
Most of the population goes for iPhones for some or other reason. For those with tight budgets choosing a refurbished iPhone will be the best option. The iPhone 8 has most of the features provided in the new models.
Rigorously tested
Unlike second-hand phones, refurbished phones are the ones that are tested and the settings are cleared. They also come with a guarantee so it's better to opt for refurbished phones rather than second-hand ones.
New battery
The iPhone 8 refurbished will come along with a new case and battery.
Applecare and guarantee provided
On choosing an iPhone 8 refurbished unlocked, one will also get a one-year apple care service along with a standard warranty.
Eco-friendly option
Last but not least, by choosing the refurbished model of iPhone 8, an individual would help in keeping the earth a bit greener as the parts would be recycled.
Disadvantages
As a matter of fact, there are not many disadvantages of buying a refurbished model. They are the most common ones that can be ignored at a certain point of time.
Already used
The first disadvantage that someone will have to face is that the phone would be a used one. If an individual does not have. a problem with that then choosing the iPhone 8 refurbished model would not be a problem.
Older models
There are only fewer chances of someone finding the iPhone 8 model online. When one chooses to go for refurbished models there are less options for them to look forward to and they have to settle with whatever is provided.
Where to buy from
Another problem that an individual can face while looking for the refurbished iPhone 8 model is from where they buy it. Apple stores offer these services online and the details may also be provided along with them. The other place where one can look for the iPhone 8 is Amazon. Both of these sites would provide all the details regarding the phone online and it will not consume much time. Select the best option and go for it.
Is buying the iPhone 8 refurbished worth it?
Yes, it is worth the buy until and unless it is bought from a trustworthy seller. There is no difference in the features of the refurbished and the original model. The iPhone 8 is still one of the most popular iPhones as it has all the new features that are being provided by the newest models of iPhones.
Conclusion
There are a lot of reasons for one to buy the iPhone 8 refurbished unlocked. And these advantages not only include the price factor, but they also go beyond it. As long as one finds what they are looking for online there is nothing much they will have to compromise on.