Influencer marketing has quickly established itself as an extremely effective marketing tool in a very short amount of time—so much so, that marketers are already considering allocating more budgets to influencer marketing than to traditional advertising methods. A compelling marketing message sandwiched in between the posts and feeds from friends and family are much more effective in persuading the consumer than the traditional advertisement. Statistics seem to back such assertions as well. Let's explore some of the reasons that make influencer marketing a compelling marketing tool.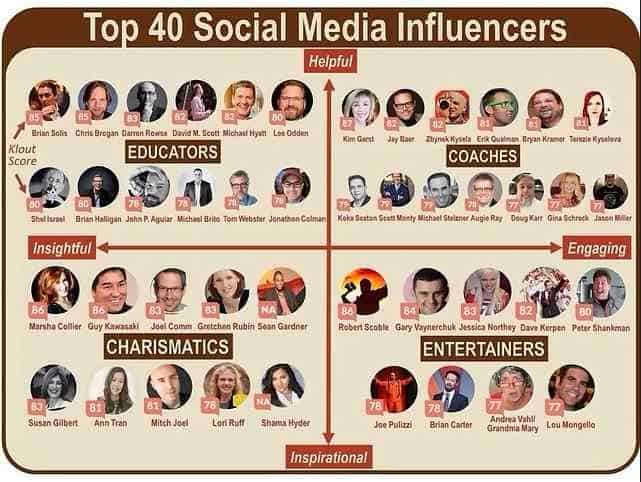 Trust and Authenticity
Influencers command more trust than other endorsers. In most cases, influencer's words are taken very seriously by their followers. These influencers are usually masters of their craft and field. These influencers may be fitness experts, marketing gurus, professional photographers or even style coaches. Even subtle hints that veer their followers into a direction towards buying a certain product seem to work amazingly well. Their word is more powerful any day of the week than your traditional pop-up ads.
The traditional advertising equivalent of influencer marketing is brand endorsement which has been around quite a while. However, the engagement of celebrities is nothing compared to that of influencers. An influencer is essentially seen as "just one of them" compared to celebrities who people know are reading a scripted message for the brand.
Budget-Friendly and Offers High ROI
Stats and figures reveal that this form of marketing offers a high return on investment. This means you get more out of every dollar spent on marketing when it comes to sales revenue generated as a result of your marketing efforts. At the same time, it is quite budget-friendly as well. Television commercials or ads put in the newspaper or other traditional mediums require buying extremely expensive airtime or newspaper area. Furthermore, the celebrities that you would hire to endorse your product also cost huge amounts of money that would be pumped into the advertising effort. Influencer marketing, on the other hand, does not cost as much when it comes to paying influencers for endorsements and the medium, as you all know, is free of cost.
Effective Targeting
Millennials represent a major chunk of the growing market today and they will go on to represent even more of the market as the years pass. It is no secret anymore that millennials do not watch TV. In fact, they are known to hate advertisements that they get to see on TV. They are more likely to believe the posts and news that have been shared on social media by their friends and personal connections. This extremely important chunk will be quite unreachable through traditional advertising. Influencer marketing comes as the perfect solution in this scenario. The content-driven marketing landscape can use influencers to create posts, blogs, and videos that will go on to persuade this highly coveted market segment.