One of the main reasons for posting on Instagram is to get likes, and if anyone says anything otherwise know for sure that they are lying!
It's amazing to see your posts being backed with 100s of likes! It's a different feeling altogether. While this is just a matter of happiness and popularity for a personal account, getting likes and engagement for a business profile is for growth and development.
The more likes you have on your posts, the better is your reach with your audience and that means more sales. It's all linked you see.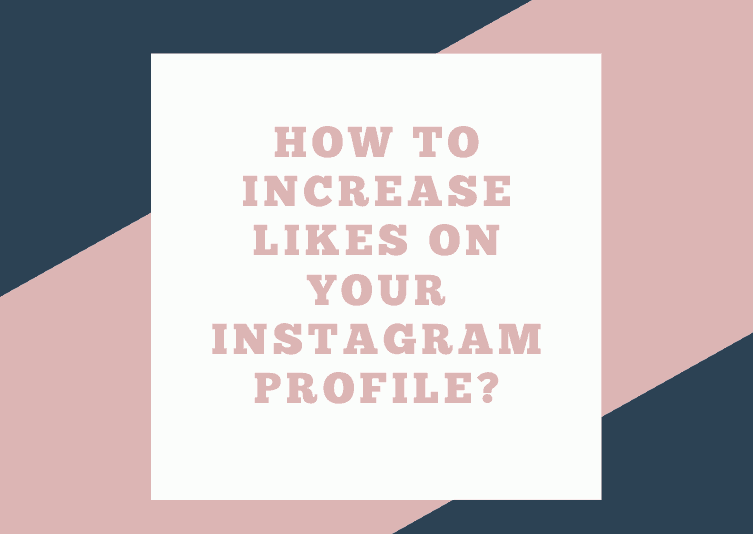 While the idea seems very simple in words, getting more likes on Instagram posts has become increasingly difficult due to the recent algorithm change.
To bypass the algorithm maze, you need more engagement, and to get that, firstly you need more likes on your post.
So here are a few means that you can use:
Have a Brand Color Scheme on The Posts:
When followers go to your profile to skim through your content, they expect some form of aesthetics. That is what Instagram is all about. Now, instead, they come across pictures which are crafted with dynamic color schemes and filters. Now that has a horrific effect on the eyes.
To get more likes, you need some uniformity in your posts. One way to do it is by using your brand color and hues in your posts. An example can be a very popular blogger @theeverygirl. She uses some very fine tones in her post.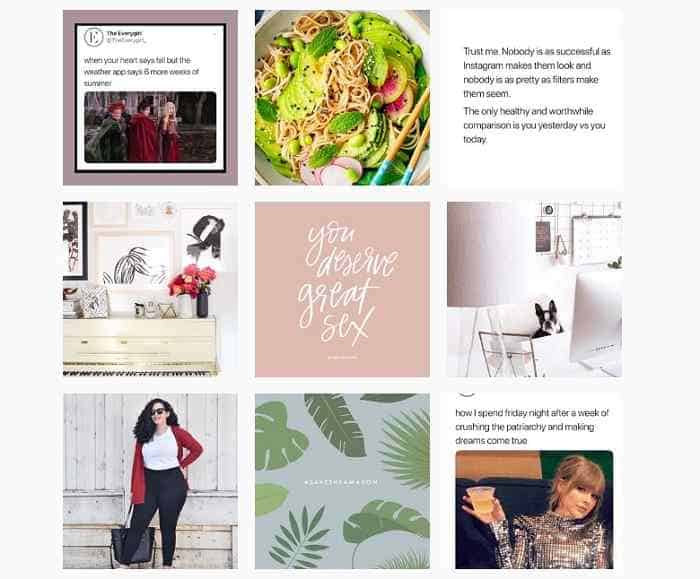 Use Quirky Captions:
This is an age of meme and fun. Everyone wants to share funny content. So this can be your chance to shine! Try to find out humourous content pertaining to your industry. The idea is to attract your target customers with pop culture reference and industry-related jokes. For instance, Wendy's Instagram profile uses fun caption as their marketing technique of Instagram and you can see the number of likes for yourself.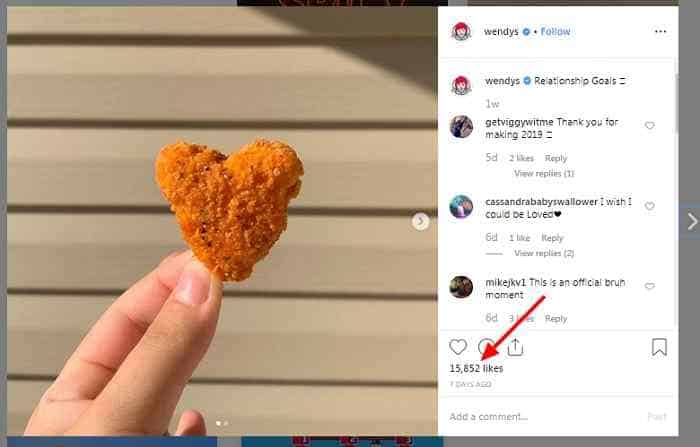 Using Discounts and Better Opportunity:
Do not be under the impression that only LinkedIn is a professional platform. In the current age of digitization, every platform can be used for more than one purpose. Job posts from your Instagram handle can be a good idea to gather some engagement in the form of likes and regram.
Customer Curated Content:
Another way of getting likes on Instagram is by sharing content crafted by your clients. These can be photos and videos of your client's using your products and reviewing the same. If you share such content there is a good chance that your customers will regram such posts and you will find more likes!
Use Well Researched Hashtags:
Though hashtags are your BFFs on Instagram, using too many of them, or using low-quality ones will turn the game against you. Instagram currently allows 30 hashtags to be accompanied by one post. But that too is overkill and to be honest, it looks extremely needy.
Here is one thing that you can do. Ideally, 3 relevant but popular Instagram hashtags can be given with the post and the rest can be added in the comment section. This gets the same results as far as the traffic is concerned and the number of likes will look balanced.
 Like To Win!
  If you are active on Instagram, then you perhaps know that contests have become quite popular on Instagram. So why not use the same to get more likes on your post?!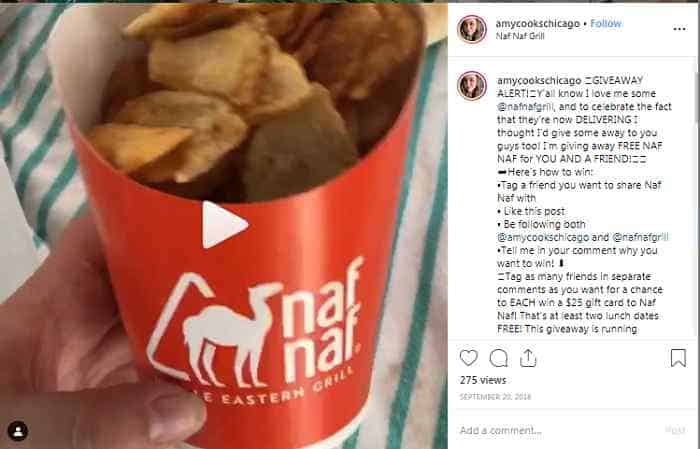 As the post promise, the winner can be offered a promotion, discount or a gift that is very unique and just cannot be found anywhere else. @Anycookschicago follows this approach.
Being Featured on Explore:
 Most Instagram users who want to get amazing content depend heavily on the explore feature of the app. So this can be your key. Your primary goal will be to get featured in the explore tab for segments that you cater to. Once you do that, you will have more likes on your posts.
So get along with these newly learned strategies. There are a lot of things that you can try so do not shy any from some experiments. Keep exploring!