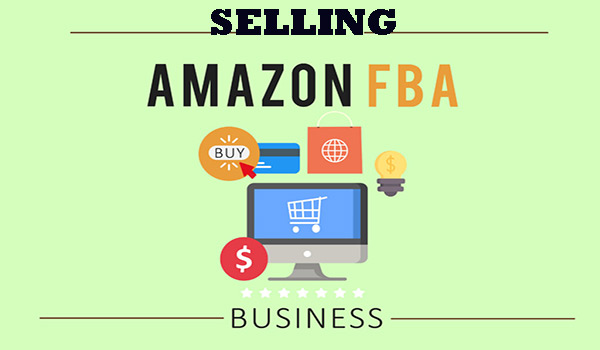 Has your Amazon FBA business grown too big for you to manage or are you simply looking for an exit strategy? A brand's sale ability depends on a number of factors that could largely be determined considering three factors: its type, age, and crucially, its earnings.
If you have an Amazon FBA business for sale, here are some factors you should keep in mind:
Evaluating your business
Evaluating your business is the first step. Small businesses on Amazon tend to be valued at under $10 million. The Seller's Discretionary Earnings (SDE) method is useful in computing the value of such businesses. Some of the most important factors driving valuation include: 
Financials: E-commerce businesses that have well-kept, verifiable financial records and a detailed breakdown of revenue are attractive acquisition targets.
Age: Buyers steer clear of e-commerce businesses that have been operational for less than a year. Most buyers would like to go for businesses that have been around for more than three years. 
Returns and refunds: E-commerce businesses tend to process more returns and refunds than traditional brick and mortar stores because customers cannot physically assess the products. These can easily dent your margins. 
Traffic: Web traffic, both organic and paid, defines customer acquisition. Steady growth across traffic sources and the reasons for hikes and dips should be examined. Look out for average session duration and conversion and bounce rates.
Customer service: Customer experiences can be optimized through quality customer service through live chats, extensive FAQs, help desk ticketing, transparent billing and payment history and thorough product descriptions.
Logistics and inventory: Online businesses can either handle fulfilment functions on their own or outsource them to third parties. Businesses that sell through Amazon can choose its multi-channel fulfilment (MCF) or fulfilment by Amazon (FBA). 
Brand Recognition: Businesses that have distinct brand recognition, sure footing in social media and the web can be bought up more easily than those that do not have a brand value. 
Increase the value of your Amazon FBA business for sale
Should you decide to put your Amazon FBA business for sale, you must work on certain factors that affect valuation and increase your company's worth such as its age, suppliers, brand value, revenue and customer reviews.
Working towards better margins, higher revenues and facilitating organic growth are some ways to boost valuation. The volume of business sales and the diversity of its revenue also factor in. Businesses that are Fulfilled By Amazon (FBA) are extremely attractive to buyers because this way the acquirer need not worry about logistics and fulfilment. Your objective should be to create a business that is easily transferable, scalable and sustainable.
Process of selling
You can choose a mergers and acquisitions advisor to tap into a network of qualified buyers and get end to end service. Alternatively, you can put your Amazon FBA business for sale on a marketplace or auction website. You can also directly identify a buyer and carry out a deal yourself.
Another popular way is the aggregator business model. These are companies that identify third-party sellers on e-commerce marketplaces such as Amazon with good performance records and acquire them. They optimize and centralize all aspects of the Amazon FBA business for sale such as production, marketing, sales and customer service with the help of their seasoned professionals. 
Finding the right buyer
Here are some places where you can sell your Amazon FBA business –
Marketplace:

The owners of small businesses who wish to sell it directly can straight away go to a marketplace. 

Auction:

This allows potential buyers to place their bids on the business and lets the seller reserve the price.

Brokers:

Brokers help with valuation, looking for potential buyers, and getting the best price.

Investment banks:

Bigger businesses can sell to investment banks that raise money from capital markets to fund the business.
Here's a look at the type of buyers interested in Amazon FBA business for sale-
Internet entrepreneurs:

These are businesses that operate on the internet or competitors who may be looking to expand and acquire additional operations. 

Private equity firms:

These firms fund businesses by raising money from high-net-worth individuals. If your business is relatively bigger, this could be the right option for you.

Brick-and-mortar businesses:

Physical stores that may be looking to expand their operations online are another option for sellers. 

Marketplace aggregators:

These are operations that seek profitable e-commerce businesses operating on platforms like Amazon to acquire them. They utilize their availability of professionals and access to resources to grow and scale such small, homegrown businesses. 
Possible challenges while selling 
Selling your Amazon FBA business can come with its own set of challenges. Lack of strong brand message or identity, having poor website design and navigation, being on the wrong e-commerce platform, poor customer service and poor branding are some of the common factors. Know more on selling Amazon FBA business beforehand to tackle all challenges.
Conclusion
From evaluating your Amazon FBA business for sale, assessing the right time to sell and finding the right buyer, several factors go into selling an Amazon FBA business. All these require entrepreneurs to exercise diligence from the beginning right till the point of selling the operations.
Follow – https://sggreek.com for More Updates