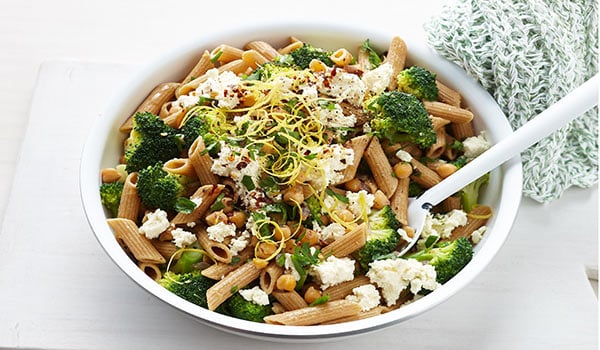 In the modern world with all the hustle and bustle we have forgotten to take care of our food habits that leads to unhealthy and unsatisfied lives. Going to the gym is not something that everyone can pull off. What most of us can do is exercise a bit at our houses, but the most important thing is to eat right and not get into bad eating habits, no matter how delicious. Healthy food is the main ingredient of a healthy life and below are some suggestions that can be cooked at home and are healthy and tasty at the same time 
Avocado toast
Making an Avocado toast is very easy and it tastes like a lavish dish you would eat at a restaurant. It gives you plenty of Omega-3, so it is super healthy as well. Add Avocados to a toast, then put some sea salt in it, and then sprinkle red pepper on top and the luxurious dish is ready in minutes. Enjoy it, savor it and maintain a healthy lifestyle. 
Vegetable Soup
It is probably one of the simplest, one of the most prominent, and one of the most overlooked healthy foods you can have. The best part is you do need a recipe to make a vegetable soup. Just chop your favorite vegetables, put them into a pot with water, add salt, black pepper, and then just stir it and you are ready with a delicious and healthy appetizer in half an hour or so. If you feel lazy and don't want to make it at home, you can simply order it and get it like a same-day delivery gift to yourself.
Roasted Vegetables
Have you ever had these roasted Veggies? Just chop the vegetables you want to have in small pieces. Cut the hard ones, squash the soft ones. Mix them up with a bit of Olive oil and add kosher salt, take a baking sheet, put them on it, and just keep them in your oven to bake them. Done! Your roasted veggies are ready and act as a delicious and healthy appetizer to your meals. 
Healthy Pasta
Yes! Pasta can be healthy as well. It is a myth that pasta is supremely unhealthy food. We all love pasta and what can be more pleasing than a healthy plate of pasta. But be careful, do not forget to use whole wheat pasta and then chop a lot of veggies according to your preference on it to get some much-needed protein. Do not use cream, butter, and cheese to avoid extra fatty pasta. 
Baked fries
We all love french fries and the romance with them is never-ending. But did you know that these can be healthy as well? Do not fry them but rather bake them. Also do not peel off the skin of the potatoes, bake them with the skin on. Yes, it seems a bit odd, but try this out. Bake your French fries with the skin on and you will know the taste is still there without compromising your health. 
Try these healthy and delicious dishes at your home and start living healthy in a tasteful way.