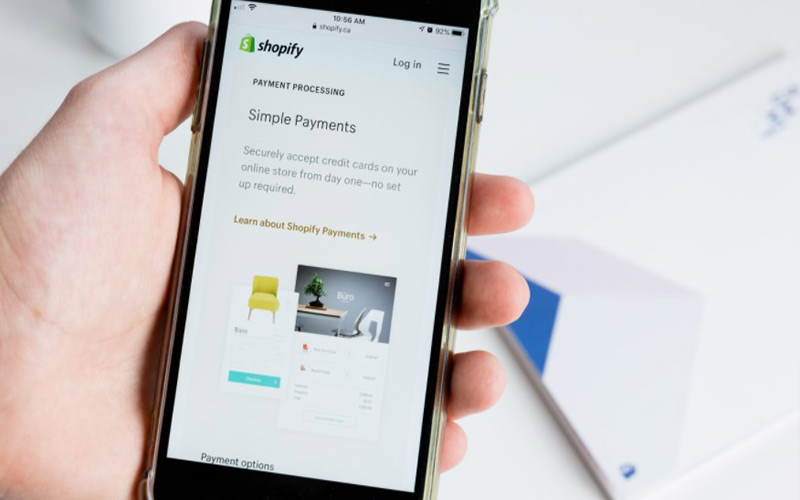 What are Shopify Payments?
Any eCommerce payment gateway can be provided with Shopify subscriptions that will enable customers to rapidly activate online payments using any platform (credit cards, PayPal, Apple Pay, or Google Pay) in an online shop housed on Shopify CMS.
The Operation of Shopify Payments
With Shopify Payment Gateway, you can automate the process of adding a payment gateway to your online shop without requiring sophisticated expertise or technical equipment. It also comes with the possibility of integrating several external services without having to set them up individually. It is accessible exclusively to Shopify users.
                 Shopify Payments Gateway is more than just a payment gateway.
Third-Party Providers
Due to the company's partnership with many foreign payment providers, you'll have no trouble finding anything that meets your specific needs. As such, you are free to choose a payment processor depending on your preferences, geographic location, target audience, and budget.
From the admin dashboard, you can easily connect a payment gateway provided by a third-party payment provider. In support of it:
Select "Payment Providers" from the "Settings" menu.
Select "Third-Party Credit Card Provider" from the "Change provider" drop-down list.
You'll discover a list of suppliers accessible in various nations.
You have to fill an online form that you must complete with the necessary information.
In another way, you may use a payment processor that is not included in the list. Select one that matches your requirements and requests a consultation to see if they support the Shopify platform.
Your customers may begin making payments on your website immediately once you connect to a payment gateway. That is when the real action starts!
How to integrate Shopify Payments into your e-commerce site?
Enable Shopify Payment Gateway in the Payments area of your account settings and input your Employer Identification Number (EIN), as well as your banking and tax details.
Soon after, you'll be able to easily integrate third-party services and allow your consumers to purchase directly from your website.
Additional services that you may enable via the Shopify Payments option include the following:
Notifications of Payments: Receive an email notification whenever an online purchase is completed in your shop.
Fraud prevention: The system validates the billing information against the credit card used and asks the buyer's CVV number. Fraud and phishing are becoming more prevalent in eCommerce. Shopify payment gateways come as a rescue for the same.
Customization of charges: Decide whether you want your store's name to appear on the credit card receipts sent to customers.
While Shopify Payment Gateway is available with all Shopify subscriptions, the terms of service differ according to merchant plans. The following are the primary distinctions:
If you have a Shopify Basic account, the credit card surcharge is 2.4 percent per transaction, as are the Bancontact and iDEAL costs.
If you have a Shopify plan, the credit card premium is 2.1 percent per transaction, as are the Bancontact and iDEAL costs.
Shopify: All Advantages and Disadvantages
If you have an Advanced Shopify plan, the credit card premium is 1.8 percent per transaction, as are the Bancontact and iDEAL costs.
Shopify Payments advantages include PCI compliance for all businesses.
Support for 3D Secure payments under PSD2.
Manual or automated currency conversion, based on the current market exchange rate (2 percent commission).
The payment screen has a drop-down menu for selecting a country.
Refunds are processed within 5-10 business days.
Monthly bills with VAT included for the tax declaration.
Export transaction data to a CSV file.
The disadvantages of using Shopify Payments in eCommerce are
Not all nations provide this service.
They are charging fees for credit cards and other transactions.
Certain activities, such as transfers or reimbursements, may experience delays due to your continued reliance on an external system.
Shopify Payment Gateway is an excellent choice for quickly and simply activating a payment gateway in an online shop if you use the Shopify CMS.
Conclusion
While you may continue to utilize third-party processors on your Shopify site, Shopify Payments allows you to skip the many account activations and dashboards associated with those other processors. Shopify Payments' sole cost is a transaction charge, which varies somewhat based on the Shopify plan you choose to create your site. 
If Shopify Payment Gateway is not accessible in your location, you may still use one of Shopify's numerous alternative payment channels. Shopify Payments is just as safe as Shopify's website builder – in other words, very secure.
Customers stay on your website throughout the Shopify checkout process when you utilize Shopify Payments. When you enable Shopify Payment Gateway, you will no longer be required to pay the subscription transaction fees detailed on Shopify's pricing page. Similarly, if you're already utilizing Shopify Payment Gateway and decide to switch to another payment processor, you'll begin paying Shopify membership transaction costs.
Follow – https://sggreek.com for More Updates