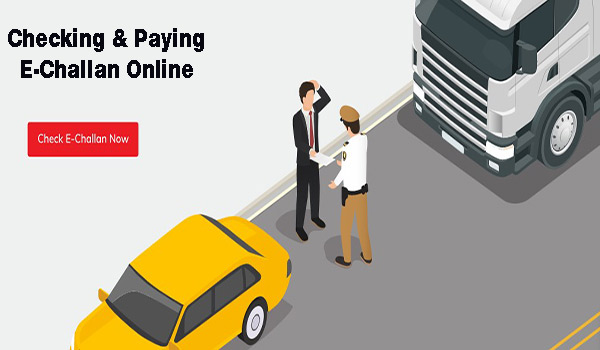 These days, everything can be done online. Whether you want to buy groceries or send money abroad, all you have to do is click a few buttons on your phone and the job will be done instantly. At such time, various government services have also moved online, making it very convenient for the citizens. One of them is the system of checking and paying e challans online. The traffic department has launched the e-seva which has proved to be extremely beneficial. Traffic challans are something that most people receive. Being able to view the e challan status online and make payment thereafter is highly convenient.
Reasons why people like checking and paying e challan online 
Here are the top reasons why more and more people opt for the online service to check the e challan status and pay the dues:
Everyone is aware of online monetary fraud. This is why a high degree of caution is applied whenever there is the need to pay money online. Thankfully, the portal used to clear the traffic e challan is very safe and reliable. The payment gateway used is verified. This ensures you have a safe and secured transaction and the money you pay instantly reaches the correct destination. This apart, your card information is also kept safe and not shared with any other party. These factors make the system of online e challan payment very safe to use for all people.

There are no discrepancies
Another big advantage you get here is that of transparency. There is no discrepancy involved in any way. Since the majority of the work is done digitally, there are minimal human errors. As a result, everything from the evaluation of the incident to the issuance of the e challan is done in a very precise way. Also, at times, you need to settle traffic challans by making unofficial payments to the traffic officers. When the job is done online, all such events are eliminated and the work is done in a very open and completely transparent manner, which definitely proves to be a benefit.

You do not need to travel to a police station or to the closest RTO to pay your traffic challan any longer. This is another reason why people prefer checking the e challan status and paying online these days. The entire job can be done remotely. You can log in and check the e challan status by simply entering your vehicle number. You can do this while sitting in your house, office, in your car, etc. The service is available 24/7 so you do not have to worry about working hours of the RTO, waiting in long lines, etc.

When you decide to check a traffic challan and make the payment through an agent, you end up paying a heft brokerage amount. This is totally omitted when you make the payment online. Whether it is checking the status of the challan online or paying the dues, you will not be charged any additional fee for the service. It is a service that is available free of charge and this makes it very affordable and inexpensive for you.

And finally, a big reason why people are increasingly checking and paying e challans online is that the process is very quick and easy. All you have to do is log in, enter the details about your vehicle, view the e challan, analyze it and then make a payment then and there. There is no complicated step involved whatsoever. It hardly takes a few minutes to complete the entire job and this makes it highly convenient. This is a major benefit that the users get and so they prefer the online mode of checking and paying the traffic e challans over the offline mode. 
These are the logical reasons why more and more people are opting for the online service when it comes to checking the status of the e challan online. If you too need to pay your challan, consider doing it online.
To wrap it up
As you can clearly see from the points mentioned above, there are many beneficial reasons that have made people switch from physically visiting the RTO to using the online service. If you too have recently violated a traffic rule, check the e challan status online. Evaluate the receipt and understand why you have been fined. Once clear, go ahead and make a safe payment on the portal itself. This is a highly beneficial service that helps you to save your time and effort in a very effective manner. Wish to get more details? Check more here and get all your doubts cleared before you make an online payment to clear your traffic dues.
Follow – https://sggreek.com for More Updates