With advances in printing technology, you can personalize everything nowadays. Companies invest in custom mugs, ballpoint pens, shirts, bags, keychains, toys, and just about anything you can think of. These items can then be sent off as gifts to reward loyalty, extend reach, add-ons for product offers, and raise brand awareness.
Product personalization is nothing new. However, companies are still hesitant in using this advertising technique to raise awareness and promote their brands.
For instance, according to Econsultancy's 2018 Digital Trends, only 7% of those surveyed said that they use personalization as their first choice in advertising. In contrast, about 20% said they use content management.
Offering private label hair products is an option that you can use to attach your company brand on scientifically proven products that people use daily.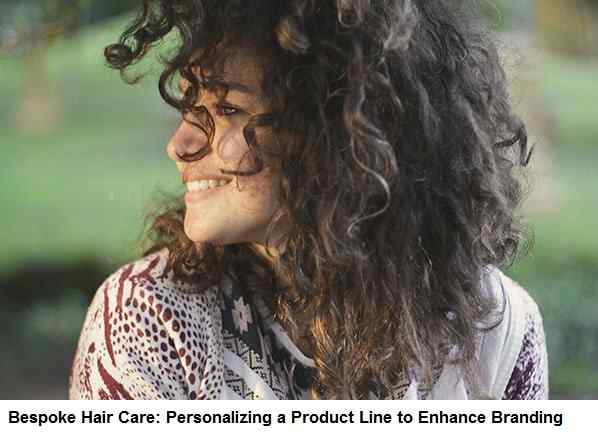 The beauty of personalized beauty products is you skip an essential process–research and development.
The Value of Product Development
 The reason why brands can demand high prices for their shampoo, conditioner, and other hair care products is the amount of investment they put in. The cost of research and development can be prohibitive, particularly for smaller companies.
As an example, in 2018 alone, L'Oreal spent 997 million dollars in research and development. Of course, the multinational can afford it since it generated more than 25 billion euros in sales that same year.
On average, however, a company will spend between $7,000 and $50,000 on research and development. And that only applies to the cost of research, as it does not even take into account the manufacturing costs and other associated expenses.
In contrast, when you partner with a private label hair company, they take care of product development, so you do not have to.
How Difficult is it to Start Your Own Hair Care Product? 
The simple answer is, it is not.
The beauty label has perfected the method of making it painless for brands to partner with them. For instance, you merely have to visit their website and see their sample products.
Choose from the menu of hair care products
Pay for the shipping costs to receive the product samples
Make your final choice and contact the company
The company will send you half of the invoice, which you can pay online
After that, you go to the creative process
You will be contacted by the brand strategist to determine your goals and vision. With their help, you will make a creative brief. After that, you will create the design of your packaging. Typically, they will use your logo and send you over several sample designs. The process usually takes about one week, and another two or three days for revisions.
Once you approve the designs, the company will then finalize the mechanical artwork, which will be sent to your email for last-minute revisions. Again, the process will take about one week to complete.
If there is no problem, the mechanical artwork is transferred to film in preparation for the screens, which will then imprint the bespoke design on the bottles. From the film screening to product delivery, the entire process will take about three weeks. However, after that, you now have your private label hair products, which you can use to enhance your brand.