Did you ever land on a website during internet surfing that isn't user-friendly?
Are you unable to tell where you can get the stuff of your interest?
Are the designs dull and boring?
Now that you understand what I am talking about, you know why a website's design is so important. All the dull-looking non-user friendly websites actually lack the much-needed UX design. It might sound trivial to big techies, but as a matter of fact, 38% of people stop surfing the website within seconds after they find an unattractive layout or content.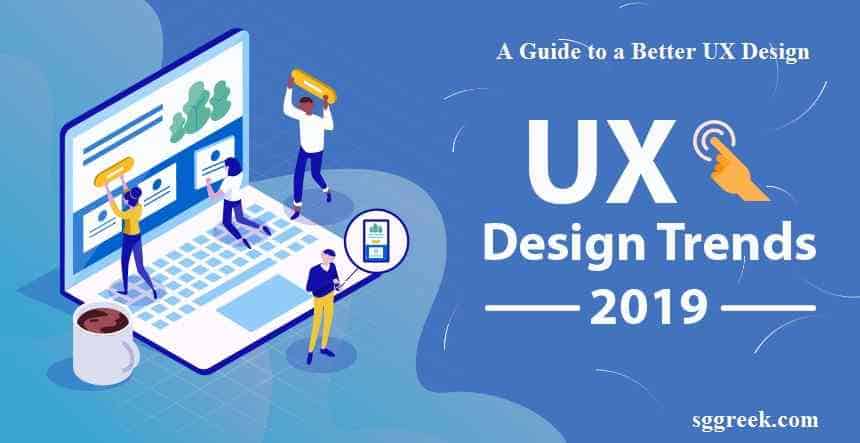 Therefore, if you are into a business and have a website and you want to stay in business for long, get a good UX design for your website to offer a great experience to your users. Who knows how many potential customers you are losing among that 38 % of people who leave your website without actually going through it.
You could be an amateur UX designer who is still to figure out what his manager just said, what exactly he wants and why did he reject my previous design. Well, your UX design might lack one or more of the 'X factor' that has helped your manager reach where he is today.
Now, if you want to be the best UX designer in your team and match the skill set of your manager, you need to read this guide for sure.
1. Understand your users –
Understanding your user's expectations before you start with design helps a long way in your project. To know better how your users like to interact with a website, web, or mobile application, it is good to interview a few of them. Instead of using only the pre-researched data and statistics, it is always good to create your own. This will not only help you in creating user goals for better results but also in informed decision-making.
2. Keep your jargon with you –
When you interact with your users or your client, it is essential to use language that they can understand. Your client has hired you because he knows that you are good at your job. You do not need to prove it to him by using jargon that makes him feel alienated. This strategy will not win your repeat customers and might prove to be the reason for your downfall.
3. Planning is the supreme –
Well, this is more for your manager. Good managers provide good projects. Unless you know how to manage your team, load allocations, and timelines, your project will be a complete mess. Therefore, it is advisable to use a project management tool.
While working on a project, you need to collaborate and cooperate with many other teams like developers, testers, business analysts, and architects. Good software that can manage your project can help you a long way in your UX designing task.
4. Reuse your older creations –
When you gradually become a professional UX designer after handling a few projects, you don't really realize how far you have come since you started. It won't be quite often when you re-examined your old designs.
However, we recommend you to do that. You never know what ideas you might get when you consider recycling your old projects. Who knows, you might even realize how creative you were when you started your career.

5. Look for inspirations –
It might sound cliché because that is what you have been doing since you learned UX. However, it is still essential to keep looking for inspiration around the internet. You can even take inspiration from one of your client's competitors to understand the users of their industry and their needs.
6. Read –
Whether you are young or old, working or not working, reading is good for everyone. It becomes even more essential for a person working in a technical field where technology and developments happen in the blink of an eye. So read as much as you can. It can be related to either UX or any other field. Reading also helps you in taking a break from your usual routine.
7. Responsive design –
Around five or seven years ago, it was a good practice to design a site for desktop first and then make it responsive for mobile. However, the scenario today is completely changed. According to a survey, as many as 63.4% of people use mobile over a desktop to access the internet. It was less than half of the population (48.8%) doing this in 2014.
Hence, a good practice for today is to design a website for mobile and then make it responsive for desktop. A designer needs to design interfaces that use flexible layouts, images, and style sheets.
8. Do not over-do it –
Using too many images or animations on a web page might leave your users overwhelmed and, as said, distracted. They will either not be able to understand what to do next or will end up diverting their search to something else altogether. Your client surely would not love this.
For that reason, it is essential to keep your website or mobile application interactive and straightforward. The flow should be more natural to understand and follow for the users. Use minimalist and simple designs so that your users have a trouble-free experience.
9. Use animations –
Don't get me wrong at this point, especially after going through the previous point. However, animations do help in creating brand intrigue. If you use a brand animation for the first time users, you are giving them a grand welcome to the client's website or application.
Nonetheless, an animation that takes more than 3 seconds to load can bounce back your users. Thus, keep in mind the loading time. Additionally, you can also include a 'skip' button in case the user doesn't prefer the warm welcome that you offer to him.
10. Know the difference between enforcing the brand and distracting the users –
There is a fine line between a design that implements the brand of its client or results as a distraction for the users. It is the job of the designer to make a UX design that does the prior and avoids the latter.
Users are more likely to stay at a website that enforces the brand of the client by using items that catch their attention at the top-left part of the page. If a design uses items that divert the minds of the users, they might even land up searching about that item rather than browsing the website further.
11. Do not interrupt your users unnecessarily –
Put yourself in the shoes of your users and think. Would you like to continue using a website or a mobile application if it gives you a dialog box as soon as you open it? Most people would not want to carry on with the application or the website. Interrupting your user as soon as they start their journey on the software, web app, mobile app, or website is injurious for your client's business.
12. Make your design-friendly for color blind people –
If we go by research, there are about 8% of men (1 in 12) and 0.5% of women (1 in 200) that suffer from color blindness. Colour vision deficiency or color blindness makes it difficult for the sufferer to differentiate between certain colors like blue and yellow or red and green.
Therefore, you have a huge number of users that would not be able to read your text if you use a combination of red and green or blue and yellow around your text. For a better experience of such users, you can use dark colors in the background and brighter ones to come forward as highlighters.
13. Take a break –
Incessant working for long hours may make you blank wholly and suddenly. When you are surrounded by the same thing for the whole day for five days of the week, your brain is most likely to go void.
Hence, you should take a complete break from designing every once in a while and do something else. It could be interviewing your users or just sitting with the developers of your project to understand their perspective. This way, you will either start doing exceptionally well in your work or develop empathy with your developers and make a strong team with them.
14. Conduct an internal review –
While you take a break, you can even work on strengthening your relations with your UX team. Sit with all of them and ask questions to reflect upon your work, style, achievements, flaws, and goals. As a new member, you can discuss your problems in such a session.
Talk and comprehend, if your team is happy with the work environment and hierarchy. Is there something that can be changed at the team level to make them feel more comfortable at their jobs? Are you working for goals that align with the goals of your organization?
An occasional discussion with all the UX designers will be able to point out the good and bad points in the team and further help in developing better relations with them.