The #1 rule that most insurance companies will tell you is never to admit you're at fault. It's up to them to argue fault and sort out paying necessary expenses and costs.
Even if you can't admit fault, it's highly likely that you'll know who was really at fault. You could add a lot of stress to an already difficult situation.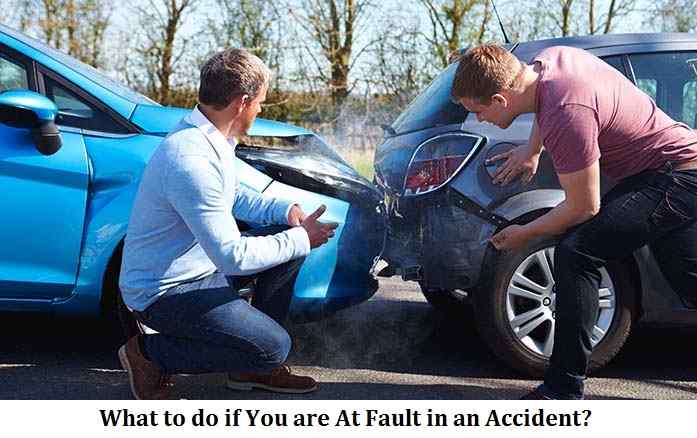 That's why it's important to know what to do in case of an accident.
Check For Injuries
The first thing to do after an accident is to check for injuries in your own vehicle and injuries any other vehicles involved.
If there is a risk of fire you may need to move injured parties away from the scene; otherwise, it may be better to leave people where they are for the emergency services.
If the accident is serious or anyone is injured you need to call the emergency services, the quicker they are called the better care you'll receive.
Also Read: 8 Tips to Avoid Distractions When Driving
Exchange Information
Once the injured have been dealt with you need to exchange details. This includes name, address, and insurance company details.
It is important that you do this at the scene and verifies the details if possible, by seeing ID and the insurance policy.
Document The Scene
Your next step will be to document the scene, this means taking as many pictures as possible of the vehicles and the area around the vehicles, where the accident happened.
You'll need these to refresh your memory; it's surprising how quickly you'll forget the details of the accident.
The pictures you take will also be useful to your insurance company.
Report To The Police
Your next step is to contact the police, assuming they are not already on the way from your emergency call.
The police will advise whether they need to attend the scene. If they do they'll prepare a report which will make it easier to decide who was at fault.
Contact Your Insurers
Your insurance company should be contacted as soon as possible (although they do not need to be contacted while you're at the scene of the accident).
They will need all the details and will investigate who is at fault before agreeing to any payouts. You'll need to cooperate fully with them and be aware that a fault claim can increase the cost of future insurance.
Funding
If you're at fault then it is possible you'll face a civil lawsuit, even if your insurance covers the cost of repairing or replacing the vehicles.
If this is the case then you're going to need a good lawyer, which is not cheap. Fortunately, you can get lawsuit funding here today and get the help you need to minimize the stress of being in an at-fault accident.
Remember, your health is more important than anything else, follow the right steps and your at-fault accident can simply be a learning experience.