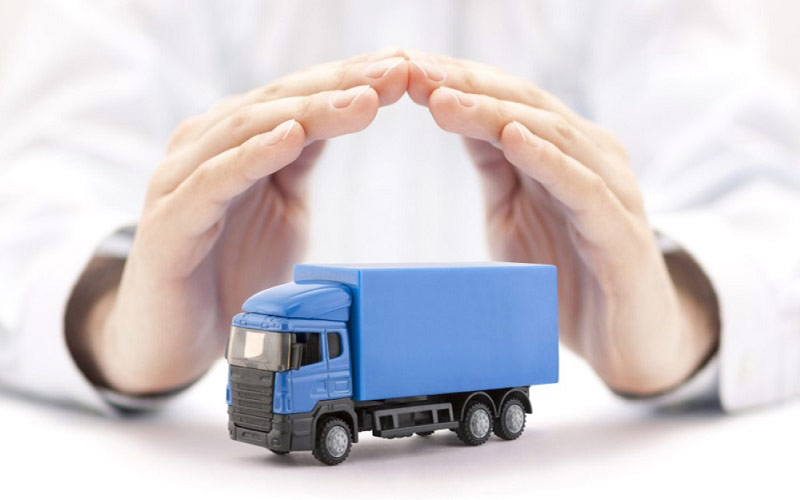 Accidents happen when you least expect it. The best way to recover from any damage or loss is to be well-prepared financially.
Making goods move steadfastly from one point to another is a monumental task in a logistic business. Thinking about a truck insurance cover might not concern you much the way other things do every single day. But having comprehensive coverage that protects the business owner from many unexpected events is as important as any other vital activity.
When the shipment and your vehicle are on the road, it is exposed to many unforeseen risks. Such as property damage, accidents, third-party loss, and much more. If you don't want to pay a colossal amount of money when the actual damage happens then carrying an insurance cover offers peace of mind and saves your hard-earned money from waning in such events.
A logistic provider carries out a range of functions to meet clients' needs most economically. Your commercial vehicles have a great degree of influence on your logistic business. Even if one of the fleets of vehicles fails to function properly for a single day, it can put your company's processes on pause.
Why logistic business needs truck insurance?
A logistic business is exposed to various potential risks every day on the road. Insuring it means managing and transferring all risk to the insurance company. When you take correct truck insurance for your business you shield your asset, finances, and transporters from various small or big incidents. If you want to operate your business successfully without worrying about likely accidents then taking an insurance cover becomes more than important.
Loss of shipment, damaged goods, physical accidents, and so on can happen any day. In such scenarios other than the logistic company and the vehicle used to transport a specific good are blamed. The whole shipping process stands questionable when such incidents happen. The entire cost of the loss is supposed to be absorbed by the logistics itself. This reinforces the significance of truck insurance even more for logistic businesses.
What is truck insurance? How it is important to a logistic business?
Insuring your operational vehicles with the right truck insurance that protects you from all the potential risks is one of your vital business activities. This is because a vehicle is the most significant aspect of logistics.
Truck insurance provides financial fortification against property damage or physical injury followed by a collision or any other incident during the transit or even in stationary mode. It is very important in a logistic business a few are mentioned below.
 Protects your possession
One or many, each of your trucks is one of your biggest investments. The bigger its size the larger the cost of replacing or fixing it after any incident. Heavy truck insurance safeguards this investment with financial support when you need it.
There is a great amount of risk associated with your vehicle when they are on the move. Taking the right insurance cover will offer peace of mind and help you run your business without any hiccups.
Minimize financial strain
Being in the logistic business means you rely on your vehicles for your livelihood. If anything happens to your source of income then it can put you under a great financial strain.
Appropriate insurance coverage will offer financial help during property damage or even loss to any of your vehicles. Insurance offers monetary support in getting your truck fixed and bears all the expenses incurred till the time it's back in its earlier state.              
Covers big as well as small incidents
Accidents leading to the replacement of windshields can be costly and put a break in the company's operation. Whether the incidents are minor or bigger, truck insurance can help you cover its cost. This insurance not only protects your business but also your truckers as well.
 Prepares for the unexpected circumstances
In a logistic business, accidents are something which is unavoidable. Any type of emergency or damage can occur unannounced. It not only can cause property damage but also deaths. In such cases, comprehensive insurance will offer financial support in such unfavorable events.
Liability protection
Collisions and accidents not only negatively impact a vehicle but can cause costly damages to valuables and immediate property at the scene. Full insurance coverage can provide a wide range of security from damages to another person's property or vehicle.
Coverage for lawsuits or medical
Accidents result in physical harm and costly medical expenditure for people involved in the mishap. Commercial truck insurance offers protection from such sudden expenses. Some insurances even cover legal costs resulting from a lawsuit from a third party.
 Get optional add-ons for better protection
Other than standard coverage from damage resulting from collisions or natural factors. Comprehensive insurance coverage can be customized to meet every type of business need. The most common add-ons are roadside assistance, replacement, getting reimbursed for the towing cost, coverage of gaps for lease or motor loans, and rental recompense.
To conclude
A logistic business serves as the heartbeat of any economy. The most important factor in making this business run seamlessly is the vehicles used in transporting goods. Keeping their health upright is one of the vital factors for any logistic company.
You can keep your fleet of vehicles maintained with regular servicing but what about the loss that results from a completely unforeseen incident. Risks not only cause huge damage to your commercial vehicles but also can put the entire logistic business into a long hiatus. Without proper insurance coverage, it is not possible to run this business.
Truck insurance provides coverage for all those unpredictable risks that can hamper logistics business operations. But there are several options in insurance plans. To get the best coverage, you need to understand your exact requirement. You need to have all the details about your shipment and the truck model you are insuring. Check all the inclusion and exclusions of the insurance term before choosing it. Consider picking the finest one that offers comprehensive protection and is well suited for your business needs.
 Follow – https://sggreek.com for More Updates