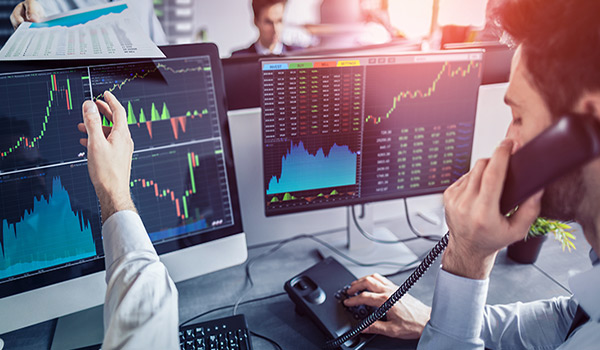 In the past several years, one of the most popular online businesses has become Forex trading. It's a job that doesn't require much technical knowledge or vast amounts of investment. Trading is exciting, fun, and challenging for most newbies in this industry.
However, as someone interested in starting a Forex trading business, you must understand the prominent role of a Forex broker. First of all, a Forex broker is a financial service or firm responsible for allowing traders access to platforms for trading to buy or sell specific currencies.
The term "Forex" is the acronym of the foreign exchange market, where transactions are always happening between two different currencies. These two currencies are called "the currency pair." A Forex broker is a phrase that could also refer to a currency trading broker or a retail broker.
Understanding the importance of a quality Forex broker
Since the digital world is filled with countless brokerage firms, some could be very dangerous and fraudulent. Therefore, every trader should consider choosing a reputable and quality Forex broker for his trader needs. The LBLV review includes all the essential elements that one quality broker should have to be relevant and reliable.
Another crucial thing to consider is the regulation of a broker. In the United States of America, the quality broker is the one that the NFA regulates, National Futures Association, and CFTC, Commodity Futures Trading Commission. Regulators in Europe are different in each European country.
You should pick a quality broker because you need to know that your money is 100% safe with them. In today's world, you can easily get deceived, so make sure your broker is regulated! 
The Foreign Exchange market – the most liquid one currently.
It's known that the Forex market is the most liquid global market that runs 5.5 days a week, 24 hours a day. Forex brokers' clients also include the retail currency traders using brokerage platforms to speculate on the currencies' direction. 
Clients also include outstanding financial services responsible for trading on behalf of other customers and investment banks. Any individual Forex broker firm will handle only a tiny part of the overall Forex volume. 
The primary role of a Forex broker in the industry 
With the help of a Forex broker, any trader can trade by buying one particular currency pair and, afterward, closing the trade by selling it. For instance, imagine that one trader is up to exchanging Euros for US dollars. Therefore he buys the EUR/USD currency pair.
To close the trade, a Forex trader needs to sell the currency pair equivalent to buying US dollars with Euros. Once the Forex trader closes the transaction, the trader makes a profit if the exchange rate is higher. Otherwise, it's considered to be a loss.
Conclusion – how Forex brokers make money? 
The main question regarding Forex brokers is how do they make money. Briefly explained, there are two main ways: through the bid/ask spread of the currency pair, and the second way is charging additional fees.
When it comes to a bid/ask spread, here is a brief example. Once the currency pair EUR/USD is priced as 1.20010 bid and 1.20022 ask, there is a spread between them known as 1.2 pips (.00012). After a retail client opens a particular position at the asking price and then closes it later at the bid price, the broker will collect that spread amount.
In the second example, some brokerage firms charge additional fees per transaction or every month for accessing a particular software interface or trading products.
Follow – https://sggreek.com for More Updates