No longer social media is just a medium for connecting with long lost friends and establishing relationships. Just how actively looking job seekers are always on the lookout for a job opportunity, be it freelancing or through their friend list and connections, organizations are using every possible social media channel to find a qualified fit that will add to their productivity and efficiency.
Now a mainstream recruitment tool, per jobbatical hiring statistics, 84% of organizations are already using social media platforms to attract and connect with candidates, and 9% more are planning to make it an integral part of their recruiting strategy.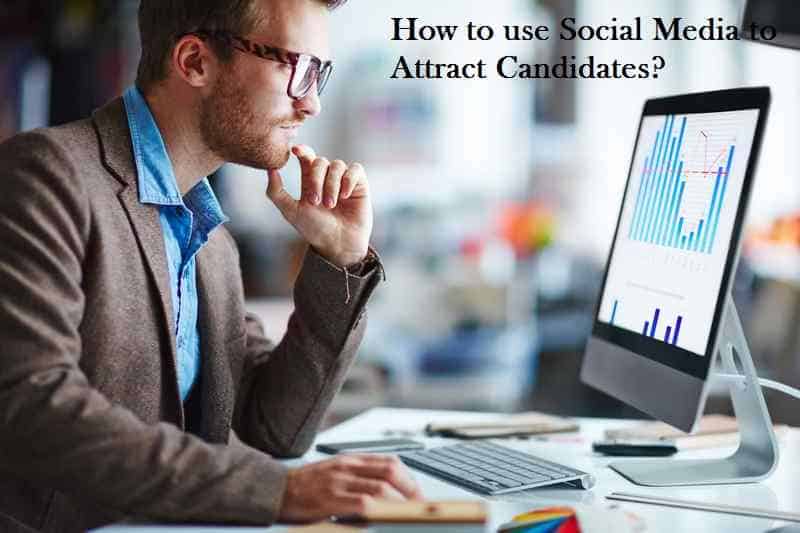 Which spectrum do you fall in?
Also, it should no longer come as a surprise, but did you know that 47% of recruiters believe that social media can help in growing an employer's brand?
While the present situation of escalating unemployment with the flooded market of passing out graduates, one might think that the job seekers would jump to any and every job opportunity but such is not the case. A whopping 59% of candidates research the companies on social media, they are interested in, to determine whether or not they would like to be a part of it.
Which organizations wouldn't want to leverage this opportunity to hire the cream of the crop in the talent market?
Answer: no one!
After all social media recruiting strategy is no longer an option but a must-have for a company to make sure they can get their hands on the right talent before their competitors give them a more lucrative offer. Companies, big, medium, and small are starting to have cognizance of the fact that effective communication and potent brand advertising will help them find and hire the right talent.
 Keeping this into account we bring to you few of many competent social media strategies that will help you reach out to the qualified potential candidate and convince them to look for an opportunity to become a part of your organization.
LinkedIn, the world's number one professional networking site is the leading platform used by organizations to source talent. But just creating a page, optimizing it for best search results and posting current requirement is not sufficient. You should join the recruitment group the generic ones and as well as the industry-specific. Be proactive in these groups. Candidates are always searching for an opportunity in this group.
How else will you come off as an organization that values the time and efforts of those interested in it? By actively networking and engaging in conversation with the potential and qualified candidates. Reply to their messages, comments. Networking and engaging will help you build a talent pool which will be readily available to recruit from, especially in the case of passive job seekers.
When compared with other tools like job posting, video prove to be more engaging and have a higher retention rate. The reason being, being able to send across a clear message in a short video by using verbal, nonverbal, and visual clues. Also, the human brain is quick to understand visual information over the texts, which quickly makes it a proficient recruiting tool. Engage actively as well as passive candidates with live videos, Q/As, and giving a tour of your company culture.
USE SOCIAL RECRUITING SOFTWARE:
There are much social recruiting software available in the market which you can utilize to help you easily navigate through your multiple social media recruiting pages. They can come in handy in the timely and consistent posting job opening, generating automated responses to candidate's interest or queries. It will only target candidates with relevant skills and specific job levels.
DEVISE SOCIAL REFERRAL PROGRAM:
Never forget your internal employees; after all, they are the ones that know the working culture and who will be the best fit in the environment. Devise social referral program and ask them to share the vacancies on all the platforms they are active on. This will come off as a more personal invite to the candidate and would be preferred over a vague job posting. Your workforce can be made as an integral part of the social recruiting strategy as they will be the one that will be able to better communicate to the eligible candidates, as to why they should work for you.
Social media has become one of the most remarkable resources of finding, attracting, and hiring the right talent. You need to have an effective strategy put in place that can guarantee you a higher return on investment. But burdening your in-house recruiters with this responsibility would be a wastage of their potential, which can be invested in attaining your business goals. Why not consult a recruitment process outsourcing company?
They will streamline your entire recruitment process, strategizing it in a manner to align with your goals. Whichever the service may be, be it technology, finance or healthcare staffing, a proficient RPO will structure a yielding technique including a compelling social media strategy that will help create your brand reputation, leading to attracting and communicating with qualified talent.