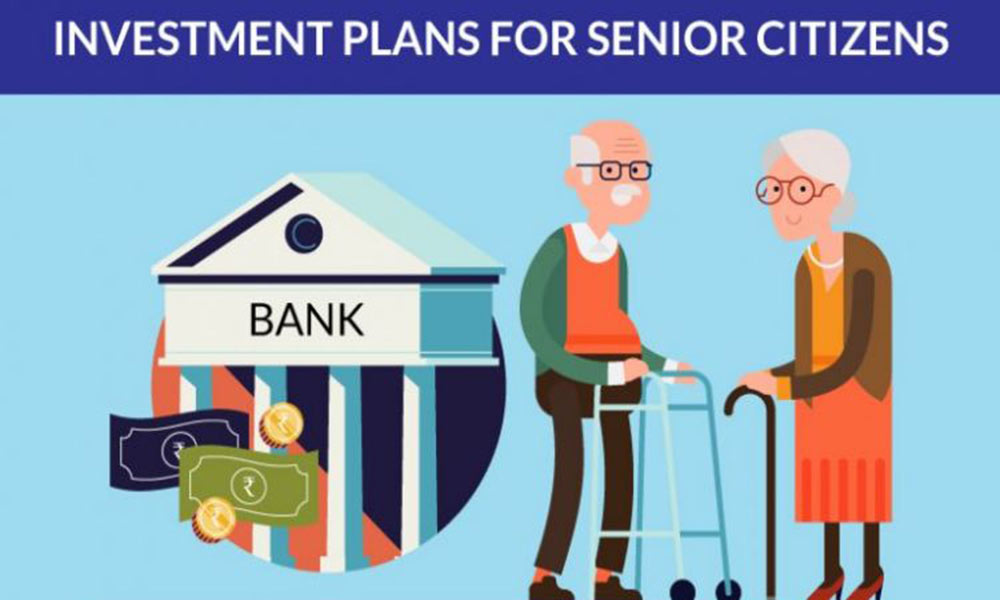 As a senior citizen, your risk tolerance is low. You want investments that generate assured, fixed returns and protect against high volatility risk. Moreover, if an investment offers tax advantages, it is a bonus. Therefore, you must understand the various investment options available for senior citizens in 2022, know the terms and returns, evaluate the pros and cons, and make an informed choice.
Here are some of the top investment options for senior citizens in 2022:
Senior Citizens Savings Scheme (SCSS): 

SCSS is a government-backed scheme for senior citizens aged 60 years and above. You can invest a minimum of Rs. 1,000 and a maximum of Rs. 15 lakhs. The scheme has a mandatory lock-in period of five years, extendable for another three years. SCSS offers safety and regular income in the form of interest, usually between 7-8% per annum on your deposits. SCSS investments qualify for tax exemption under Section 80C of the Income Tax Act, 1961. However, the interest received on the SCSS investment is taxable. You also have to pay TDS if the interest received is more than Rs. 50,000. If you withdraw money before maturity, you are liable to a penalty.

Mutual funds online:

 As a senior citizen, you can invest in mutual funds online as per your risk tolerance. If you are a low-risk investor, you can consider investing in debt mutual funds that primarily include fixed income securities like government bonds, corporate bonds, treasury bills, certificates of deposits (CDs), etc. You can further reduce your risk by investing in mutual funds online through the SIP (Systematic Investment Plan) mode. Debt mutual funds can generate an average return of 10% or higher and create a fixed income.

Mutual funds

online investments also enjoy tax exemption under Section 80C. Further, the capital gains from mutual fund investments get preferential tax treatment.

Pradhan Mantri Vaya Vandana Yojana (PMVVY): 

This investment scheme for

 

senior citizens is managed and operated by LIC (Life Insurance Corporation). PMVVY has a lock-in period of ten years and offers fixed returns, usually between 7-8%. Pension is payable monthly, quarterly, or yearly. The minimum deposit for the scheme is Rs. 1. 5 lakhs and the maximum is Rs. 15 lakhs. You can get a loan (up to 75% of the purchase price) against your deposit after three years of the scheme. 

Post Office Monthly Income Scheme (POMIS): 

POMIS is a government-backed scheme offered by India Post. This is a low-risk investment option with interest payments in as regular income. The interest rates are revised quarterly and usually are between 6-7%. POMIS has a five year lock-in period. You can take pre-mature withdrawals after one year, subject to a penalty. The minimum deposit is Rs. 1,500, and the maximum is Rs. 4.5 lakh per person. 

Senior Citizen Fixed Deposit (FD): 

A traditional but low-risk investment option

 

is a

 senior citizen FD. Bank FDs are secure and offer a fixed interest income, typically between 4-7% per annum. Some banks pay a preferential interest rate – an additional 0.5% – on senior citizen FDs. You can receive interest money monthly, quarterly, semi-annually, or annually. Tax-saving FDs are eligible for tax exemption under Section 80C.
You can choose an investment option as per your risk tolerance, investment horizon, and return expectation. If you want to start a fixed deposit or invest in mutual funds of your choice, use the Tata Capital Moneyfy App to start your investment journey.
Follow – https://sggreek.com for More Updates