Employment is a big problem in India and the government is focusing on solving it. People keep waiting in the queue for having a good and secured job. Different aspirants want to get themselves positioned in reputed industries. One of these industries is the sports industry. When we open up any news channel, we can see that there are people getting successful every day in this industry.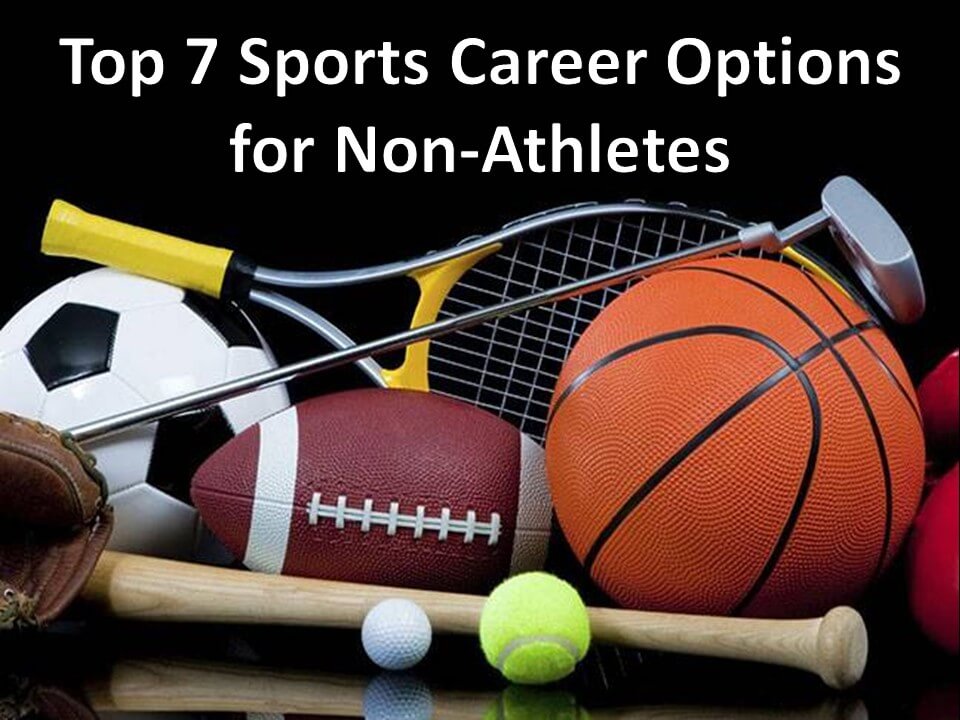 You can be a sports player. But, if you are not an athlete, don't get upset because there are several jobs near me fields in the sports industry for non-athletes as well.
Let's see the list of top 7 careers for non-athletes to pick:
Sporting Event Coordinator
Sports event coordinators are specialized in handling different types of situations. They plan and organize all the event-related preparations. It also includes promoting the event. Whether it is organizing the schedule of the event or arrangements of transportation for the team, the sports coordinator does it all.
General Manager
The general manager handles all the business related deals and transactions. The manager is responsible for the generation of revenue and budget management. It includes hiring people for several tasks in the sportsevent.
Sports Agent
These agents manage athletes. They take care of either an individual or a group of athletes. These agents do all the branding and advertisement deals for their clients. They know how to do the business in an intelligent manner.
Coach
Coaches are the motivation machine for the athletes because they teach them. They are in charge of teaching the game rules and other responsibilities. Coaches educate the players to behave and other manners during the sporting event. They discuss the match strategies and try to sharpen the players' skills.
Statistician
Sports fans love to dive into the stats of the matches or any individual player. They like to do this because statistics show lots of information. But, stats can be complex and messy, statisticians are on the rescue here. They do all the messy work to present smooth and easy statistic data to the people. It involves heavy calculations and mathematics. So, if you love mathematics, then you can be a statistician.
Physical Therapists
Sports involve heavy physical exercises and having injuries is common in it. Physical therapists help their patients to heal from injuries and pain, but we are here talking about sports so, let us focus on patients who are players. The physical therapist is responsible to diagnose the patient and teaches them to get normal quickly. You must have a professional degree in the medical field to become a physical therapist.
Sports Photographer
A sporting event involves a mixture of dramatic moments, which are captured by sports photographers to display them to the world. They are responsible for capturing and documenting the event. It might take hours to take the perfect shot. If you are creative and love photography, then you should go for it.
Did you find your desired job from above options?
If you are still confused, then you can just take a visit to the online job portals, which show various types of jobs and they also have a free job alert system which can inform you, whenever there is any job available for you.