What can be more embarrassing than you are up for going on a party and before leaving your house, all you can see the white flakes like a snowfall on your shoulder?  Basically, dandruff is a general condition of the scalp which is caused by Malassezia or fungus. It is a medical problem that has been already managed to unify over half of the adult population across the World, even beyond age, gender, and race. So, clearly, dandruff is on duty all over the year and definitely needs number one dandruff shampoo and some natural products to let this go from the human body. And if you are looking for such things, you are in the right place without any doubt.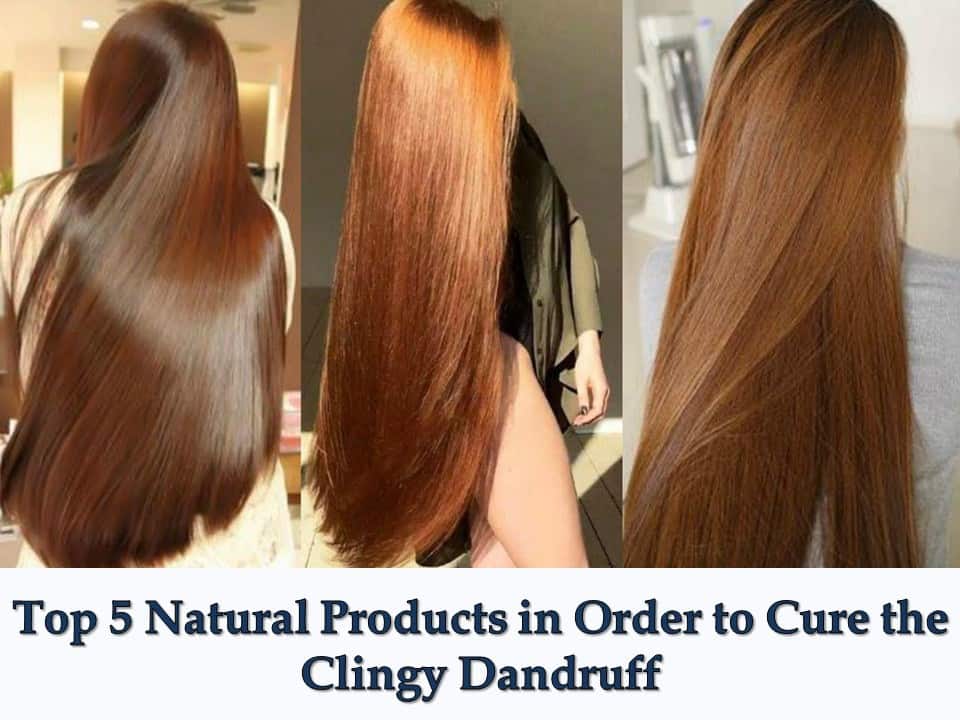 Also Read: Are you healthy? Your hair tells the tale!
Natural Products to Cure Dandruff:
Neem: Well, people are definitely aware of the important role that neem extract plays in almost all kind of skin medications because of antifungal and antibacterial qualities. And as dandruff mostly comes from the fungal effects of the scalp, it will surely be beneficial to cure dandruff. You just need to boil some neem leaves in water, leave it to get back in normal temperature and wash your hair with it. See! How simple is that!
Aloe Vera Gel: People usually go for aloe vera gel because it is very much soothing and somewhere it gives perfect relaxation. More importantly, aloe vera gel is a must need for the people who are suffering from Seborrheic Dermatitis. Massage aloe vera gel on your scalp on a daily basis and get rid of almighty dandruff!
Vinegar: Vinegar is also a great natural product and highly effective on dandruff. It effectively works on the itching scalps and dry skins and also kills bacteria and fungus that causes dandruff. All you need to do is to take an equal amount of water and white vinegar, mix it well, and apply on your scalp prior to your head wash.
Olive Oil: Do you know that the olive oil from your kitchen cabinet can work superbly on your scalp and dandruff? Yes! You heard it right! Apply a very less amount of olive oil to your scalp, massage well and leave it for half or an hour. You can also add a few drops of essential oil to it. Olive oil temporarily removes dandruff and gives you ultimate relaxation. On another note, if you apply oil too much, your hair and scalp will get oily and you might need to do shampoo (whether natural or organic or shampoo ketomac). Also, you can apply this exact process by using coconut oil as well.
Apple Cider Vinegar: Do not be surprised to know that apple cider vinegar works like a magic when applies in dandruff. Usually, the acidic nature of this vinegar changes the pH of your scalp and making it difficult for the yeast to grow. Isn't it amazing?
 So, these natural products can absolutely be benefitted for your dandruff issue. So, what are you waiting about? Go and try!