A lot of people who struggle to work the nine to five as an employee yet also dream of starting up a business on their own and be the boss of the company themselves. It is possible, of course, to make that dream come true- that is if you are willing to pour blood, sweat, and effort into turning it into a reality.
The truth is, it is quite challenging to start up your own business. And that has mostly to do with the fact that when starting up your line of work and also when managing your current company, you need a large number of finances to kick start your business.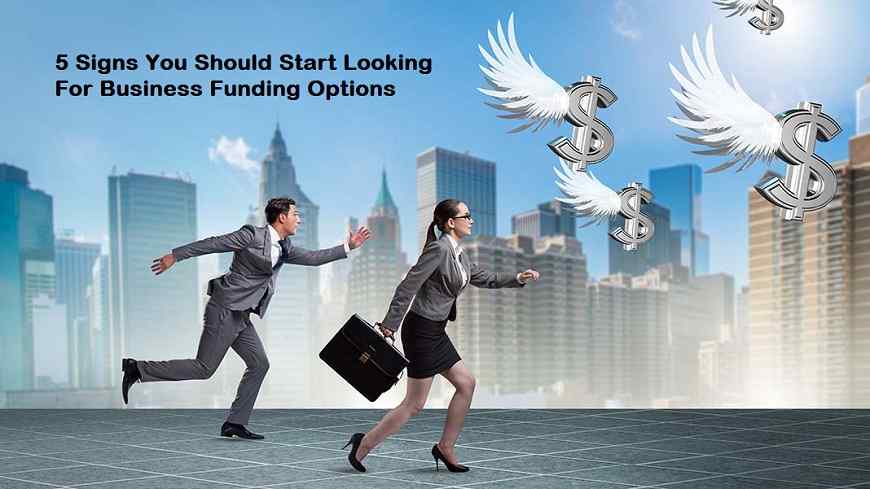 How do you know when you need the funds to get your business the profit it deserves? Here are some of the signs you should look out for to figure out when it's time to consider getting financial aid for your business.
Financial Plan
When pitching your business idea to a potential investor, a financial plan is necessary as it includes more about loans, grants, and more details that describe how much money you need for the business. It also helps to explain how you are going to use that money to help your company as well.
Angel investors, in particular, need to know these crucial details as they provide funding from their own pockets. Hence, this information is necessary for them to deduce if whether your business is going to work; therefore if they would be willing to provide their financial assistance.
Product Works
Sometimes, your business ideas might not be enough to convince investors to be willing to give you the financial resources you need.
In that case, what you would be needing is hard evidence to make them reconsider. Before meeting up with investors, test your product to see if it works or not. If it does, gather every research and data on it to provide it to the investors at any given moment. Once they have all the proven evidence laid out before them, they will be more likely to fund your business this time.
Need Space
The more your company expands, the more of your existing office space will decrease.
There will come a time when you need more space to conduct your business function, and for that, you can get unique kinds of loans developed for these purposes, such as the commercial real estate loan.
These loans allow you to use the money to purchase a new business property or additional office space. You can also have construction done on a piece of real estate through these loans as well.
Off-Season Grant Plan
Surprisingly, one of the best times you should consider getting a loan is when you don't immediately need one.
Most people get business loans around the time when their business is making loads of profit, and they need financial assistance to keep up with the pace. However, there is more benefit in receiving loans when the off-season is looming nearby.
Getting loans when you aren't using it immediately allows you to experiment more with your marketing options. You can also use your previous sales record when your business gets more profit to appeal to your potential future investors to gain their trust in your business skills.
Lack of Inventory
Reaching near the end of your production capacity could mean that either you are selling your goods at a quick rate or that you need materials to start selling your products on a larger scale. In any case, the lack of product materials means you need financial help to continue producing your goods.
You must get a loan before your inventory entirely runs out as a sudden drop in sales while making a new batch of products can be extremely harmful for your company's reputation.