If you are thinking that recovering a debt is an easy and painless process, wake up, witness the real world. In real life, it can be a crippling down process, that can lead to stagnant cash flow majorly affecting the daily operations. The problems only multiply for SMB's. Considering 82% of businesses fail because of cash flow problems, an efficient debt collection procedure is the need of the hour.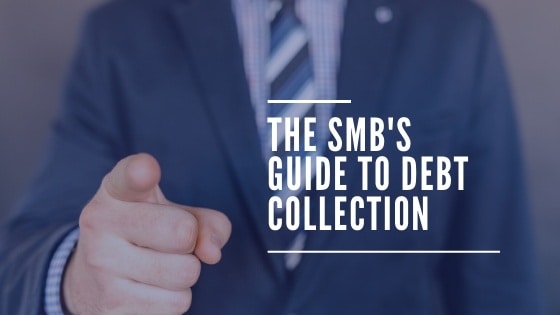 Sincerely not wasting any further time, let's straight get to it.
Clearly communicated invoices
First things first, we all know what invoices are. It is usually the first document that states a sale is made with the necessary details. Terms of trade must be clearly established in your invoices to avoid any kind of discrepancies in the future.
Each of them must communicate the due date with the charges levied if the payment is not realized within the due date. To make your invoicing procedure more efficient, you can also mention the payment options available. For instance, RTGS, or NEFT or numbers for your digital wallets.
A properly drafted invoice right from the beginning of the sale can lay a solid foundation for your debt collection in the future.
Perform credit/background check
A thorough credit check of every client you wish to onboard is of utmost importance. It can help you discover various things about the client – credit potential, financial viability, payment history, criminal records and so much more.
If you discover something, not in your best interest, you get a chance to reconsider your decision. In the process, you not only save a lot of money but also precious time. How you carry out the procedure can be purely your pick depending on the kind of information you need.
My recommendation is to have a reference check first. Find out the people they have traded with, in the past,> speak to them > seek their reviews. Don't just blindly trust these reviews, cross-check with a few more. This will give you a good indication of your potential client and its credit viability. Now if your client refuses to give you the references, that's mostly because the experience wasn't so good. In that case, you need to dig further and verify the reasons for the disagreement. Remember, performing a reference check is way easier and inexpensive than collecting a debt. If done properly, you will not have to chase payments later. If you don't have time to do this, outsource the task to a team of professionals like cedars business services.
Update your payment terms
For small business owners, the money owed can be life and blood of the business which if not realized on time can result in a temporary shutdown of the company. So, reconsidering your payment terms will save you the trouble.
A 30-day payment clause is widely used by SMBs to ensure payments without unnecessary delays. This helps you specify a clear due date, on the failure of which you can charge interest. Thus, when they eventually pay you, the client not only has to bear the original amount but also the accumulated interest.
But, don't forget to draft proper documentation. Cleary defined payment terms can not only recover your debt but also allow you to take legal action, cover costs and also charge interests.
Keep calling your customers
Small business companies usually owe small amounts of money, the major reason why it is avoided by the major lot.
If your debtors have missed their due date, you need to call them and ask them about the payment. I know it's one of the most difficult parts of running a business, but believe me, you can't afford to be shy or awkward. Unless of course, you don't want the money!
It's your hard-earned money for which you have either given service or a product. You have all the rights in the world to ask for it. You don't have to be rude all the time, a friendly reminder will suffice. For instance, when they missed the first due date, you give them a call. It is then they tell you that they will make the payment, next week, next month, or any other deadline. Wait for it. And if they again miss the new deadline you need to call them. These friendly reminders should be enough to show them that you care about your money.
If it still doesn't work, it's time to contact an attorney or debt collection agency.
Debt collection is certainly not easy for small business owners. But we still need the money, these tips will save you from the ultimate fall. If confused about the processes they follow, this article will give you a good idea about a debt collection agency like cedars business services.