If you have a car in the driveway that hasn't moved in months, you may be wondering what the best thing to do with it is. For example, is it worth keeping around or should you just get rid of it? Especially with older cars or vehicles that you've inherited, it might be difficult to separate the emotional attachment you have to the car from the rational side of your brain. Depending on the age and condition of your vehicle, you might be wondering whether or not it makes sense to junk the car or fix it. Here are five considerations to keep in mind as you make your decision.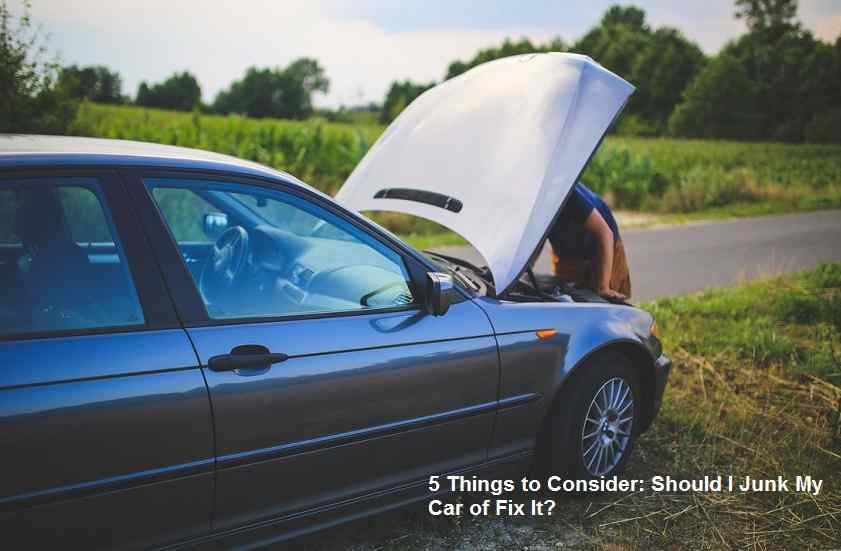 Can It Be Repaired?
If your vehicle keeps breaking down, that doesn't mean that it's totaled, but it can mean that it might be starting to cost you more money than it's worth. If the problem with your car is something like a cracked windshield, it might be worth talking to a service offering windshield repair in Orlando or wherever you live to see what the cost of fixing the problem is.
That being said, if the costs of the repairs make it more trouble than it's worth, you may not want to repair the vehicle at all. Ultimately, whether or not you choose to repair the car depends on if you're interested in continuing to drive the vehicle. In such cases, sometimes, vehicle recycling is also opted by many for modifying the car..
Does It Have Sentimental Value?
While not the most important factor to weigh, it's worth noting that some vehicles have sentimental value. Whether they were inherited from a deceased relative or have been passed down in your family for generations, cars do hold a special place in many family's hearts. That being said, you shouldn't keep a car around just for sentimental reasons, since cars have a functional purpose to get you from one place to another.
Does It Have Monetary Value?
If it's worth it to sell the vehicle, it may be best to take the car to a used car dealership instead of a junkyard. Even a couple of hundred dollars can be helpful when it comes to increasing your savings or paying down a credit card debt, so make sure that you're considering your financial situation and how selling the car could impact that. Check on Kelly Blue Book and other websites to see what the going rate is for makes and models in the condition your vehicle is to help inform your decision.
How Much Would It Cost To Junk?
Another financial consideration is how much it would cost to junk the car. If it doesn't run, there are several questions to ask a junk removal company, such as whether or not you'll need to pay them extra to haul the vehicle away because of its size. You may also want to find out how much it will cost to haul away since that will be an additional cost you incur just to get rid of the car.
Can You Afford To Keep It?
It's worth noting that if you still have an insurance policy on the vehicle in question that's another expense that you need to factor into your decision. Just because you aren't regularly driving the car doesn't mean it isn't costing you money. If you get rid of the car for a new one, it's also worth investigating how much auto insurance will cost on the new vehicle, too.
As you can see, there are a variety of factors that play a role in whether or not you decide to junk a car or not. Keep the above ideas in mind as you weigh the pros and cons of both options, and you'll be sure to make a decision that gives you peace of mind.