Health insurance is necessary for every person who has some sort of responsibilities or not. However, it is necessary that you should work on different insurance plans before choosing the one which is perfect for you. But still, there are so many people who hesitate to buy an insurance plan when traveling to international destinations. On the other hand, we never think twice while buying some insurance plan for our cars, house, and even our expensive gadgets. Above all, there is nothing more important than our own safety and good health especially when we are far away from home. Here we have a few guidelines which you can follow for opting the right and perfect travel insurance plan.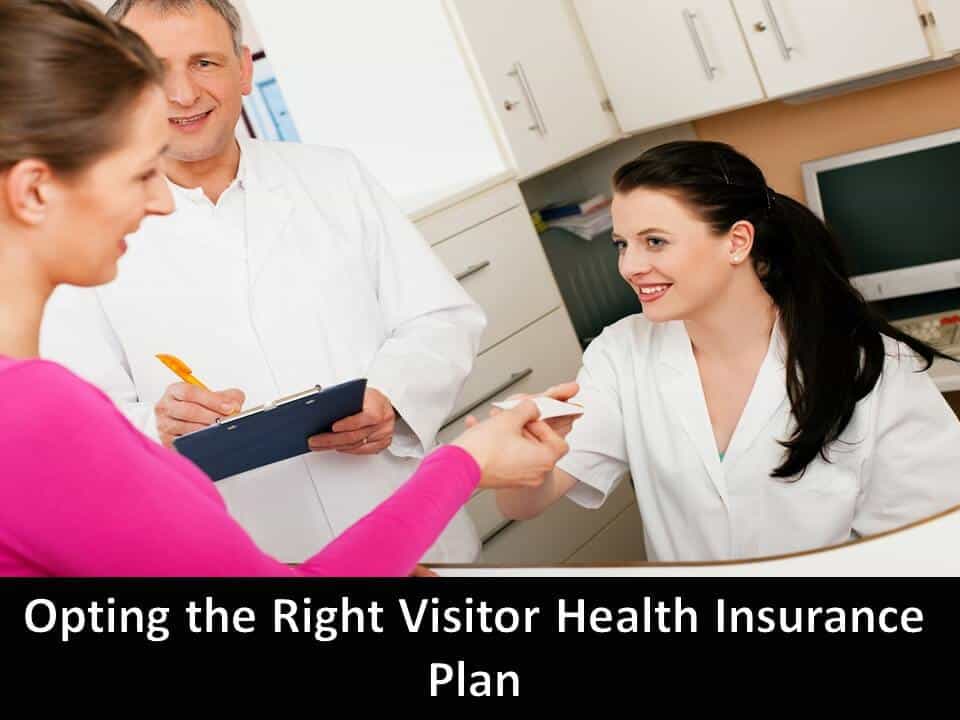 Understanding the Reasons to cancel the trip
A visitor insurance is designed to help you get coverage for any unexpected situations such as trip cancellation due to personal issues, natural calamity, terror event, injury, luggage or passport loss, etc. moreover, when you visit some country like the United States which may cost hefty money for the medical emergencies, having a back from a wisely chosen insurance plan can help you deal with medical bills quite efficiently.
Before you buy the Visitor Health Insurance
For finding the right visitor health insurance plan according to your needs, you have to be informed about the coverage options which are available depending on the plan, the insurance company and the number of deductibles. Some additional things which you should be sure of include, mode of traveling, the activities you will be doing, time of travel, with whom are you traveling, and risk aversion along with the value of luggage.
Necessary considerations
Before you proceed to invest in some insurance plan, there are some important considerations which you should have in your mind to find a perfect option. First of all, you should be sure about the extent of the policy coverage that it is valid only for medical expenses at some foreign nation or it can help you get cover for some treatment availed at home. Secondly, you should be aware of the payout process so that you stay prepared with any detailed reports of the incident along with other necessary documents. Thirdly, there should be some options which can allow you to adjust premium which is convenient for you either you want to upgrade or downgrade the plan. Also, you should inquire about the options available for upgrading the policy for any additional luggage either you get some paintings or furniture. There are some policies which are not valid for incidents that happen under the influence of a drug, so you must pay attention to all the reasons for which you may not get the cover along with exceptional cases or exclusions.
Reducing the premiums
It is very important that you should get the right value for the money which you are spending on the insurance plan. Thus, you should try to invest in a plan which can get you annual cover based on the frequency of travel. Some other things which you can do to avoid overpayment are to check your home insurance plan for any provision related to travel insurance. Also, you can approach some insurance provider directly to find the best deal. Moreover, there are different insurance plans which are designed to cover the group travels or family visits under affordable prices. Also, you can get the advantage from the credit card as some selected banks do offer travel cover.
Make sure you always do the research and comparison before investing. Hope the above guide can help you find a perfect visitor health insurance plan for your trip. Have a safe journey.