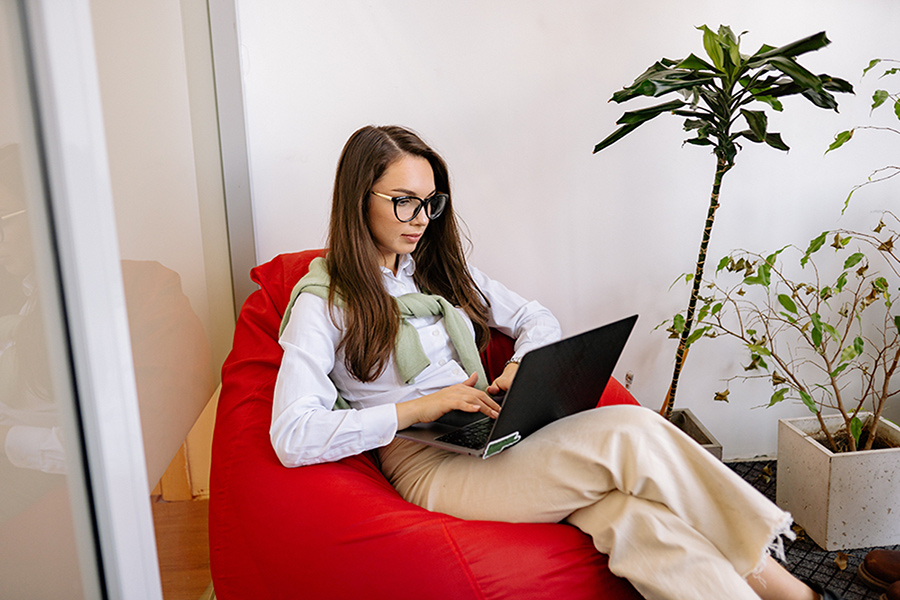 To succeed in today's business, you need proper planning, flexibility, and desirable organizational skills. It goes beyond turning on your computers or opening doors to let customers in, as it involves dealing with a heavy workload, tracking multiple projects, and understanding risks and rewards.
Whether you are a veteran with an established business or a young entrepreneur setting up your first venture, the success of your business can only be as successful as the level of productivity. A good business template can help you organize your thoughts and set your business on the right path for a better chance at success.
Templates are excellent ways to increase productivity. If you are still in doubt of whether to tap into the potential of templates, here are some reasons to help you think it through:
Create Shared Calendars
Business owners are always looking for technology that can improve productivity. Digital cloud-based templates enable everyone to access the same calendars and deadlines, ensuring that you all stay on the same page.
While computers and smartphones come with preinstalled calendars, they might not be the best option for your business. Thankfully, there is no shortage of shared calendar options. 
Calendars make it easy for your marketing team to formulate a marketing plan template, especially where complex social media rollout is needed.
You can easily manage tasks and ensure that every team member sticks to the set deadline. You can also use templates to send notifications of upcoming deadlines, and this will help avoid unnecessary delays. 
Facilitate Communications
Cloud-based templates are increasingly becoming a key pillar of business transformation. Templates provide platforms where your projects team can share work and keep each other updated. Cloud communications open up an array of communication features to enable you to share messages, chat with the team, and share comments.
Review Materials and Plans
You can easily review and plan out tasks and strategies in one place using templates. Templates also help you avoid errors by ensuring relevant teams review these tasks and strategies. 
As a team leader, you know how delays can cause a major hit to a project and the overall productivity. Templates come in handy to help mitigate such problems and ensure you run and grow your business efficiently.
Share Goals and Strategies 
Creating a common ground for shared goals and strategies at work is not easy. Shared goals inform your team where your business is going and how you plan to reach your desired destination. Achieving business success starts with finding common ground, and here is where templates come in.
Templates give you a platform as a business owner to communicate your expectations and goals to your team. They also ensure that every employee understands the meaning of their work, and this is how you create a 'we' workforce.
Give Regular Updates
Continually updating business processes gives your team a chance to be efficient and as productive as possible. For your workplace to run smoothly, hundreds of operations help streamline how work is completed. Updating these operations leads to satisfied staff, meeting company needs, and revenue growth. 
Cloud-based templates can be beneficial to you if you work with remote teams. Such templates can be accessed from any device and anywhere across the world and minimize downtime, increasing productivity. You need to keep updating templates with accurate information for you to make the best out of these platforms. You can use templates to send notifications on adjustments, deadlines, or new information about certain projects. 
Create Uniformity
You can use templates to enforce compliance with the style guide and safe time. A template for your various business processes ensures that information is disseminated from a central place and that messages are conveyed in a similar manner.
Uniformity is beneficial to your business as it increases transparency, ensures that everyone is on the same page, leads to speedy work tracking, and improves time management. Uniformity makes communication seamless and straightforward, and this is all you need to increase productivity.
You may argue that every employee has their own way of working. However, it is important to have consistency among team members for you to attain high productivity levels. Templates can easily be duplicated, and therefore you need not worry about starting all over again whenever a new project comes up.
A Growing Trend
Adopting cloud-based business templates has increased in the past decades. A recent survey indicates that about 83 percent of company workloads are now cloud-based, and this trend is on the rise. 
In fact, several companies are planning to move to cloud computing completely. Therefore, to keep your business up and running, you essentially need cloud computing technology. 
Follow – https://sggreek.com for More Updates