Many adults want to continue their education and advance their degrees. Most do not have the opportunity to do so. Once a person has bills to pay and others dependent on them, it is hard to take off of work to go back to school. Technology is making it possible for people to advance their education. There are some ways that technology is having a positive impact on higher education.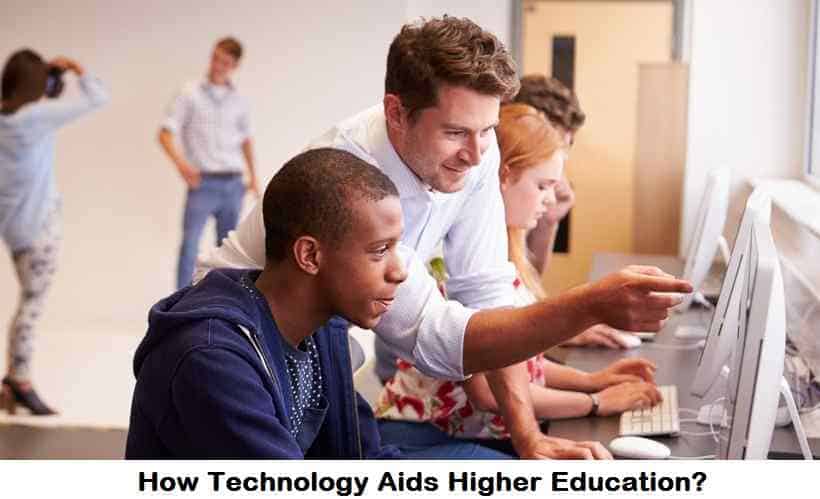 Online Education
There are many online schools offering various degrees in many different content areas. A person will not have to go into the classroom with most of these programs. They can complete their assignment and submit them online. Also makes online education a great thing is affordability, military dependents can take advantage of grants and so could others by applying online for different grants that could make school free. They can even take assessments online. This is great for the working adult. They can complete their coursework when they have a spare moment and do not have to be in a classroom at a specific time. There are also many great schools offering flexible options for working adults. This will allow the adult to take college-level courses and still meet their job and family responsibilities. Most of these schools are accredited but it is wise to make sure being signing up for the program.
Access to Information
At one time when a student was asked to do research or write a report, they had to read encyclopedias and search many books in order to find the information they needed. Now a person can find this same information online without having to leave their home. All they need to do is search the relevant key terms and they will have access to a wealth of information from their computer or another Internet-enabled device. This makes it much easier to complete research and reports. All of the information can also be referend.
Collaboration
Technology makes it easy for students to work together in a collaborative manner. They can share information over text, messaging services, and even video chats. Employers want those that are able to work well with others and this collaboration during education is good training. Technology makes it easy to communicate with others even if they are in different states. Students can even work in programs such as Google docs and work on the same document.
Additional Resources
Technology allows student access to additional resources. They can take virtual tours of museums and similar places. This will allow them to learn things up close and personal. This will allow the students to have access to interest things without having to leave their home or spend any additional money on admission. This is great to enhance education and help adults learn a lot.
Advanced Degrees
There are a number of degrees offered online. A person can work on a technical degree, Bachelor's, Masters, and even their Ph.D. This allows students at all levels to continue their education.
These are some of the benefits that technology offers to those that want to further their education. A person can complete their degree without having to give up work or other family responsibilities.