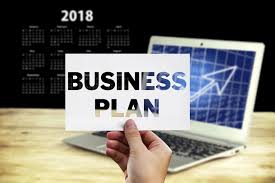 How Does Branding Give Your Company an Edge over Your Competition?:
Establishing your small or middle-sized company or business may be the most challenging thing that you have ever done as a business owner or manager. You need to do so many things to make your company stand out from the rest and this is not just a matter of having the best products or services to offer your customers, but it is also about creating a lasting impact on your market. As a consumer and a buyer you may have also succumbed to the charms of popular brands; you may prefer a brand of beer over others, or you constantly look for one particular label of shampoo. This is because these brands have left a lasting appeal to your needs and this appeal is something that you would also want to create in your customers as well.
So how do you make customers remember your brand and support your products or services? The best way to do this is to use efficient branding strategies. There are so many ways to position your brand to make the most out of your target market. You may use a blog to inform customers about your company, your products or services, and even your promotions. You may use active branding techniques like email marketing, text marketing, and telemarketing. Other branding strategies appeal highly to the customer's emotions like infomercials, surveys and using consumer ratings. There are so many ways to establish your brand online and offline, and no matter what your business is and how large or small your market is you will be able to give your brand a boost because of the following reasons:
Branding allows consumers to identify you from other companies
–Nike is not the only sneaker maker on the planet, but the legendary check mark is synonymous with its quality footwear and sporting apparel. Branding works by using images and captions to leave a lasting imprint in your customers' minds.
Branding means trust
– your customer's trust in your products and service, therefore, they can easily identify with your business and brand everywhere they go.
Branding is instant endorsement
– your customers will likely endorse you to their acquaintances, family, and friends when they trust your brand. This is the free, instant and priceless endorsement and advertisement.
Branding is using long-term strategies
– branding is the use of techniques that will get you closer to your long-term goals; this is not about using techniques that will only work today but will result in huge business and financial gains for the future.
Branding gives you an advantage
– definitely branding sets you apart from your competition and by doing so will allow you to attract more customers and improve your share of the market. This means increased revenue and an advantage over your competitors.
Branding and positioning should be done now
; there is no time to waste when your competition is busy wooing your market away. Get ahead by efficiently branding and positioning your company today.
About the Author:
Carol James is an
Essay Lab
psychology department writer and senior editor. She has MA degree in social sciences and is an excellent specialist in this field. Carol work with numerous materials on the subject and is eager to share her knowledge with our readers.