While most pet owners are well aware of the fact that the safest food to give their dog is either normal or raw dog food, it's normal to want to give them treats and snacks. Maybe they've been a really good girl/boy, perhaps you are trying to train them and need a reward, or you just like to treat them now and then; whatever the reason, snacks and treats are part of most dogs' lives. However, rather than grab for those high calories, high fat, pre-packaged options, you may want to look around your own kitchen for healthy and safe snacks.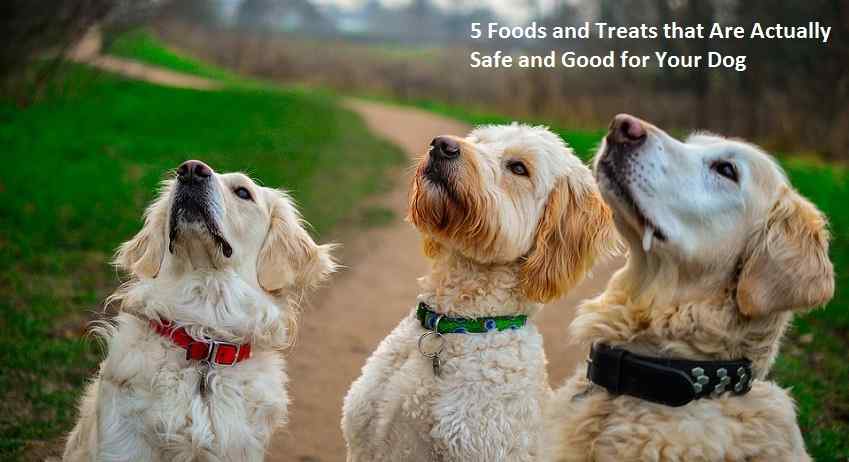 Here's a look at five foods and treats that are safe for your dog.
Chicken
Chicken is one of the most common ingredients found in dog food, and for good reason. It provides dogs with much-needed protein. Now, if you want to feed your dog chicken outside of its dog food, make sure that it is not on the bone so you avoid a choking hazard. You also want to ensure the chicken is cooked, and that it's plain so that it's easy on their digestive system.
Elk Antler
If you're looking for a safe and healthy alternative to typical dog chews then you may want to consider elk antlers. These treats are perfect for dogs who love to chew, and you want to be sure they have something safe and healthy to grab.
The Elk Antler Dog Chews from Wapiti Labs is an excellent example as these are high in such minerals as calcium, iron, phosphorus, potassium, and magnesium. The typical chew will last weeks and even months depending on how often your dog is using it. These styles of chews don't often chip or splinter and they are excellent for your dog's oral health.
Carrots
If you've ever taken the time to read the ingredient list on your dog's food, you may be surprised to see carrots on the list. Carrots are actually very safe for dogs to eat, whether they are cooked or raw. They provide a source of fiber, minerals, and vitamins. If you're going to be giving them raw carrots as a snack, just be sure to cut it up into bite-size pieces so you don't risk them choking.
Rice
If your dog has ever suffered from an upset stomach then you know how miserable they can feel. The next time this happens you can feed them plain cooked white or brown rice. Rice is extremely easy to digest so it won't upset their system further. If you're looking to add a bit more nutritional value to the rice, you can add plain cooked turkey or chicken to it.
Blueberries
The next time you find yourself enjoying a fresh batch of blueberries, you may want to toss a few into your dog's bowl. Blueberries are known for their antioxidants which work to fight a variety of diseases. Not only that, they are small so you don't have to worry about them choking, and they are very low in calories.
Safe Treat and Snack Alternatives
So, while it's not a good idea to be feeding your dog table scraps and human food, there are some foods that are considered safe and healthy snack alternatives. Just be sure to do your research or ask your vet first if you're unsure.