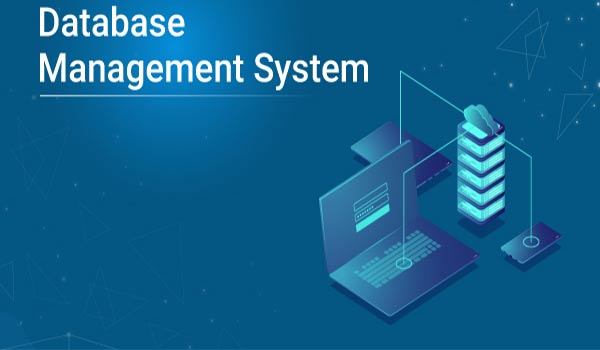 Companies around the world have grown and also experienced challenges from the constant changing of data. These companies should record accurate data, update and track them to identify any challenges facing the firm. This also allows organizations to grab any opportunities provided by this field.
Firms ensure to collect updated data for growth and empower their business. Several activities follow after data collection. They include coming up with accounting reports, calculating the estimated costs of sales, and creating the clients' invoices. The information is then transferred to the right personnel through a computerized database. Therefore, database management systems are crucial to run and manage data in various industries.
The importance of database management systems in various industries include:
Helps to Maintain Robust Relationships Between Data
Relational database management systems programs are vital in maintaining strong relationships between data. They enable data from different tables to connect. They can manage the relationship between employees or customers in different tables systematically.  This way, managers can understand what brand the clients consider and which employee makes the most sales.
Essential for Accessing Data Within the Organization
Nowadays, database management systems are relying on structured query language. This programming language is used to access, update, and eliminate data that show up on its tables. These systems also include Microsoft's SQL Server that enables external programs to access the required data. The presence of SQL queries allows this. Again, users can access data available to them quickly.
Provides a Better Way for Brand Managers to Search Data
This relational database management system helps brand managers to know more about their brand. They can maintain and create their data and become more successful over the years. Again, the availability of several tables in this system enables brand managers to search the entire system for any information they need. Customers can also search and get more information regarding the brand's features, such as color and price. Users can find information more quickly because it's stored in a particular sequence.
Allows Better Updates
A robust database management system enables the brand manager to store more recent information, update the data they already have, and delete unwanted details. This allows their product to sales to improve significantly. Brand managers can keep up with the competition by ensuring that their products are always on-trend.
Types of Database
Database available in the industry today include:
Relational Database Management Systems
They are one of the most common databases in the industry because of the ease of operation. The data is stored in tables and can connect despite been in different tables. Though they are less efficient than other systems, their high performance and memory are a tremendous advantage for brand managers. In this system, data is operated through the use of Structured Query Language (SQL). Other systems that use relational database management include PostgreSQL, Oracle, MySQL, IBM, and Ms SQLServer.
Hierarchical Database Management Systems
These systems work in a format similar to a parent-child tree. They are essential and store information with items that define attributes, features amongst others. They can store data in the form of a verse or a chapter. On the other hand, they can store information in other formats such as recipes and songs. However, they are not the best to operate in today's world. A common type is the XML document.
Flat File-Based Management Systems
They are also known as flat models. These database management systems one of the simplest to use in the industry today. The advantage of these systems is that they have binary formats and formats that human beings can understand. They rely on specific assumptions, and business managers can use them to hold software configuration. One of the main types of this database is the comma spared values (CSV).
Object-Oriented Database Management Systems
The structures in these models are extensive. They rely on data and are treated independently from their concerning objects. Information stored in these systems can easily be retrieved. Because data and other attributes function independently, the data is retrieved by working with object-oriented or object-oriented related to programming languages.
Network Database Management Systems
They work as hierarchical database management systems, but these systems have multiple parents. These network models use SQL for the operation of data. They were common in the 1960s and 1970s because they were flexible. However, they are rarely used in industries today. This is due to the complexity of searching for the needed information.
How to Select the Right Database Management System
Below are the primary factors that can help brand managers to choose the best database management system and remain competitive.
Security
Every industry has sensitive data that requires it to remain private. If this information leaks, it can negatively impact the company. Database management systems provide security, and brand managers have peace of mind when running their operations.
Usability is a Critical Factor
Employees should be able to use a system easily for the company to remain functional. If the database management system is complicated, the running of the business is affected. Thus, the system should be user-friendly to the brand managers and employees.
Functionality of the System
Brand managers should choose a database management system that meets the company's goals and objectives. It should have models and functionalities such as automation, extraction, and filtration of data, visualization tools, and forecasting strategies. The better the functionality of a system, the easier the brand managers can invest.
The system Should Have Support Service and Development Plans
Support services are vital for any company. The database management system should offer support services whenever needed, considering the brand. The company's brand should always be on the trend and have access to the latest technology.
Visualization and Reporting of Data
Industries can't use raw data. Hence, database management systems visualize and report data strategically. Thus, brand managers can understand data and come up with strategies essential for strengthening their brand.
Industries should ensure to adopt automation database software for efficiency. This way, they can meet the high demands of their brands and increase their sales. Again, using the right database management system enables the industries to run their operations smoothly.