Homework is a mandatory and crucial part of any learning process. Unfortunately, it is one of the most taxing elements of being in school. It takes away your time to enjoy your college experience and will stop you from joining friends and family in fun activities.
There are moments when you will not feel like completing your homework. This may result in procrastination and a last minute rush to complete the work. A motivated student will also perform better in class. Here are tips on how to remain motivated when working on your homework.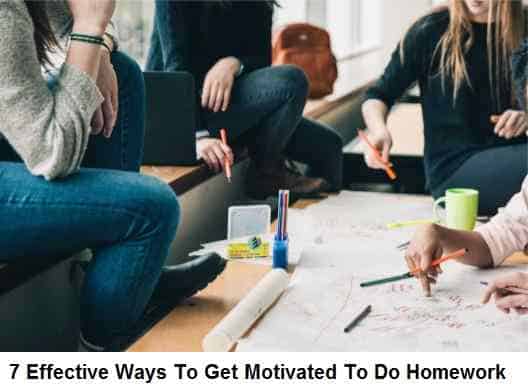 Commit To Your School Work
A student should avoid any second thoughts about school work. He or she must consider homework as an important aspect of success in college and career. It should take first priority and be approached with all the seriousness it deserves. Set a time for school work and take the work seriously so that it is completed on time.
Failure to complete your homework will come with hefty consequences. You miss deadlines and are penalized by your professor. It causes you to drag behind in your academic work. Avoid such inconvenience and troubles by putting all effort into your school work.
Set Goals
Create clear goals with the assignment in mind. Once the homework has been issued, update your diary so that it reflects the amount of work you need to complete and the deadlines you are chasing. You avoid idle time yet your work is incomplete. You also avoid missing deadlines because some assignment escaped your attention. Give priority to urgent assignments and tick every goal that you hit.
Reward Yourself For Good Work
Create a reward system that allows you to celebrate the milestones you have achieved. It could involve watching a movie, taking a walk or even checking your social media. The body and mind will be motivated because you are hitting the targets and at the same time enjoying life on the side.
Learn To Relax
A relaxed body and mind will approach homework with enthusiasm and positivity. Appreciate the time you spend watching television or playing games. You may even sleep or visit a friend. Relaxing helps you to renew your energy. By the time you return to the work, new ideas will have cropped up. A relaxed mind will produce captivating ideas for your homework.
Collect All The Materials And Resources Required
Gather the materials you need for your homework to avoid leaving your station once you sit down to complete an assignment. Leaving the desk slows you down and will cut your train of thoughts. It is a temptation to check the phone or watch television. By gathering all the materials you need, you will reduce the time taken to complete your work and, therefore, be motivated to work on the assignments.
Hire An Assistant
Hire someone to do homework, an assistant to help you with the difficult topics or subjects. The assistant should be a professional who understands the subject and can assist you to improve on performance. If a topic is understandable, you will find any assignment on the topic easy to complete. It is enough motivation to work on the subject.
Create A Good Work Station
Your study area will either motivate you or demoralize you when working on your assignment. Prepare a comfortable desk where you can sit at any time and work on your homework. The desk should be well lit and soft so that you can sit for long hours without fatigue.
Motivation helps you to produce better results with your assignments. In case you need assistance, ensure that you hire a professional who will make it easier to complete the assignment. When all tricks fail, remember the consequences of failing in school or missing deadlines and you will put more effort.