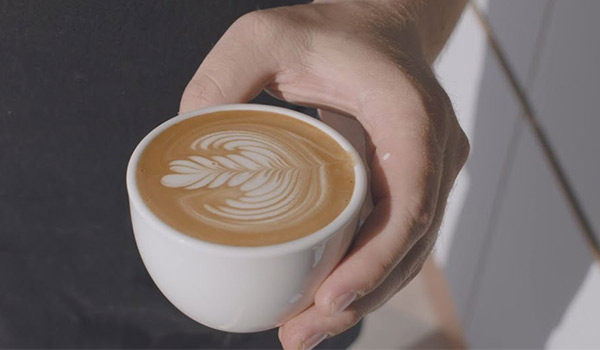 Who says coffee isn't art?
Anyone who indulges in regular latte habits knows that the right combination of flavors and designs can be a beautiful thing. In fact, it's such a big deal that there's an entire industry devoted to professional latte art.
Maybe your goal is to create pleasurable masterpieces that make you happy when you drink. Or you want to boost your social media followers as a legitimate coffee connoisseur. Whatever the reason, you're ready to improve your latte art skills.
These seven tips are easy to follow and will quickly turn your side hobby into a flourishing gig. You might even design something worthy of professional latte art accolades!
1. Use the Right Milk
We're not talking about choosing between soy, almond, or regular milk. The truth is that it doesn't matter what kind you use if you don't have it steamed right.
To get the perfect silky, smooth liquid, start by putting your wand in the right position. The key is to create a spin large enough to get rid of any air bubbles hanging around. The best way to do that is to start it in the center of the milk.
Once you start it spinning, listen for a sound that tells you it's suctioning the air. If you don't hear that, move your pitcher slightly lower until it's obvious. This sound tells you you have the right amount of air to make a foamy design.
Keep your milk over 50 degrees and under 70 degrees. That's the sweet spot for the best latte art.
2. Start With the Base
Pros know "it's all about the base," but a lot of new latte artists forget that what they use to contrast the milk matters, too.
You could design the most incredible zebra, but if it blends into the crema, it's not going to be impactful. Make sure you have a clean, dark brown base as your canvas.
Professionals often use a specific pouring height and direction to get the perfect contrast. They'll pour the base from 5 cm away, using a spiral motion as they pour.
The more you fill the cup, the more surface tension you have. If you're making small patterns, that's a good thing. But if you want big art, start your swirl right away. That way, the pattern will spread, and the surface tension won't limit it.
3. Handle With Care
The entire process of creating latte art depends on how you and the liquid move. Don't hold the cup as you start your design, even though you may have seen the pros do this. A stable surface gives you more control.
Then, as you're moving the pitcher to give you your art, how fast and slow you go determines the result. This is going to take a lot of practice. Some striations require slow and steady, while others need a fast, controlled pour.
4. Use the Right-Sized Pitcher
Novice latte artists think they need to fill the pitcher with milk and keep practicing until they get it right. But how much milk you have changes the velocity of the flow as you pour.
There are different-sized pitchers for the beverage you're making. For instance, a 12-ounce pitcher is recommended for small drinks like cappuccinos or macchiatos. Larger drinks need a 16-ounce pitcher.
Ultimately, you should have just enough milk that you run out of it as the design is completed. Remember that milk expands with air, so leave enough room to steam it.
5. Aim For the Center
The center is the starting point for making your milk smooth, and it's where you need to begin your art, too. As you pour into the center of the liquid canvas, the first impact will push the design into the crema.
This then begins to shift the milk to the edge of the cup in a way you can control. If you start pouring closer to the sides, it hits the edge of the cup too fast. This breaks the surface tension and messes up the perfect crema background.
6. Plan Ahead
Have your design in mind before you start the process. Random latte art rarely works well since you need to know the size of the design to choose how much milk you need. The milk has to then be stirred right and at the correct temperature.
Without a plan, you may end up with an abstract design that looks pretty cool, or you could have wasted a shot at a beautiful latte artwork.
7. Watch Videos
Do you have a latte artist that you highly respect? Watch how they prepare their milk and the crema canvas. Analyze their motions and the way they pour the milk into the liquid. If you can, video them so you can try to copy their movements at home.
Still not getting the perfect design? Take a video of yourself. No one else has to see it. But doing this lets you evaluate your movements critically. You might catch any angles that are off or other mistakes you don't realize you're making.
Conclusion
Ready to turn your latte art interest into a full-blown passion? You don't need fancy equipment or professional training. These seven simple tips will move you from hobbyist to connoisseur fast!
Follow – https://sggreek.com for More Updates