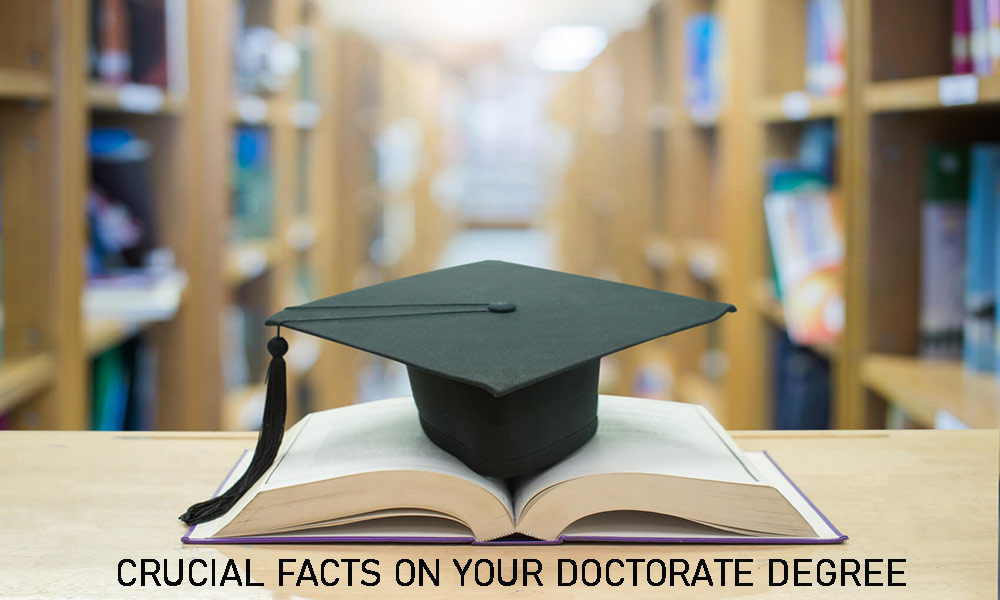 Have you been toying with the thought of going back to school to pursue your doctorate? Whether you're interested in studying engineering, data science, fine arts, English, history, or another subject, there are several crucial facts you need to understand before opting to pursue a doctoral degree. Even if you've enrolled in other graduate programs in the past, doctoral programs typically involve significant dedication and in-depth research over a long period of time. Before you research and apply for your desired doctoral programs, make sure you know and understand these four key facts.
Your Reasons for Pursuing the Degree Can Impact Your Motivation
Before you decide you want a doctorate, take a moment to consider your reasons for pursuing the degree. Perhaps surprisingly, your motivations for getting a doctorate can impact your likelihood of sticking with the program and completing the degree. Common motivations may include:
A general interest in the field

A desire to attend a particular university or work with a certain professor

A passion for a specific research question or subfield

A desire to put a doctorate on your résumé

A hope to further your career and open up doors to new job opportunities

An interest in expanding qualifications to gain a salary increase
Research Potential Job Options and Career Paths Before Entering the Program
Another factor to consider before entering a doctoral program is what sort of doors the degree could open for you. Your potential job options post-graduation could vary depending on whether you choose to study:
The humanities

The social sciences

The hard sciences

Mathematics and engineering

Agriculture, farming, and animal husbandry

The arts and other creative fields
Spend some time exploring career options and common job titles for PhDs in your field to help with your cost-benefit analysis. Look up factors such as:
The number of job openings in your intended field

The general geographical location of jobs in the field

The average salary range for your intended career path

The types of qualifications you'll need in addition to a Ph.D.
Gather Information About the Program and the University Early On
In some cases, even if you love a given subject, the program or university might not be the best fit for you. Make sure you look into:
The size and culture of the university at large and the program in particular

The interests and research topics of other students and professors in the program

The presence of different research groups and interest groups within the program
Understand the Typical Everyday Schedule of a Ph.D. Student
Lastly, the everyday schedule of a PhD student can look very different from a typical nine-to-five job. Make sure you're comfortable with:
Working independently and with little guidance

Working odd hours

Setting your own everyday schedule

Having to set work-life boundaries
Whatever field or specialty you may be interested in, it's important to understand the basics of how doctoral programs operate and the pros and cons they may entail before signing up for one. Pursuing a doctorate is generally a significant commitment of your time and resources, so getting informed first can help you ensure you remain motivated and eventually complete the degree.
Follow – https://sggreek.com for More Updates