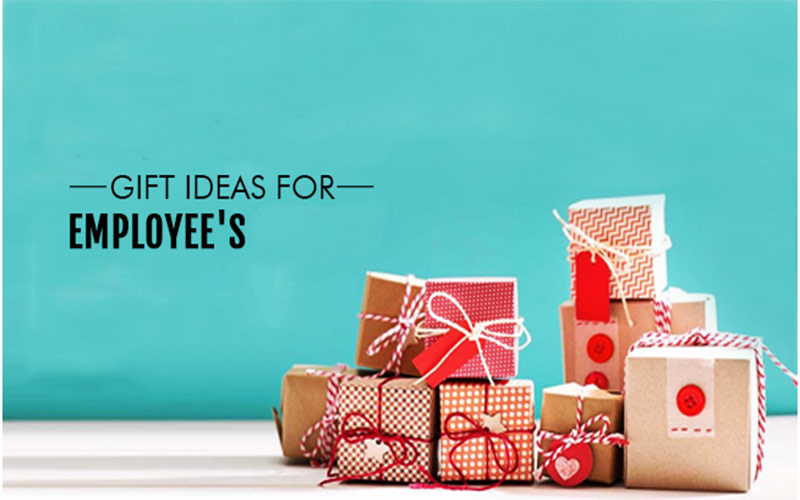 Your most valuable asset, your employees, are currently lacking warmth and personal interaction as a result of this virus outbreak virtual working – as well as salary alone isn't enough to compensate for it.
A magic wand that would joyfully humanize the interaction in the business ecosystem, which is desperately needed in the current times. 
In India, corporate gifting is rising at a rate of more than 200% every year. Corporate gifts are the only and much-touted silver bullet because they have the inherent ability to bring the most organic smile to the faces, and thus become etched permanently in the psyche of the recipient.
It eventually helps in building stronger relationships, strengthens company culture, and motivates the employees. 
However, it's important to establish a target budget for your corporate gifting expenditures before diving headfirst into gifting options. A well-defined corporate gifting budget is held by 67% of corporate companies. Having a defined budget can help you focus your present-giving efforts and narrow down realistic gift options.
Around 60% of people desire to acquire corporate gifts created in India. Wondering what could be a unique corporate gifts idea for your employees/ clients/ partners?
Here you go with Bulk Corporate Gift Ideas hand-picked to make your gift-giving easier. 
Deliver a Goodie Bag 
It's a great idea to send a bag full of happiness. When it comes to business gifts, 73% of people say that uniqueness and packaging are quite important. Opening a corporate gift box is unrivalled of excitement, and they're ideal when they are full of useful products like a corporate stationery set consisting of a diary, name engraved pen, note pad, etc. A goodie bag can be completely customized, which will make your employee feel loved and cared for. 
Accessories combo 
Who doesn't like options especially when it comes to daily accessories like wallets, belts, laptop sleeves, etc. The wallet is a daily necessity and it can be boring to carry the same one every day. It's not just about the style, but also about how it is made. The Tumi Wallet in Black will definitely make your day a little more exciting with its shiny leather construction and multiple pockets for cards. Hence this can also be part of your branded corporate gift ideas. The same can be applicable to laptop sleeves as well.
Customized Gift 
A gift customized for each one, sounds like a perfect way to make them feel special. It could simply consist of a T-shirt with their name and a value about him which you as a company appreciate, a pen with his name engraved which comes with a stand which he can flaunt it on his desk. His picture was framed while receiving the best employee award. These simple acts can definitely encourage them to work hard for your company. 
A Surprise Award
A surprise certificate for the employee's dedication or appreciation of his skills and knowledge could really mean a lot to an employee. Make an Employee Day – Employee days are often overlooked because every business is too busy with their own work to set aside time for celebrating their employee's day. But, it doesn't have to be a big production or event. A small gesture from your organization or business can go a long way. A small "thank you" in a form of a certificate or a medal for your team is always appreciated.
Gift a travel kit for Office or outdoor 
Think of the most used products to be combined in the hamper or you can simply gift them separately. For example, steel water bottles, drinkware, backpacks, caps, etc. These can be used efficiently while traveling to work or outside, reminding them of the company that values their service the most. Pack it in an aesthetically appealing manner to give a great first impression.
Creative gifts
If you want to be really creative, think of a way that your employee could even use the gift during work hours! Here are some examples: – A picture frame with your company logo on it that would go in their office cubicle or desk, A pen/pencil set in various colors/sizes for brainstorming ideas, stick-on notes, etc. You can certainly select from the wide range available on our website, which we assure matches your expectations. 
Conclusion
In India, the epidemic has altered the corporate giving landscape. Organizations have evolved from generic presents to thoughtfully delivering even better and more meaningful corporate gifts that genuinely bring value to the recipients' lives.
Many of these presents are focused on ethical or customized functional things that may be utilized on a regular basis rather than being exhibited in a corner. Corporate gifting is not just a good business practice, but it also develops strong bonds between both the recipient and the company, and it's a terrific way to express gratitude for both clients and workers.
Put on your Santa hat, make your gifting list, and get started gifting now that you have a better understanding of what corporate gifting is and can get started!
Follow – https://sggreek.com for More Updates