Technology continues to revolutionize the banking services. The advent of modern internet and computer technology has reinvented the traditional banking industry. New methods of banking activities are being introduced day after day. Sophisticated software and systems have drastically revamped the banking sector. Gone are the days when visiting your bank, standing in long queues was a common phenomenon to deposit money. Times have changed and there is a significant drop in bank visits. One of the most revolutionary technologies that have changed all of this and more, is Core Banking. Over the decades, most of the banks have adopted the Core banking system and changes the way they operate. Let's learn more about this remarkable technology and advantages of core banking solutions as experienced by banks and their customers.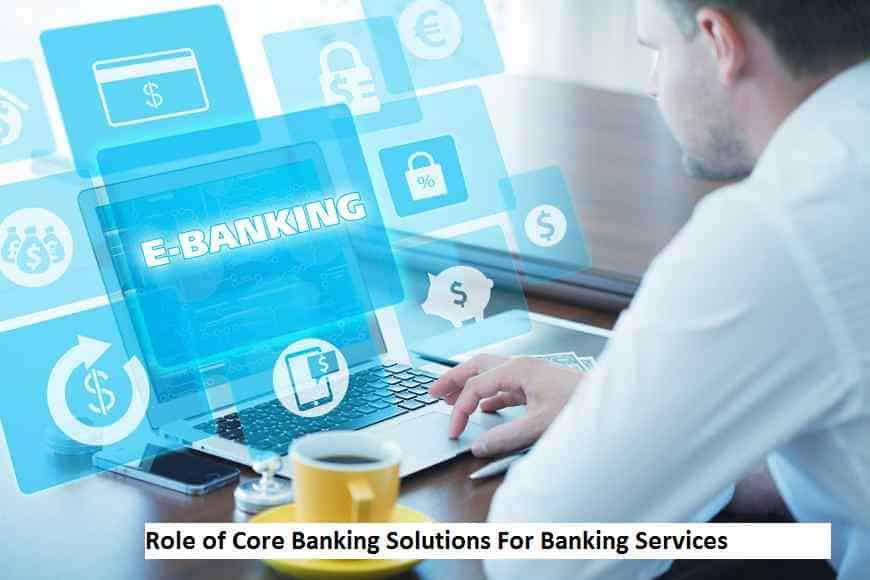 What is Core Banking?
In today's time, the core banking system has become a prominent part of banks. It is vital to the day-to-day functioning of banks all over. It is a significant part of banking technology that aims to simplify complex banking methods and operations and provide the customers with the best services.
Core banking is a centralized account-management system established by a network of bank branches. This system allows customers to conduct banking activities irrespective without having to visit the bank branch. CORE is an acronym for Centralized Online Real-time Exchange. This is often related to retail and commercial banking customers. Nevertheless, the increasing number the rise in corporate clients has encourages banks to incorporate the solutions for corporate banking as well.
Core banking solutions allow customers to access several banking services at ease. Following are some of the many features of banking services provided through core banking software.
Customer on-boarding
Account management
Deposits and withdrawals
Loan interest calculation
Loan management
Customer relationship management
Payment processes including checks, NEFT, RTGS
Customizing customer products and services
Establishing criteria and regulatory policies for maintaining the minimum balance, interest rates, etc.
The prime objective of adopting this technology is to improve the customer experience. In the fast-evolving world of technology, banks are forced to adopt the change and create a difference. With the rising number of Fintechs, they are presented with a competition to stay relevant in the market. What's at stake is the large customer base. Therefore, they are making every effort to improve customer service and bring the best to the account holders.
The new system has allowed them to automate several processes including transaction recording, ledger system, and more. Improving the performance of the banks and enhancing the revenue system is another prominent objective of the new technology.
Another reason why Core Banking has become an integral part of banking technology is its ability to make informed decisions. It makes it easy to assimilate a large amount of data easily. With facts and figures right in place, the bankers and customers can make the best choices driven by reasoned order. For all the bank branches, the data is available in the centralized data center. Furthermore, this allows the scope of customization when it comes to goods and services.
Advantages of Core Banking Solutions
Majority of banks are using core banking solutions simply because the benefits it has to offer. Nevertheless, the customers are enjoying the modernized ways of banking, too.
Banks have benefited immensely from it in terms of performance, improved efficiency. It provides great support and fastened up several processes. It has eliminated the need for performing repetitive tasks manually. Taking care of data-intensive jobs and redundant jobs, technology allows the employees to focus on their core duties. Consequently, it has improved employee efficiency and productivity.
CBS has reduced operation cost for the management by reducing branch manpower. Today, banks are offering services at cheaper fees and better interest rate. Meanwhile, additional manpower is now free to perform marketing, recovery, and other banking activities. The internal staff gets more competent.
Now, customers can bank anywhere, anytime. From conventional banking, it has transformed into convenience banking. Customers can access their accounts and perform simple banking activities. Interacting with their banks is a lot easier than before. It is available 24/7 and constantly improving. Customers do need to visit their bank branch every time they need to bank. They can do it in a few clicks and in a few seconds. Core banking is convenient, time-efficient, and cost-efficient.
Core banking reduces the chances of error and inaccuracy. With automated processes, it limits human intervention and lowering the risk of human error. This makes the processes, information, and analytics more efficient and effective. With real-time banking facilities and transaction processing, preventing frauds and suspicious behavior have become a lot easier.
The banking ecosystem is constantly evolving. It requires improvements and better solutions. CBS has been transformational for the banking sphere. It has made banking smarter and simplified for customers around the globe. Now, all the banks are competing with each other to provide the best banking service and this has worked well for the customers.
Reduce labor costs, automated systems, and faster processing, allows the bank to dedicate their efforts and expenses in improving banking services and provide personalized solutions. With immediate access to data analytics, it is easier to convert the data in the back-end systems into actionable insights faster. With all the information going in one centralized data center, banking has become transparent and accessible.
Since core banking was one of the first additions to banking technology, it has definitely come a long way. It was introduced 30 years ago when banks first started to explore this technology. Three decades after, this system continues to thrive. With other emerging trends, we can expect some changes in the banking sector along with 100% implementation of Core banking system in all the banks in India.