A property manager is an interface between a property owner and a tenant. There are times when the property managers go out of their way to help a tenant so that there are no issues with the rent flow. It could be either in the form of a loan to the tenant to tide over a temporary financial crunch or paying for repairs which ideally is the responsibility of the tenant.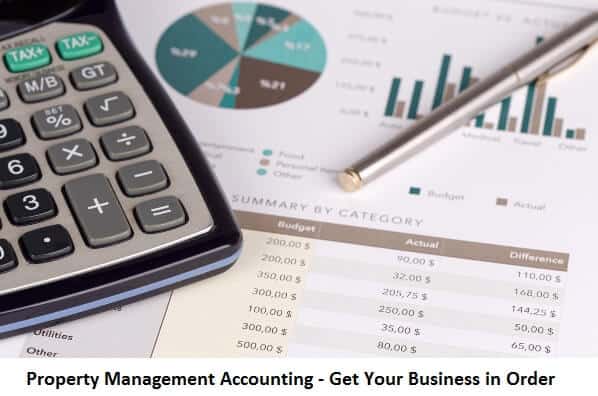 While this could be a good public relations strategy to retain tenants, unfortunately, however, it is actually a disaster from a business point of view. For any business, including that of property management, it is the bottom-line that matters.
The first thing we need to do, therefore, is getting the property management accounting straight.
What Are the Basics of Property Management Accounting?
When it comes to real estate outsourced bookkeeping services, there are certain rules which are specific to the industry and hence need to be followed when maintaining a book of accounts.
Adherence to rules 
The property management accounting industry is governed by rules laid down by the local real estate commission or state agency. When it comes to property accounting, the norms for real estate accounting should form the best practices for maintaining records.
Compliance
One of the most important aspects of property management accounting is bank reconciliation. As a matter of fact, a bank reconciliation on a monthly basis is the first step towards compliance when it comes to an audit. For this reason, it is important that property managers reconcile their company's bank account as well. Bank reconciliations help weed out banking errors, missing entries, duplicate entries, or any typographical errors. Proper bookkeeping begins with a bank reconciliation statement.
Minimize dues
As far as payment of rent is concerned, there will be a due date specified in the rental contract. Failure to honor this commitment by the tenants should result in a penalty.
If the property manager can't do this, then they will be wasting precious hours chasing tenants for overdue rent.
Property managers pay repair bills and management fees on behalf of the client. If they collect the rent on time, they can collect their management fees on time to stay profitable. They need to set up a calendar reminder for this.
Track expenses
There are certain overheads which are fixed, so it is important to ensure that the income flow is regular so that the expenses can be met out of the income.
The components of property management income like management fees, late fees, or a percentage of property management services arrive slowly and expenses should be planned accordingly.
A monthly review of your income statement should reveal a profit and this can happen only when expenses are factored in.
Classifying cash flow
Property managers need to understand the difference between a recurring expense and a refund or a capital expenditure. Refund of a security deposit is not an expense, but rather it is the repayment of a liability.
When a major expenditure is incurred like a piece of furniture, computer equipment, or a vehicle, it will fall under the capital expenditure category as a fixed asset.
As small businesses mostly follow cash-based accounting, the income statement and cash flow normally tally. As long as income and expenditures are planned, cash flow will be positive.
If the accrual basis of accounting is used, there will be a discrepancy between the cash flow and income statement.
Online payment
The best way to simplify property management accounting is to go digital. It becomes easier for property managers to keep a tab on rental payments when they pay through an online portal. Apart from making online payments, tenants can also send maintenance requests or communicate any other important issue. Using an online portal will also make it easier for property managers to send reminders to tenants to pay their lease on time.
Stay Profitable With Property Management Accounting
Property managers can stay in the black by streamlining their business through property management accounting. They need to ensure that income and expenditure are properly planned. They also need to know when and where to draw the line when it comes to extending assistance to tenants.