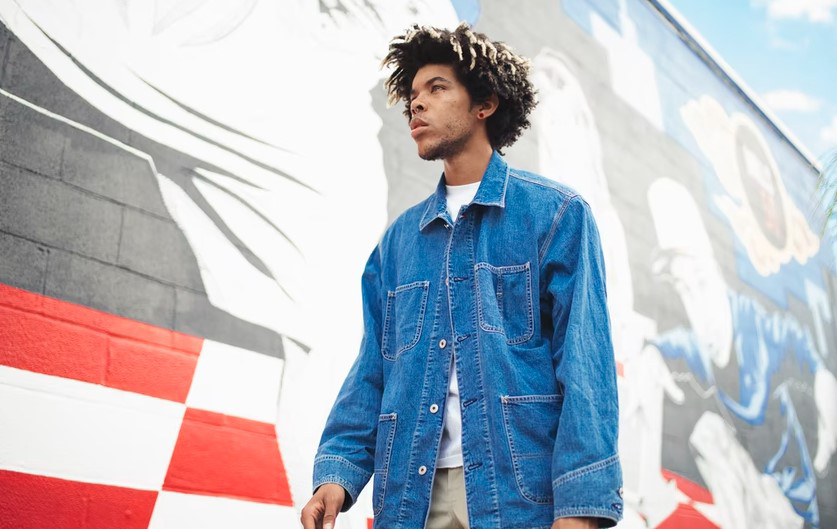 Fall is the perfect weather to get dressed in cozy and cool wear. Prepare for the chilly temperatures and look ahead, and you'll be rewarded with second glances on the street and warm looks wherever you go. Grabbing a jacket that fits your style and personality will turn it from a necessity to a piece of clothing that you'll wear proudly. The best jackets are ones you will want to wear until they're practically unusable – make one purchase that you love, and never look back on it again.
But where could you even find such magnificent jackets, and how much is it going to cost you? Find out in this article! Here we've selected a list of the top 3 best jackets to equip yourself with for the chilly weather. Take your pumpkin spice latte, carve some pumpkins, and stay cozy doing so with our special choice of fall-appropriate jackets to enjoy wearing. Let's get into it.
Taking the edge off
Fall, especially in its later stages can undergo an incredible, breathtaking series of changes and views to explore. Hiking, canoeing, and any other opportunity to be outdoors and see the natural cycles coming to their latter apex is a favorite activity of many. However, the cool air might cause you second thoughts – no more. 
Enjoy your favorite activities, be out, while dressing your best. The Supreme denim jacket combines the best things you can get – from a fundamentally appealing style of denim to the unique patterns of the legendary collaboration, there's nothing more you can want. 
For fans of denim, Supreme has collaborated with Loui Vuitton to create the ultimate winter wear – this jacket is lined with fur at the top, covered in the immediately recognizable logos of LV and big Supreme text. In short – it's everything you could want from such a pronounced fashion statement, making it the perfect addition to your wardrobe at the start of the colder seasons.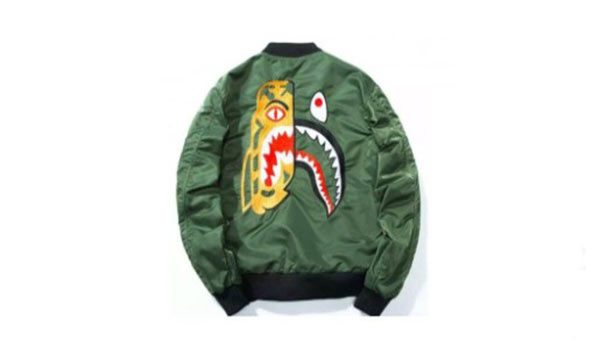 Creativity abounds
When looking for something to wear during the colder seasons, there are a couple of key choices to make: color, style, and, of course, temperature. For warmer fall weather, there is a tried-and-true solution to temperature troubles, where a jacket is necessary, but an overly warm one will only serve to stifle you. The elegant solution, in this case, is a bomber jacket.
Having been all the rage in past years, they've risen in prominence once more thanks to legendary brands such as Bape, creating unbelievable designs and amazing fashion pieces.
Stay warm, stay stylish and wear one of Bape's bomber jackets to truly feel what this fall is all about. Now that everyone is coming out more, what better way to celebrate it than by letting your imagination and fun persona run wild. Take to the clubs, or stroll at night with your friends across the street, and you're certain to have the time of your life in this jacket.
Perfect for keeping mobile, while staying casual and easy to wear – in one word, the perfect jacket for a fun time. Add the right people and scene to the mix, and you've got the memories you'll cherish until the end of your life. Enjoy beauty in all its forms, and embody the things you love most by wearing out your fashion tastes and expressing yourself courageously.
Bape's inventive designs are just the thing to help keep people on their toes and push boundaries, without stepping on any toes. The shark mask, colorful camo prints, and other off-beat designs are just some of the things you can be looking for. Blvcks' choice will make sure you'll get precisely what you're looking for, whether you already know what that is or not.
Classy denim
For a more thorough entry into the world of denim, Vlone is the way to go. Where Supreme's option is one of splendor, excess, and obvious likability – Vlone offers an entire gamut of things to choose from that you're certain to love. That's why a Vlone jacket could be the perfect addition to your wardrobe.
Flat colors, minimalist designs, and conservative, retro-reminiscent portrayals of times past – if these are the things you're interested in, this will be right up your alley. When looking for a cool denim jacket, that mixes light, casual style, with the excellent vision behind it and refined dashes of color – this should be your first choice.
Knowing Vlone, it's possible to find something for everyone. With a solid black base, the print and specific style are different for each jacket but generally represent a cohesive whole. Perfect if you've already got an outfit in mind and are looking for the ideal thing to complete it.
Alternatively, prepare for the chilly weather by grabbing one of its rain-proof options – the solid color choice you're going to love from the moment your eyes will set on it. Simple yet elegant, this choice brings a lot to the table in terms of practicality, as well as style, and won't leave you wanting for more. 
High-quality denim brands are hard to find, so choose Vlone while we've still got it in stock!
Blvcks will support your fashion choices, no matter how specific or obscure. We're looking to bring the high fashion elements, directly to your door, in less than 30 days. Our replica store is among the best in putting you in contact with high-quality clothes sporting designs that have shaken the fashion world and left everyone craving for more. Blvcks is here to help you make a financially simple, and stylistically correct decision that will make you look the best among your social circle.
Wear your favorite clothes, with immense pride, without running your bank account dry or looking constantly over the price tag. The day is yours to seize – we merely help you do so. Look for the best hits in fashion on our website, and purchase within just a few clicks. Wearing your dream style this fall is that easy.
Follow – https://sggreek.com for More Updates