After the wedding, nothing is best then a honeymoon in an exotic place, and if the site provides you a bunch of adventures, then this spice up the holiday. Honeymoon is the best part of every couple, so they plan it. Also, many save up so they could make their honeymoon real memorable. There is a number of popular destinations where you can go for a honeymoon around the world. Hence you will enjoy some of the things associated with the place. Bali is a place bestowed with natural beauty and jazzed up with local culture, art, music, and dances. Bali is a famous honeymoon place in Asia, the same as Paris in Europe. It is romantic and beautiful in its way; you can enjoy multiple activities during your stay in Bali.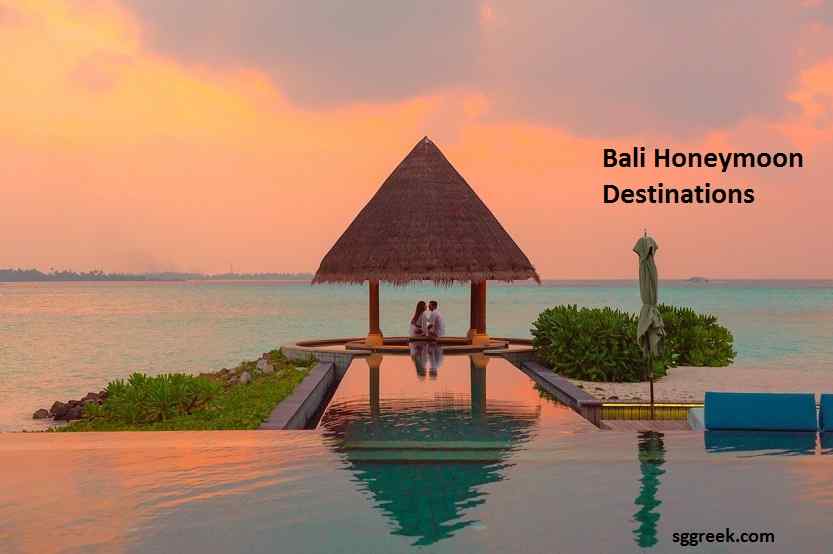 Diversity in beauty
Bali is a heavenly beautiful province in Indonesia, which is located two miles East of java. The island is covered with coral reefs provide it a magical aquatic panorama and world-famous surfing and diving locations. Black and white sand beaches surround its coastlines, some beaches have white sand, some have black, but there are also some unique places where you will witness white and black sand together. The land is full of beautiful natural sceneries with mountains, green rice terraces, Volcanic hills, rugged hills. Bali is also rich with archeological locations that have a lot from history. The culture of this place is also something to take an interest in as its religions influence it. This leads many visitors calling it heaven on earth and the best romantic place for a honeymoon. So if you have plans to spend your honeymoon abroad, Bali is a location you should not miss. There are many advantages.
Bali honeymoon Benefits 
For example, unlike holidays in Paris, Venice, Bahamas, Bali is a calm place with fewer crowds. This will allow you to explore and enjoy the area to the fullest. Also, you can enjoy your privacy during your visit to many beautiful sites on the island. Furthermore, you can book your honeymoon package from professionals. The Seven and have an arranged tailor-made honeymoon. By getting professionals assistance, you can save yourself from the hassle of arrangements. Like accommodation checking sites to visit, transport you can leave this on experts and can enjoy your arranged honeymoon in Bali. It is a place rich with natural beauty yet equipped with modern world-class facilities. So you can enjoy nature while living in comfort, the views of the jungle, beaches, sound of the wind, waves touching the shore, the music of exotic birds. No one can deny the enchanting magnificence of this peaceful place. Luxurious hotels, seaside view hotels, hotels, and cottages surrounded by hills and mountains. It is an escape from the noisy and annoying life. The peace and tranquility are the specialties of this place. The place is also secure for foreigners as the crime rate in this place is very low. The Bali honeymoon packages are affordable so that you can select the holiday package according to your choice.