I believe that education is the powerful weapon through which you can win the world and do others to follow the rule and regulations of our society. When we are living in a society we usually give respect to those who are well qualified and well educated. If one person is well educated and scholar, we give importance to their word and to their opinion. If he is the normal person an average person we don't value his words and we just ignore such persons. It's the reality of our society. So to gain importance and respect we have to be educated. We can see mostly educated persons are living a luxurious life and they live a standard life. So we never avoid education and have to do well in our academicals life. This thought mainly we get from our parents because they know the importance of education if they are giving much importance to our education naturally we won't give importance. But as they are experienced and know the world being they force and ask us to study well and they try to give the best education for us because it's the basic foundation for our life.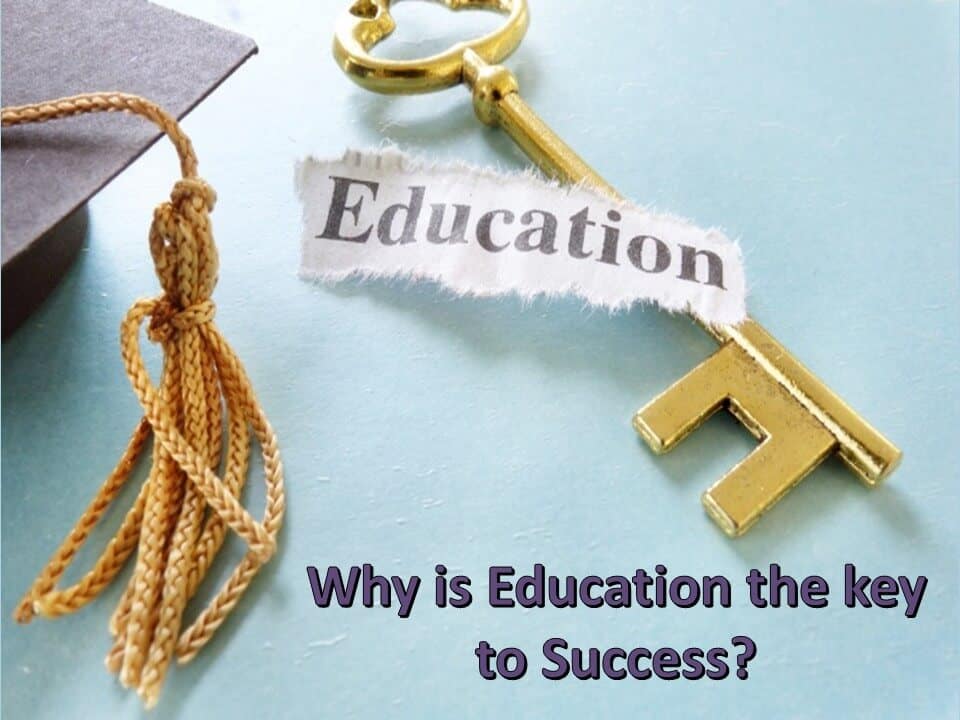 In the olden days, there was gender inequality. Education faced such a crisis. Boys are given education they are sent to schools and colleges. Girls are neglected in this case. But now in every field girls are going hand in hand with bys because they are educated. So there is no doubt that education is a powerful weapon. For girls, it's a weapon because through education they are flapping their wings and trying to fly high.
Gives confidence
The main positive impact of education is filled us with confidence. It is the best and superior element which everyone needs to live a satisfied life. When you are living in society you must be confident enough to share your opinion and your ideas publicly. If you are not much-educated people will make fun of you and they will not give any importance to your words. If you go to face an interview and they are asking some basic questions but you are well prepared to face it then you will be confident to face them. You will feel inferior in your mind itself. It will affect you negatively. Your face will show your feelings. If you have well-acknowledged degree certificates and other professional related certificates you will be confident and your facial expression will be pleasant. But you are not possessed with scholarly certificates your facial expressions will show your feelings. So it's true that education fills us with confidence.
To achieve your dreams
Education is the only way to achieve your dreams. If you want to reach a good position you have to study hard and focus on your academic life. In high schools and higher secondary students have dreams of becoming a doctor teacher engineer fashion designer etc. These dreams will come true only when you get such professional certificates. To reach that position you have to study. If you are not good at studies and not giving much importance to studies then it's impossible to achieve your dreams. Generally, parents have some dreams regarding their child so they use their full financial support to give the best education to reach that dreams. Because they know the importance of education. So education helps you to achieve and live your dreams.
Gives respect in society
Education is the basic key point in our society. When we are living in a society we have to socialize with the other members. And they evaluate our individuality through education. If we are well educated and placed in the good profession they give respect and they will value our words. But if you're a normal individual without much education naturally they will not give importance to your opinion and to your words. They will not count you. So get good respect in society education plays an important role. When we are counted in our society naturally it will make us happy and proud.
Pass good education to our upcoming generation
Good education leads to a good family and good family leads to a good society. Like that, if you are educated you can pass the value of education to your child. You can give all the facility and financial support to your child to achieve their dreams. If you neither are nor educated and not having financial security naturally your child will face so many difficulties in his or her life so to secure future generation you have to be educated then only we can build a good society and good nation.
                                                 Education gives us financial security and manners of living. In the past, if they are not educated they make money in the wrong way and lead a successful life. But their success will not stay longer they will face failure in the future. So always accept good thoughts and lead a life which will set a good example for your upcoming generation. If you educate yourself it will be a big asset to our society. Now we the technology has developed in such a way that education is so easy and cost-free. Online education open course education is developed. This will help us to learn when we are free and ready to learn. We can learn when we are earning so we must make use of such a facility to build a good life and good society. If you are educated you can educate your child. We need a scholarly generation to lead our nation. So use education as a weapon to change our world in a positive way.
Author-bio:
Myself Diane Harms. I am in this writing field for past some years. Custom essay writing service really helpful to improve your reading and also writing habits, it really encourages new writers and also students get the positive effect on reading.