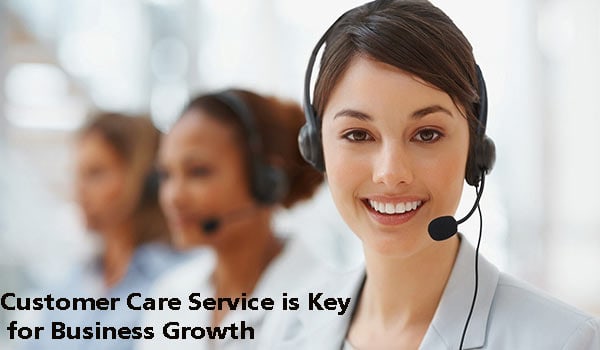 All business houses that are serious about being successful realize the importance of good customer service. It never pays to talk down to your customer or find ways to get maximum money out of them. How can you establish good customer service? The best way to provide good customer service is to empower the customer and offer them assistance from the time they enquire about your product up to the point they purchase it. If after the purchase they have any issues, immediately respond and address their problem. Also, the business will benefit if they follow the system of rewarding the loyal customers who give repeat business. Here are nine reasons why good customer service is of utmost importance to the success of your business:
Retaining customers is less costly than acquiring new customers.
Research has shown that it is five times more costly to get new customers for your business than to retain old customers. This is a good enough reason to make all efforts to keep your existing customers happy and keep getting business from them. Otherwise, the company will have to invest a lot to find new customers, and that means financial loss that most companies cannot afford.
As compared to new customers, old customers will give you more business.
 It is essential to understand that finding new customers is not only a costly affair but to convince them to buy from you is also not easy. You will observe that you can do better business with existing customers. The probability of making sales to a new consumer is five to twenty percent, while chances of selling to an existing consumer are sixty to seventy percent.
Good customer service reduces overall business problems.
If you treat your customers well, it is sure to bring down overall problems in your business. You will have fewer legal and sales problems to deal with. On the other hand, if you mistreat your customers, any legal problems that you might run into can lead to the untimely death of your venture.
Good customer service improves public image and builds brand name.
If you are concerned about how the public perceives your brand and want to build a reputation in the marketplace, you cannot afford poor customer service. You will have to work towards giving the highest quality of customer service possible. This will give you positive reviews and create a positive image in the minds of customers looking to buy products and services offered by your company.
Customer retention over a longer period is directly linked to good customer service.
Customer retention is directly linked to good customer service that's why many businesses opt to outsource call center to the Philippines and other top BPO countries. If your customer has had a good experience in dealing with you, they are likely to use your products or services over a long period and keep giving you repeat business.
Good customer service leads to saving in advertising costs.
There is no better advertising than word-of-mouth advertising. This kind of advertising has a huge impact on business revenues. When looking for a product or service, people listen to the suggestions made by their friends more than any advertisement or online review. Whether you have an online or offline business, giving great service to your customers will build up an army of fans for you. These fans will eventually who will promote your business as no amount of money spent can.
Serving your customer leads to better employee turnover.
Employees observe very carefully how the company they work in treats their customers. This connects with them very powerfully. When they notice that their employer gives his customers top priority, it gives them a sense of the legacy of the company. It makes them proud to be a part of such a company, and they tend to develop a sense of loyalty to the company and stick around. Exactly the opposite happens if they are told to discount and undercut the customers.
Good customer service leads to new partnerships and opportunities.
A company that treats its customers like gold attracts new opportunities, partnerships and collaborations. This is because other businesses notice how well the company is treating its customers and they value that.
Taking care of your customers is directly linked to the longevity of the business.
 If you want to elongate the life of your business, then you cannot afford to ignore your customers. There are many obligations and duties that have to be met in the running of a business. But, the customer is at the core of the success and life of a business.
Conclusion
To conclude without customers, there is no business. Thus a customer team is as important if not more as other teams in the company. They are the point of contact between you and your business. But while taking care of your customers, always remember to protect your company from all contingencies by considering getting business insurance.