If you've noticed recently that customers visit your web store, add products to the cart, and exit without purchasing, you aren't alone. Shopping cart abandonment is an industry-wide eCommerce challenge and accounts for the loss of sales worth approximately $4 trillion every year. The truth is, it is disheartening, especially because you invest your time and hard-earned money in marketing campaigns. Luckily, all hope is not lost. Below are a few strategies to help you reduce your cart abandonment rate: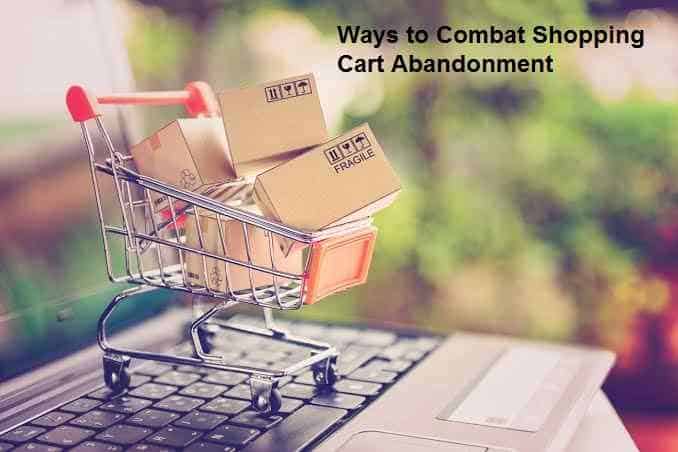 1.      Prioritize Your Website's Speed and Performance
Modern shoppers are incredibly impatient and tend to click the exit button in a few minutes if the website is slow. According to Baymard, 23% of online shoppers who have the intent to complete their purchases often abandon their carts because the website has a too long or complicated checkout process.
Thankfully, this is a problem you can solve. Make your website a shopper's haven by regularly performing speed checks and removing bugs. For instance, use services such as Google Pagespeed Insights to track your site's speed. Also, go through all the pages of your website to ensure that everything is working as expected.
Keep in mind that some shoppers use their smartphones to shop, while others prefer to use tablets, laptops, and desktops. Ensure your website design accommodates all these users, and perform speed checks on different devices to confirm that each shopper has a smooth-sailing shopping experience.
2.      Offer the "Save for Later" Option
24% of online shoppers usually abandon the shopping cart because they use it as a place to save things they plan on buying later. Such users have the potential to come back later and complete the purchase. Nevertheless, a majority of them will often decide not to complete the purchase if they come back later and have to start all over again.
One way to make sure you don't lose such clients is by adding a 'save for later' or 'save cart' feature. This way, the customer will only click the 'proceed to checkout' button once he is ready to complete the purchase.
3.      Enhance Customer Support
Although most shoppers don't often need customer support, they appreciate knowing that someone will help them out if the need arises. A survey shows that 83% of e-commerce shoppers are more likely to purchase if they get customer support. Therefore, humanize the shopping experience through customer support. Add a live chat feature, and send brief and casual messages such as "Okay, you're almost there" to make the user's shopping experience more enjoyable.
4.      Email the Customer Immediately After he abandons the Cart
You only have a few hours to get the client who abandons his cart back. In respect to that, invest in email marketing and email retargeting and always send an email immediately after shopping cart abandonment. To capture his attention even more and have him reconsider his decision, it is always a good idea to give him an offer. For instance, a 5% discount on the shopping cart is more likely to motivate the user to complete the purchase.
5.      Walk the shopper through the purchase process
As noted, the modern shopper is incredibly impatient and is often focused on completing the purchase and moving on to something else. Therefore, even if your website has the best performance but is difficult to navigate, then your shopping cart abandonment rate will probably be high.
To avoid this, ensure your website has a visually appealing yet user-friendly interface. That is, reduce the number of screens that the user has to go through before he reaches the checkout button. Also, make sure that the 'search,' 'buy,' 'add to cart,' and 'checkout options' are easily visible.
It is discouraging to see a shopper visit your site, load up his cart, and then abandon it without purchasing anything. But this doesn't have to be the case. Implementing the tips above and leveraging on checkout data will help you reduce the shopping cart abandonment rate.