Traveling with the whole family is incredibly fun and provides valuable opportunities for full-family bonding and important relationship-building moments with your children. However, family vacations can be very stressful, and sometimes they can feel ho-hum or commonplace. Family vacations don't have to be boring and played out, though. There are plenty of options for you and your family to take a vacation that is unique, fun, safe, and stress-free. While this may sound impossible, it is true that all of these values can exist in one vacation destination. If you are a parent or family member looking for ideas for vacations that aren't boring but are still suitable for folks of all ages, keep reading for some great tips.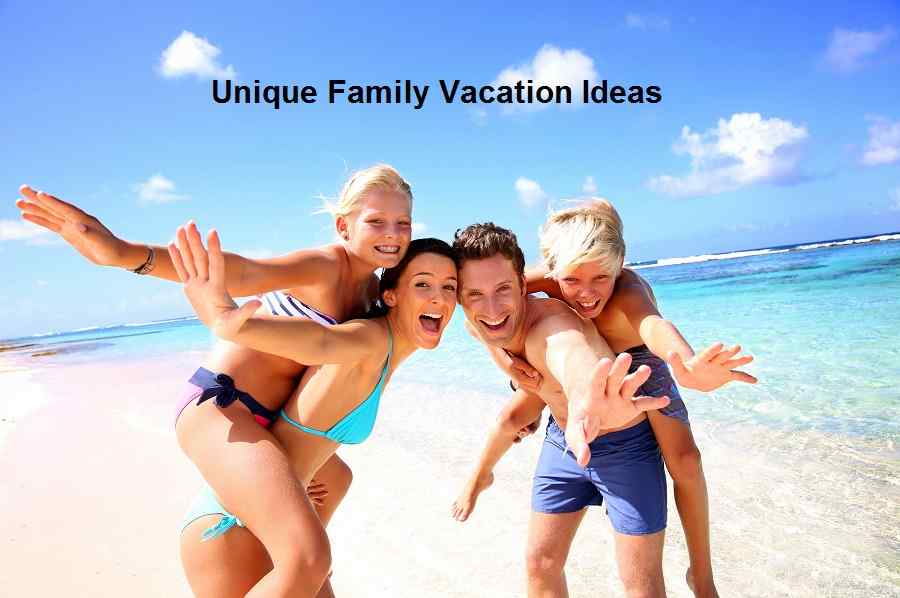 Staying in a Piece of History
If you really want to be exhilarated, consider camping or staying in a piece of history. You could camp in a covered wagon and discover what it was like to be a pioneer. Or, take a cruise on the Queen Mary to learn more about the '30s while enjoying some modern luxuries as well. Your kids will love stepping into the past and living like the people they learn about in history class or like characters in books like "Little House on the Prairie."
Disney World (No, Really!)
It may sound played out, but traveling to Disney World may really be the best option for your next family vacation. Plenty of families travel there every year, but it doesn't make each experience any less unique. Disney World is the most magical place on earth and each child and adult will have original and life-changing experiences within its gates. Additionally, the infrastructure for families is all laid out and you can be sure that you will have a safe and fun time. If you don't want to spend the money on a Disney stroller rental, consider going to orlandostrollerrentals.com for inexpensive and convenient stroller rentals that can be picked up at the airport or even at your accommodations.
Make it a Family Volunteering Vacation
A great way to bring your family together over a vacation is to do good for the world. You can travel to a beautiful destination like Fiji or Puerto Rico and embark on a service journey by volunteering as a family at a homeless shelter, playground building organization, or environmental non-profit. Combine good work and good play and be a steward to the community you visit.
Take to the City for a Weekend
An exciting idea that has something for the whole family is to do a city escape for the weekend. A city like New York has all there is in life to offer. You can learn about art or history at any of the city's many museums, travel on the famous subway system, and even score Broadway tickets to see a family-friendly play or musical. The theater is a wonderful way to bring your family together and bond over experiencing a different culture, learning something new, or simply enjoying some of the world's best show tunes. There are so many productions on Broadway at all times that you are sure to find a play or musical the entire family will enjoy and be excited to watch.
Be a Tourist in Your Own Backyard
If you are tight on your budget or prefer not to travel too far from home, consider a staycation with your brood. You can be a tourist in your own town and see museums or cultural institutions that you may not have taken time to visit before. Or, root on your home team at a basketball, football, or baseball game. You won't be too far from your creature comforts but you can still keep your time off exciting for everyone in your family.