Many entrepreneurs are exploring their creative side by venturing out to greener pastures. This includes starting a new business, investing in stores, or opening a franchise. A small business is one of the most empowering and adventurous experiences that you can have because it gives you a sense of freedom and flexibility.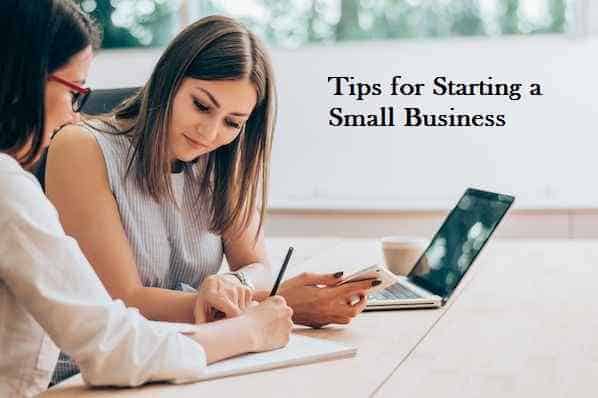 You can perfect various strategies to ensure that a small business is a success from the get-go. While the average small business takes two to five years to break even, entrepreneurs can significantly shorten that time period by following these tips and strategies.
Marketing is key
Marketing is one of the most important areas to consider when starting a small business. This is because of the key role that marketing plays in providing early growth during launch. You can get access to a wide network of customers who can help you network outside of those that you know personally.
Businesses need to focus on marketing long term to become truly successful. Areas such as thought leadership, PR, content and social media are critical to engaging with customers at scale. Marketing is also important to small businesses that are locally based and need to reach community members, other business owners, and universities in the neighborhood.
Ensure legal compliance
Several compliance-related protocols need to be followed when it comes to starting a small business. From legal name registration to workplace insurance, many steps go into ensuring complete compliance.
Entrepreneurs should hire the right legal or tax consultants to make sure that the business is being operated in accordance with all regulations by the law. Clients may refuse to work with you if your paperwork isn't compliant with best practices as well, which is why it's critical to be within the legal framework.
Focus on the variable costs
Small businesses have to manage many variable costs, which can fluctuate from season to season. You might need to pay more for heating during the winter months or travel more frequently during peak consumer demand. Managing variable costs is one of the best ways to ensure that you remain profitable.
This also includes stationery expenses, daily cash expenses, and gas expenditure for business reasons. That's why it's important to focus on the smaller details when running your small business. Areas such as TaxAct Envelopes, branded merchandise, and letterheads, should be purchased in advance at bulk rates.
Leverage the Pareto principle
In business, a small number of clients will often provide maximum business in terms of volume and earnings. These clients may become a part of the core 20% of customers that will give you 80% of your annual revenue.
It's important to develop a strong relationship with these clients so that you can continue growing your business long term. Businesses need to win a handful of large accounts that can continue to add liquidity to the company. They can also upsell to these clients, after successfully delivering on key solution areas.
Find the right niche
Various businesses start with good intentions but fail to target any specific client base or customer set. This is where focusing on a niche audience, or a specific set of customers becomes critical. It becomes increasingly important to find a gap in the market and target it with your message.
Niching down is also a good strategy if you're offering a solution in a sophisticated market. The margins are higher for small businesses that can compete with market-ready solutions. The right niche also has lower levels of competition and allows for a stronger relationship to develop between entrepreneur and customer. These are generally known as blue oceans and are an important area to explore for growing businesses.