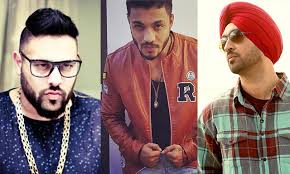 The hotness bars are soaring in the Punjabi industry. The singers are being admired for their visual appeals as they have been working on the body shape as well as their costumes. Most of the enlisted male Punjabi singers have achieved 6 packs while the female raised the temperature with their hot figures.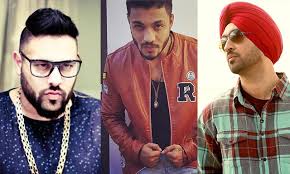 Diljit Dosanjh

Diljit Dosanjh
From 'Lakk 28' to 'Patiala Peg', this man had given many hit songs to admire him. This stunning boy has many qualities such as Bollywood debut, stellar acting and a killer body. Due to his charming look, he is ruling the heart of million people.
2.   
Parmish Verma
The hot dashing, Parmish Verma is always in the trending due to his hit songs.  This stunning boy is from Patiala has recorded the hits like 'Gaal' and 'Shada'. Although his body is recovering from the recent attack, his body is in killer shape. You can read more interesting facts and biography of parmish verma here.
3.     
Hardy Sandhu:
While his latest hit was entitled as 'Naah', but this his music and his fantabulous body screech a great 'Haan'.
4.     
Ammy Virk
Amy Virk is the most popular singer in the pollywood, along with singer he is a talented actor. With a great number of hit movies that he is grooming himself and his hard work is displayed through his jacked body and the energetic performance.
5.     
Jassie Gill
The trendsetter, Jasie Gill recently had turned into fitness inspiration for the youngster.  He worked upon his body and his jacked physique is evidence to it.
6.      Babbal Rai
The smart dashing boy ruling the million heart through his enchanted voice. He comes up with the new inspirational concept the 'Australian Challa". It was the best version of Babbal Rai through which he gets popular among the listeners.
7.      Ninja
This Punjabi 'Gabroo' has the stunning look, through which is the famous face among the listener and recently he had made women slobber over him. Along with a stunning look, his magical voice makes the audience to dance and enjoy.
8.      Kaur B
Melodious Kaur, Kaur B is the most talented and stylish singer in the Punjabi music industry. She had recorded an end number of songs for the music industry. Apart from her magical voice, she is a trendsetter among the Punjabi girls.
Miss Pooja
Well-known Punjabi singer, Miss Pooja. She had recorded the hits songs such as "Secondhand Jawani", jijju, Paaniand so on. Superb singer, Miss Pooja had recorded more than 300 albums in the starting three years of her profession. Today she is a famous face in Pollywood as well as in Bollywood. Read about net worth, income and affairs of miss pooja here.
10. 
Nimrat Khaira
Nimrat Khaira started her career with the hit song"Ishq Kacheri", through which she became the favourite face among the audience.  She is known as the" Begum of Pollywood".
Anmol Gagan Maan
The most famous female singers in Punjabi singing industry. Apart from singing, she is famous among the audience for her simple and Pure Punjabi looks. She usually records her song at a high pitch as it makes her song more splendid.
Jasmine Sandals
The hottest female singer, Jasmine Sandals is also a famous face in the B town. She had recorded numerous hit songs such as Yaar Na Miley Illegal, laddoo, weapon and so on. Along with her trendy style, the amazing voice is the key factor in her popularity.