Fantasy football is one of the favourite games played in many countries like the US, India, etc. The main concept was founded in 1962 by Wilfred Winkenbach. He was an Oakland based businessman and was instrumental in developing the rules of playing the game, which we know today. Now, let us go to the main reasons why viewers love playing fantasy football.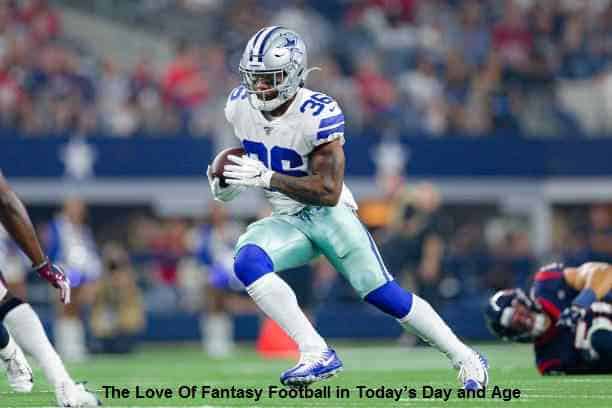 The joy of facing competition.
People defeating each other in the game gives them special pleasure. There are hundreds of leagues having been established in the game. People backing their league and expecting them to win every match is an excitement that every player has while playing the game.
There should be some skin in the game.
Money is pooled inside the football leagues and the winner is given the award at the end of the game. Similarly, while playing fantasy football on platforms like Dream11, the winner receives amazing cash prizes and awards. In some leagues, there are monetary awards every week, while some part is given to the runners up.
Incredible social experience.
Fantasy football is another very big event, which provides social experience. You will find and make new friends while watching and playing fantasy football.
The joy of creating your team.
Fantasy Football gives you one very important power, that is creating your own team with players that you want. You have the chance to select players that perform well and have higher chances of scoring which in turn will help you in winning more points.
Selecting your own captain and vice-captain
What better than selecting your own captain and vice-captain of your team? Also, if any of these selected players score well in real-life matches, then you have the chance of scoring double and more points. So you need to be very careful while selecting the captain and vice-captain of your team. You do not want to risk the chance of scoring double points.
Watching real games becomes very interesting.
Once you enter or enroll on any of the ongoing or upcoming fantasy football matches/leagues, the real-life matches become more and more interesting. You keep up with the match and along with different player's performances. Platforms like Dream11 even give you the option of checking scores online. You need not worry anymore if you are out or travelling somewhere. Just open or log in to your account on Dream11, and you can track match progress, live score and the points that you earned.
There is a lot of variety in the games, styles & leagues.
This game has a variety of styles and leagues, like Standard League " Points Per Reception, IDP which is known as Individual Defensive Player and also a two-quarterback league. You can choose either league, depending upon your choice and preferences.
So don't wait for anything and create your own account and start playing fantasy football to score points and earn exciting rewards and prizes. Also remember, your points will greatly depend on the team which you select and its performance.